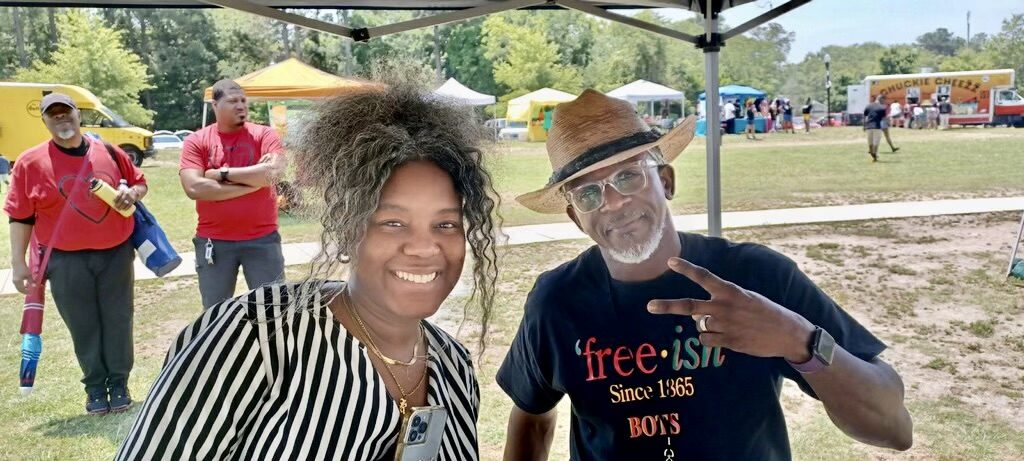 BLYTHEWOOD – John Edwards, right, one of the organizers of Saturday's second annual Juneteenth celebration in Doko Park, is shown here with soulful singer-songwriter "Katera on the Mic" of Columbia, who performed on the amphitheater stage along with other musicians.
Edwards, owner of Blythewood Cigar and Wine and a popular area DJ, was responsible for the sound and DJ-ing at the event, which featured live music, food trucks and other vendors, great weather and a large crowd of families and friends.
Later in the evening, the event moved across the street for an after party, hosted by Edwards and his wife Teresa, at the Blythewood Cigar and Wine Lounge.