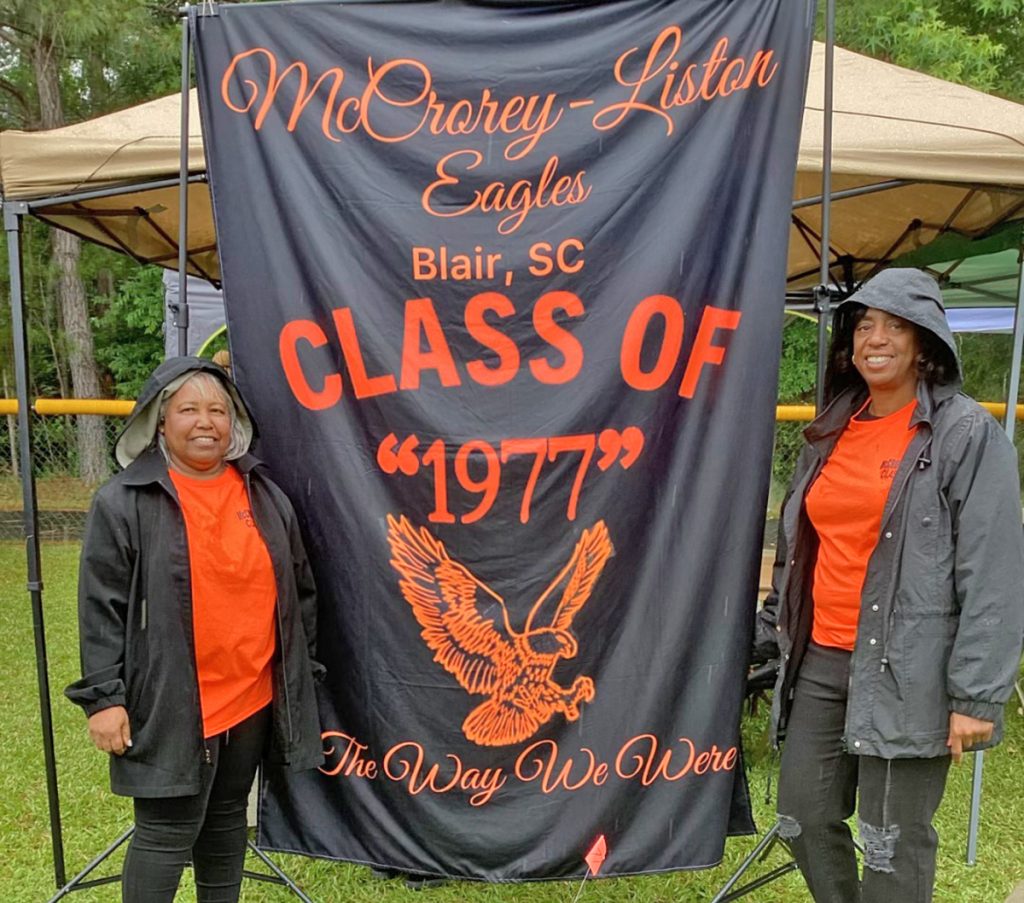 BLAIR – Rain and inclement weather didn't stop fellowship among classmates at the McCrorey-Liston School Tailgate Reunion on May 27.
Thanks to class leaders who worked diligently to inform classmates of the event, approximately 200 graduates and attendees from 1961-1986 gathered at Willie Lee Robinson Park to reminisce. Classes pitched tents and prepared refreshments for their class while barbecue grills blazed, and hugs and memories of good times at McCrorey-Liston abounded. Willie P. Coleman and family hosted a cookout for Classes 1954-1965 at the park pavilion.
Johnnie McDuffie, new chairman of the McCrorey-Liston Alumni, announced the Grand Reunion celebrating the 70th Anniversary of McCrorey-Liston School will be held Memorial Day weekend, 2024.
All McCrorey-Liston graduates and attendees are encouraged to join the planning committee on Sunday, June 11, 2023 at Little River Presbyterian Church, 1415 Highway 215 N., Blair at 3:00 p.m. Bring your ideas and dedication to make the "Grand Reunion" a success.