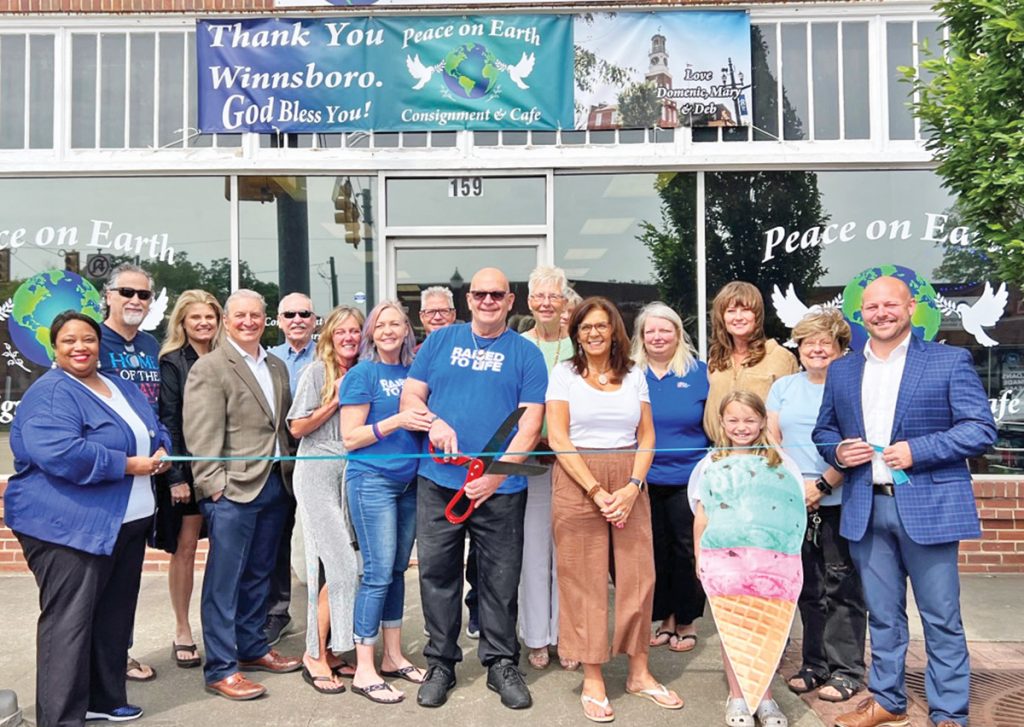 WINNSBORO – The Fairfield Chamber of Commerce cut the ribbon on Friday, May 26, for the Peace on Earth Café & Consignment store located 159 S. Congress Street in Winnsboro.
Owners Mary and Domenic Nappa (in blue shirts, center) cut the ribbon. Others in the front row are, from left, Shamieka Sims (holding ribbon) Kevin Thomas, Sherry Shaw, Mary and Domenic Nappa, Debra Nappa, ice cream girl Addie Burroughs and her dad, Winnsboro town councilman Jae Burroughs.
The store's menu includes breakfast and lunch, sandwiches, muffins, soups, soft drinks, ice cream, desserts and more. The kitchen is open until 5 p.m., ice cream served until 6 p.m. The consignment shop offers gently worn clothing and jewelry as well as new clothing and gifts, including Christian items.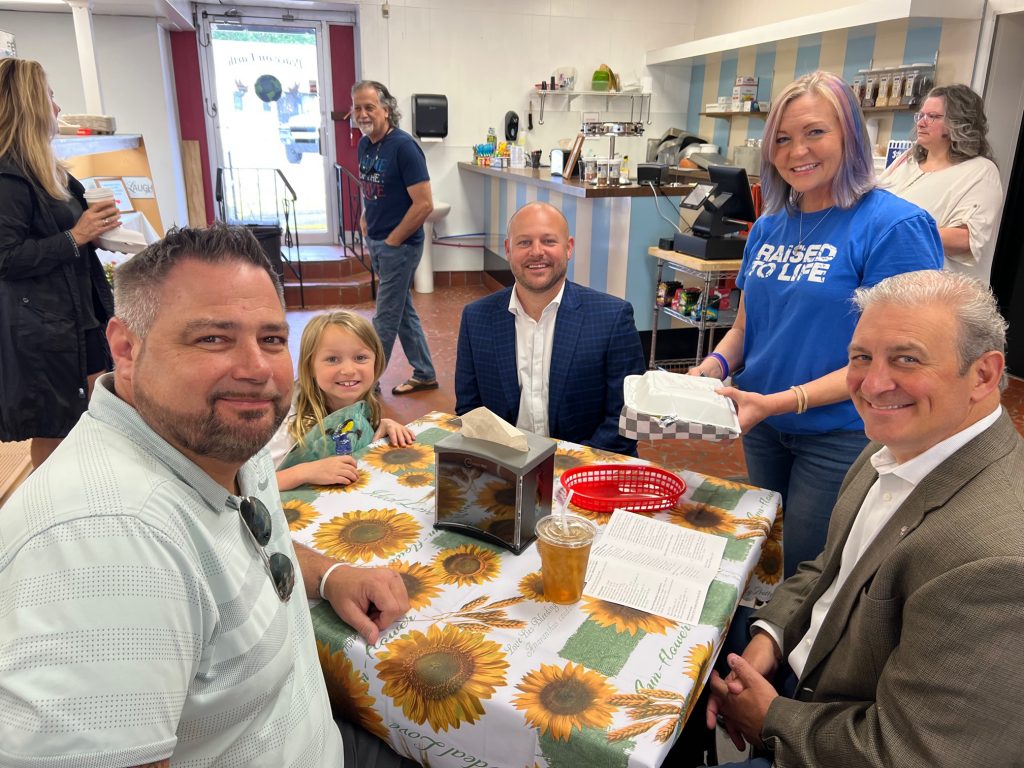 Following the grand opening ribbon cutting last week at the Peace on Earth café and consignment shop on South Congress St., it was lunch time. Placing their orders are, from left: Fairfield Chamber of Commerce President Gene Stephens, Addie Burroughs, Winnsboro Town Councilman Jay Burroughs, Mary Nappa, who owns Peace on Earth with her husband Dominique, and Kevin Thomas, Board Chair of the Midlands STEM in Winnsboro.