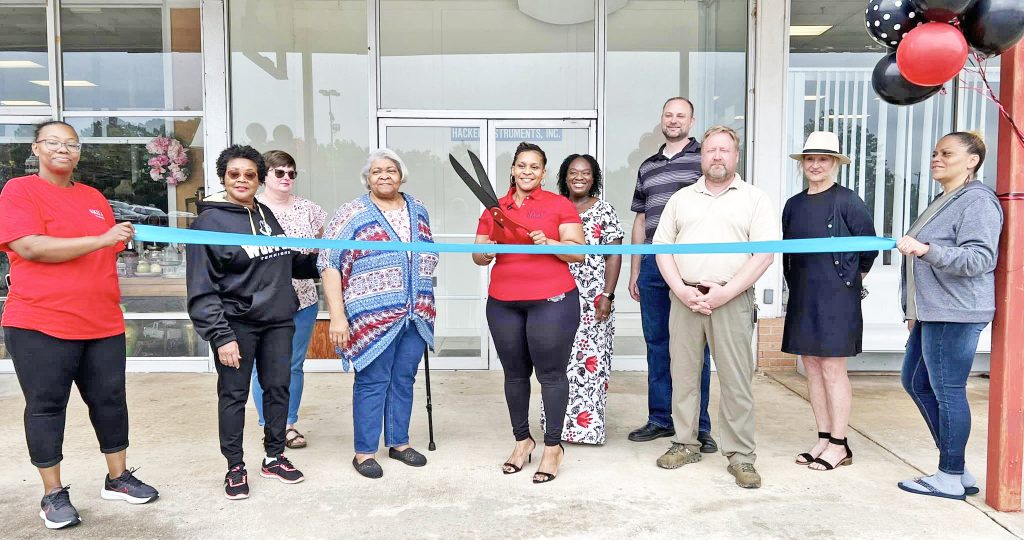 WINNSBORO – Renada Richardson, center in red shirt, opened her new business, Rich Beauty Fitness, grandly on May 20 with a ribbon cutting.
Assisting her are, from left: Elizabeth Green, House Rep. Annie McDaniel, Shelley Fentress with Fairfield Forward, Rev. Claudia Richardson, Richardson, Yvette Duckson, Assistant Town Manager Chris Clauson, Town Manager Jason Taylor, Ivy Veranda owner Charlene Herring, and Gloria Qualls, owner of Deeper Than Skin, LLC.
Rich Beauty Fitness is located at 1132 Kincaid Bridge Road in Winnsboro.