Russell Denning (Rusty) Meeks entered into eternal rest on Tuesday, May 30, 2023 in Winnsboro, SC. Born in Columbia, SC on December 3, 1974, he was the son of Wilbert Denning Meeks (deceased) and Linda Mooneyhan Haslett. He is predeceased by his grandparents Wilbert and Louise Meeks of Myrtle Beach, SC and James Richard and Mary Stuckey Mooneyhan of Charleston, SC.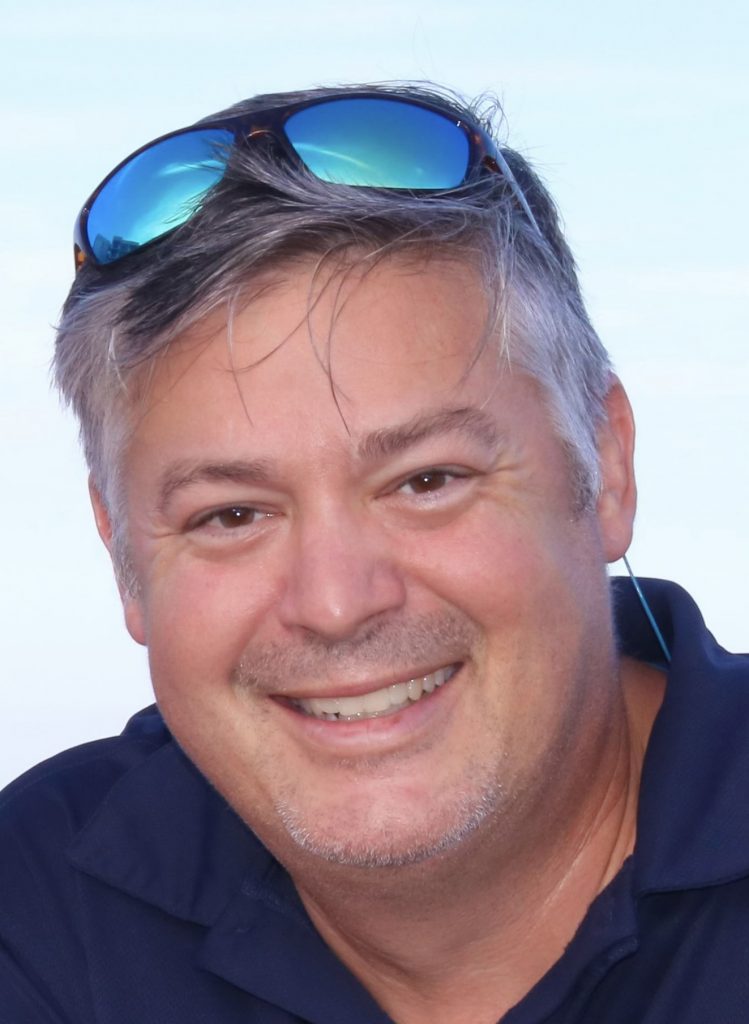 Rusty grew up experiencing and exploring much of the United States as his family moved with his father's work. Yet every summer, he returned to South Carolina where his relatives would gather to spend time visiting grandparents in Charleston and Myrtle Beach, camping with cousins in the woods of Chapin, and ultimately convening with an extended cluster of cousins for a week at the beach in Garden City, SC.
Rusty was a graduate of Mauldin High School and attended Clemson University where he studied engineering and rowed for the Clemson Crew. He met lifelong friends whose shenanigans and antics brought smiles to the faces to all involved.
After college, he started his own family in Suffolk, VA. This same sense of enthusiasm prevailed in all activities from dressing up for Halloween to cooking new creations – to camping and being out in nature.
Later, Rusty returned to Winnsboro, SC where he led a simpler life on "the farm".
He leaves behind two beautiful daughters Anilaya C. (Niya) Meeks and Tiniana C. (Tallie) Meeks of Suffolk, Va. who he loved very much.
Besides his mother, Rusty is survived by his stepfather, William Eben Haslett, Jr. of Winnsboro, SC, sister Patricia Lynn Meeks Cagle (Michael) of Cypress, TX, step brothers Chris Haslett (Sarah) of Charleston, SC and William E. Haslett, III of Columbia, SC. He also has two nieces, McKinsey Smith (Anthony) of Harrisonburg, VA, and Peyton Smith of Cypress, TX as well as a nephew Killian Smith of Cypress, TX. He was predeceased by a special cousin, Everett C. Davis, III (Rhett). He leaves behind four aunts; Barbara Mooneyhan (Everett, deceased) of Chapin, SC, Patti M. Loebs (Tim) of Murrells Inlet, SC, Lou H. Evans (Skip) of Mt. Pleasant, SC and Martha H. Ladd (William, deceased) of Winnsboro, SC and numerous cousins, other family members and special friends Carrie Kovaleski-Vaughn and Dave Kocsis.
The funeral will be at First United Methodist Church, 109 W. College Street in Winnsboro on Friday, June 2 at 3:00 PM with the family receiving visitors from 4 – 5:00 PM in the church's Fellowship Hall. Reverend Steve Elkins is officiating.
In lieu of flowers, the family respectfully requests donations be given to the First United Methodist Church in Winnsboro.
Pope Funeral Home is assisting the family.