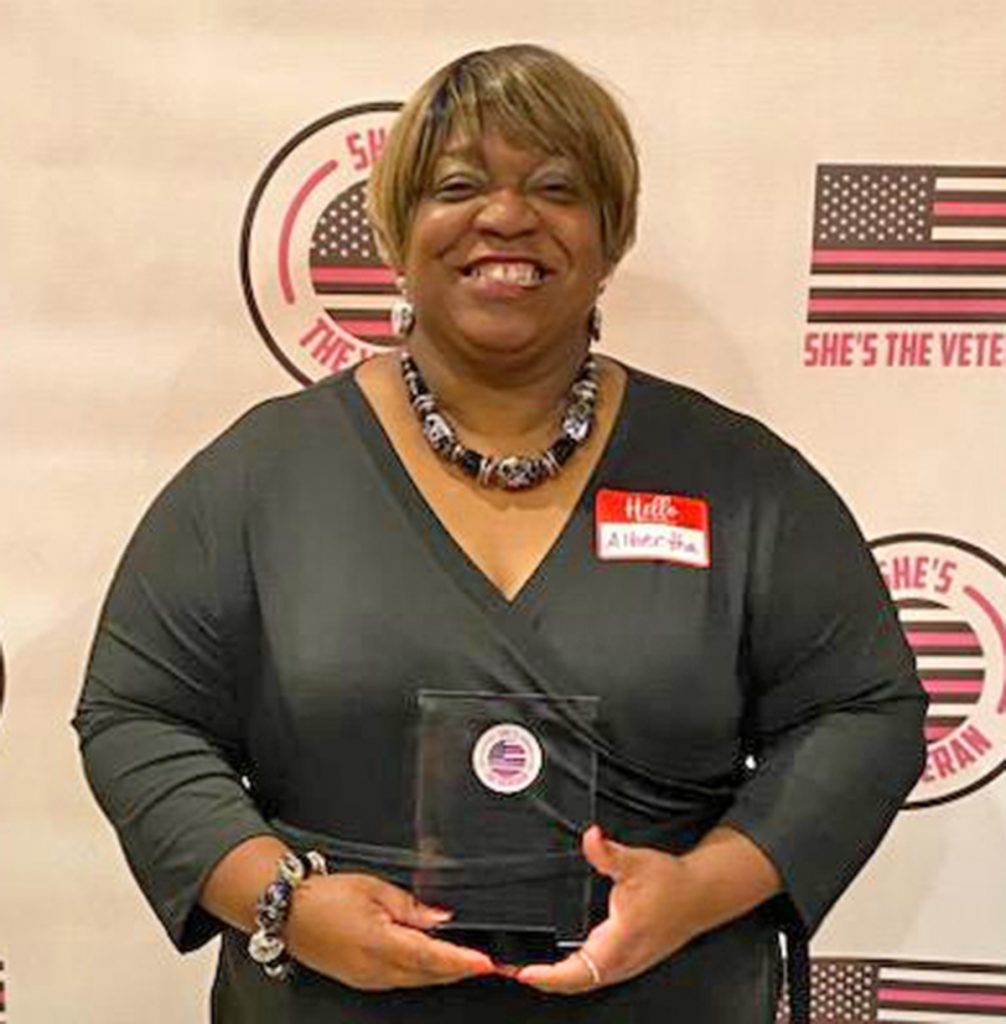 WINNSBORO – Fairfield County's Director of Veterans Affairs, Albertha Woodard, has been named the Woman Veteran of the Year 2023.
Woodard won out over 65 other nominations from all over the country. The announcement was made by the 'She's The Veteran' organization on Saturday, June 3, at the 3rd Annual Women Veterans Day Celebration in Charleston.
She was nominated for her service to her community, her fellow veterans and especially for helping women veterans.
A native of Winnsboro, Woodard graduated from Fairfield Central High School in 1988, then enlisted in the Army on active duty that same year. She has served a total of 8 years in the Army and was discharged as a E-5 Sergeant.
As the Fairfield County Director of Veterans Affairs, Woodard plays many roles – she delivers food to veterans during and after hours; provides resume and employment assistance; speaks to hiring managers for her veterans; organizes health fairs at least once a year; provides transportation to appointments for her veterans; helps veterans file claims for disability compensation and pension; and is getting certified in mental health first aid.
Woodard has helped women veterans through sexual assault trauma and helps women connect with local services such as Fairfield Forward, Power in Changing, and Council on Aging depending on their specific needs.
She also works part time as the Senior Deputy Coroner for Fairfield County, teaches phlebotomy at Midlands Technical College, and serves on many committees and organizations in the county and state.
Her goal is to become certified with the Disabled American Veterans so that she is able to assist all veterans in every organization.
Woodard can be contacted at the Fairfield County Veterans Affairs Office at 96 US-321 Bypass N, Winnsboro, by calling (803) 635-4131 or by emailing [email protected].