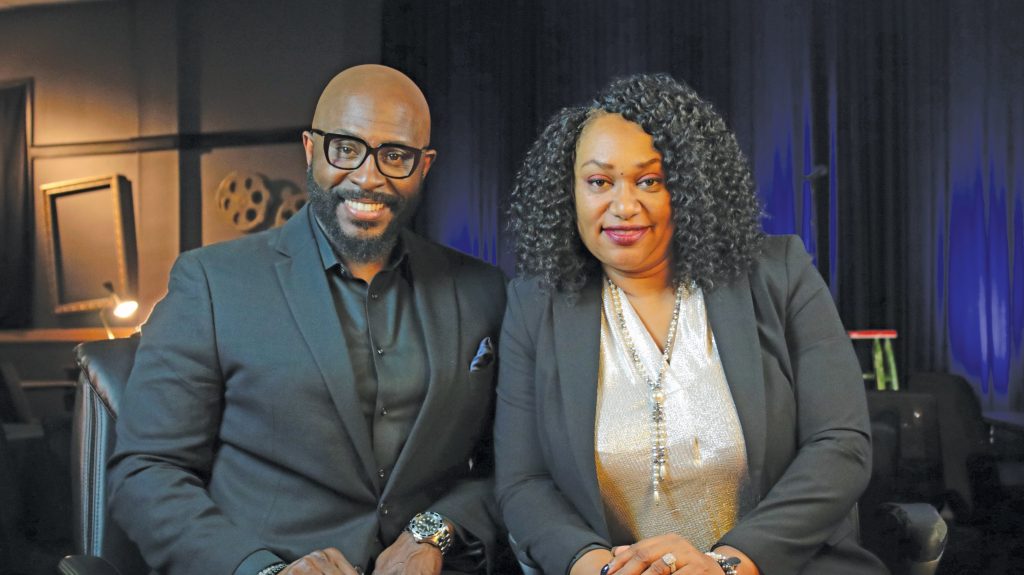 BLYTHEWOOD – After years of working in the entertainment industry, a Blythewood couple has announced that content they're producing is headed for nationwide television exposure.
Akintunde and Eunissa Warnock formally announced in a press conference last week what has been in the works for quite some time: the lineup of three family-friendly shows that are or will soon be available to viewers across the country on various platforms.
"We're just really, really excited about what's coming and being able to contribute to the film and television community and just help build the film and television community here in the this area," says Eunissa.
Their company, WF Media Group, was founded in 2018 and is based in Blythewood and Columbia, where its studio is also located. The announcement included three television programs which are bound for broader distribution.
The first is The Akintunde Show, a talk show/video podcast which is already in production and can be viewed on the "MyChurch Channel" via Roku, Apple TV, Google TV, and Android TV, as well as on YouTube.
"We've just been taking our time and tweaking it and building our audience for it, and it's been doing well," Akintunde says of the show. "Now we're gearing up to really push it out as a national series for television and for audio platforms as well."
Next is Healthy Laughter, a show that uses comedy to raise awareness of health issues and health disparities – and encourage people to improve their health.
Akintunde says the concept began some two decades ago when a hospital in Savannah, Ga. – their hometown – asked the Warnocks to put on a comedy show to raise awareness of prostate cancer, after statistics revealed that Black men were skipping life-saving cancer screenings.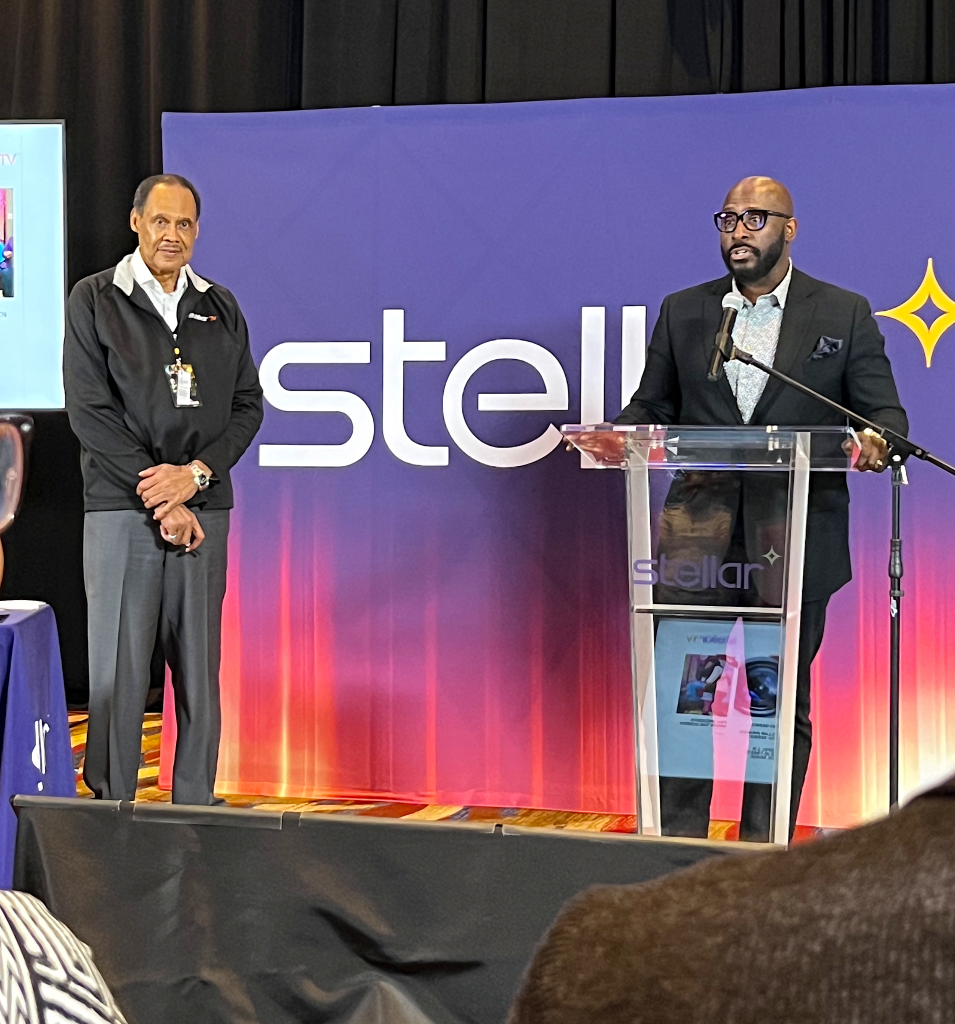 With a full set and three comedians, it was a smashing success, he says. That planted a seed that now, with the right partnerships, has grown into a broader project based on the same concept: that laughter and transparency about health challenges can help people to live healthier lives.
"We're really just honored to be in a position where we're able to utilize something that reallyelps it all go down a little easier: laugher," Eunissa says. "Laughter is medicine."
This program, she says, will air locally on a television channel still to be announced and on the Steller TV network via Charter Communications, Spectrum TV, Verizon FIOS, and Streaming via Xumo, Apple TV, and Amazon Fire TV.
"By having a series on three different distribution platforms," Akintunde says, "it gives us a huge footprint and will allow us to take the healthy laughter message, which is laughing your way to a healthy life, to households all over the country."
Third is a sitcom called Jackson Brothers, a series inspired by Akintunde's life growing up without a father and learning how to cut hair – and grow up to be a man – from the men in his local barber shop.
The Warnocks say creating family-friendly content that will be widely distributed is not just an important step for their business, but also a part of their faith journey.
Akinunde, a standup comedian for more than two decades, says it was about two decades ago when he became a Christian – and the content and comedy he creates came to reflect that.
Eunissa says they created WF Media Group five years ago after a deal to put one of their programs on a major cable network fell through – and they realized that having their own business would enable them to be more in the driver's seat with their content.
Eunissa says their growing visibility has also become an example of how businesses producing entertainment content can succeed in this area – and she'd like to see city leaders offer support to attract more businesses of this type.
As they've worked toward their own success, the Warnocks say they have also developed an apprenticeship program to help young people in the Columbia area learn skills like video production, editing, and studio operations that can help them to land entertainment industry jobs in the future.
Akintunde says this is important to him because that's how, during his teen years, he learned his original trade as a barber – and how he later learned the technical skills needed for WF Media Group.
"I never went to school for screenwriting. I never went to school for television production," he says. "I learned all of that hands-on by somebody teaching me in a non-traditional setting, so we wanted to create the same opportunity and environment for young people today."
While their roots are in standup comedy, the Warnocks say they're glad for the opportunity to have a broader impact – especially in a culture where it seems like more and more of the content that's available is not family-friendly.
"Our faith is paramount. It's been a faith walk, a journey, in growing my relationship with God and recognizing that media and entertainment has power," Akintunde says.
"It shapes thought, it shapes the culture, and culture ultimately becomes or is the values of society… so I think that if we can do a lot of family-friendly messaging and family-strengthening messaging via arts entertainment, that's important for us."