Two All-Star teams from the Blythewood Youth Baseball and Softball League represented District 4 at their respective Dixie Youth Baseball State Tournaments over the weekend.
10U Minors All-Stars
The Blythewood Minors All-Star Team took to Clemson for the AAA Division 1 State Tournament, looking for a bid to the DYB World Series.
The boys from Blythewood, who handily won their division tournament in mid-June, took on Monks Corner to open the tournament on July 15.
Despite out-hitting the Monks Corner team nine to five, the Minors fell short by one run, sending them into elimination play early in the tournament.
The boys faced off with Dillion Minor All-Star team on Sunday. They tallied 12 hits in route to breezing the Dillion team with an 18-2 final in just four innings.
Still fighting to remain in the tournament, Blythewood went to work against the North Myrtle Beach All Stars on Monday.
Blythewood opened the game with five runs in the top of the first, and led through three and a half innings before North Myrtle Beach rallied. Down 8-5 with just two at-bats left, Blythewood fell short, again by only one run. North Myrtle Beach advanced with an 8-7 win to eliminate Blythewood from tournament action.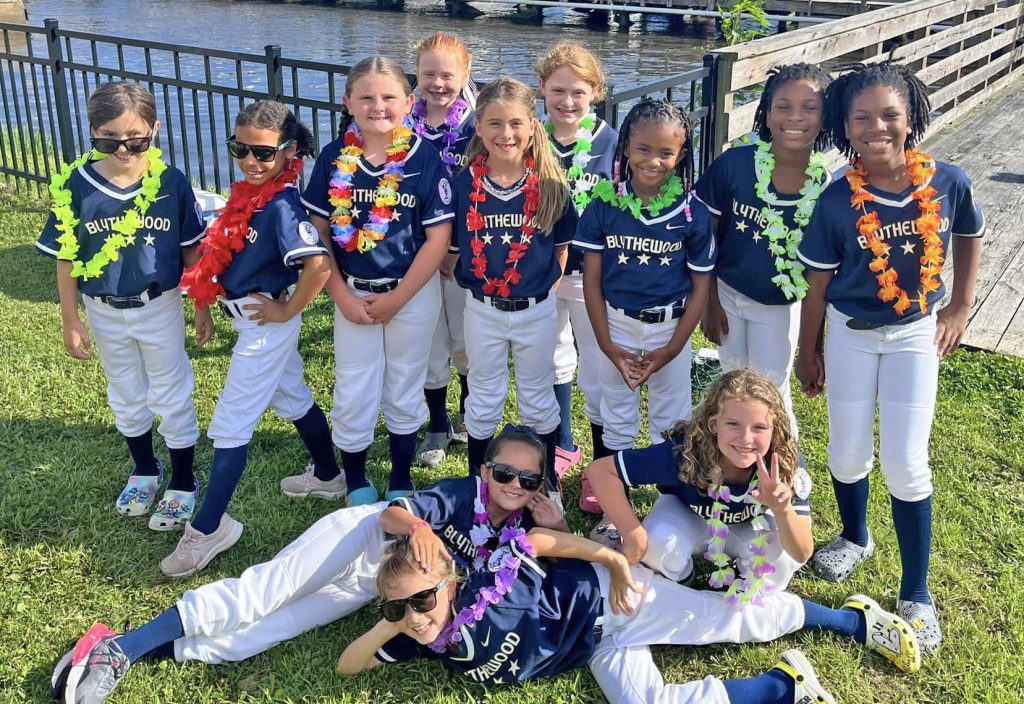 Darlings 8U All-Stars
Blythewood's 8U softball All-Stars wrapped the state tournament in second place, good enough to be invited to play in the state tournament in Georgetown last weekend.
The Darlings opened play against Star Iva at noon on Saturday. Tied at sixth in the bottom of the fifth, Star Iva plated two runs to take the 8-6 win over Blythewood. The loss put the Blythewood Darlings into elimination play.
The Blythewood team took down Anderson in a Saturday evening game. Blythewood led 3-1 after an inning of play and maintained the lead, finishing with an 8-6 win over the Anderson team.
Next, the Darlings took down Sumter on Sunday morning in dramatic fashion – with a walk-off RBI single. The 11-10 win kept the Blythewood team alive for another game.
The team faced off with Georgetown on Saturday afternoon. Tied at one after an inning of play, Blythewood took a one-run lead in the second. Up 2-1 heading into the bottom of the third, Georgetown's offense took control of the game. They plated five runs in the third and fourth innings to eliminate Blythewood from the tournament with a 6-2 win.
The Blythewood team finished tournament action as fifth in the state.