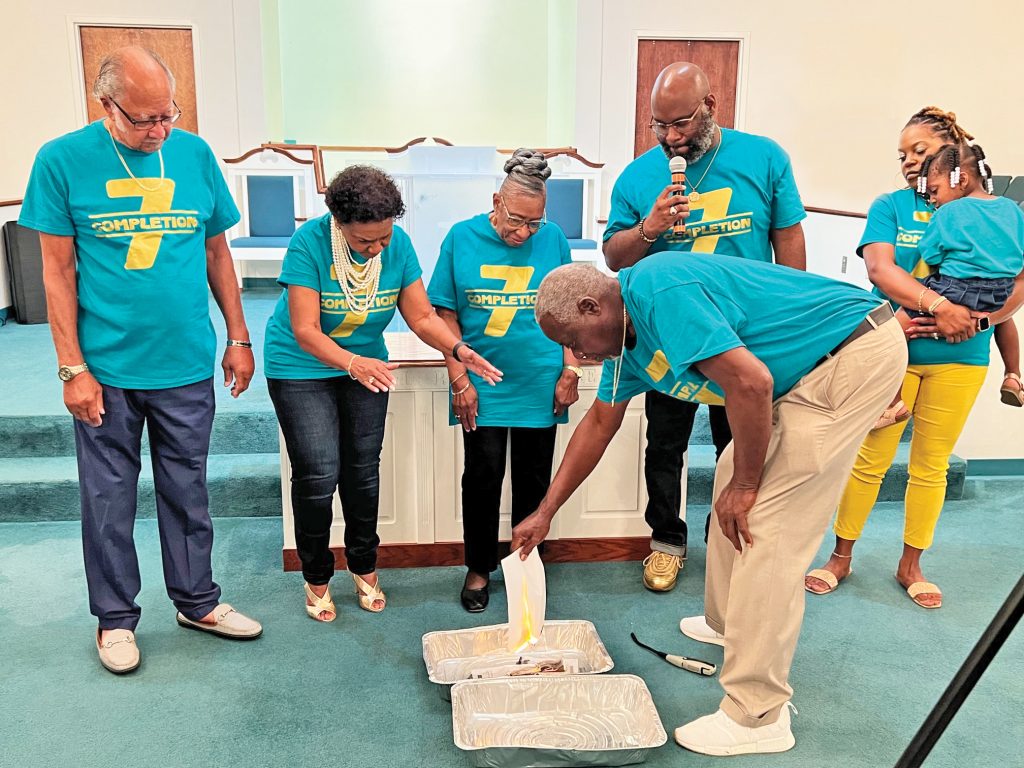 BLYTHEWOOD – It was January 26, 2003, when members of the Calvary Independent Baptist Church joined their Pastor James Davis and First Lady Lorraine Davis in dedicating their new church building on Sandfield Road.  After the ribbon cutting at the front door, the congregation filed into the church singing a prayer chant.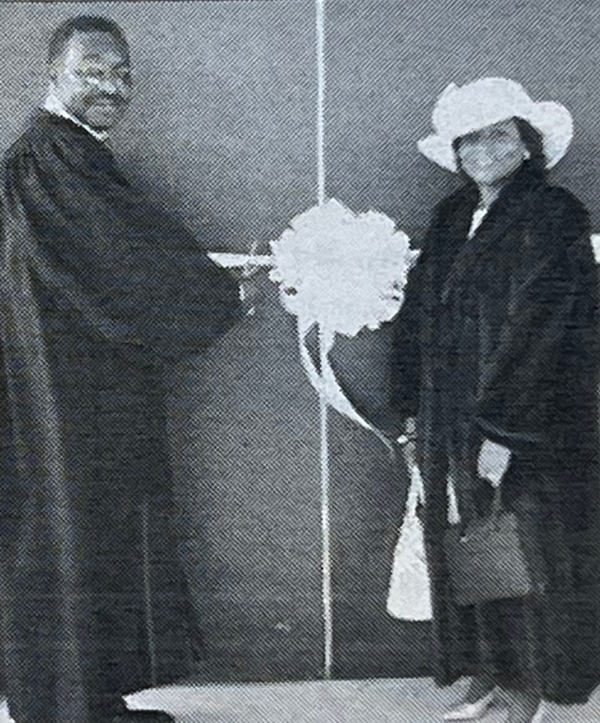 Last Sunday, 20 years later, the church's members burned the church's mortgage and celebrated the seven-year anniversary of their current Pastor Patrick Bryant and First Lady Christanny Bryant.
Taking part in the mortgage burning were former Pastor James Davis' widow, Lorraine, now remarried to Arthur Gayton after Pastor Davis' death; and Mozell McCorkle, widow of the church's former Deacon Elijah McCorkle, who was the church's Board of Deacons at the time of the church's 2003 dedication. Church member Robert Beauford lit the flame that turned the three-page mortgage into ashes.
"We did this together," Pastor Bryant said about paying off the mortgage during the emotional ceremony.
Outside the church was an elaborate display of signs congratulating Pastor Bryant on his seven year anniversary.
At the January 2003 ribbon cutting celebration, special recognition was made of the Mother of the Church, Naomi Waden. Waden, now 101, still attends the church each week.