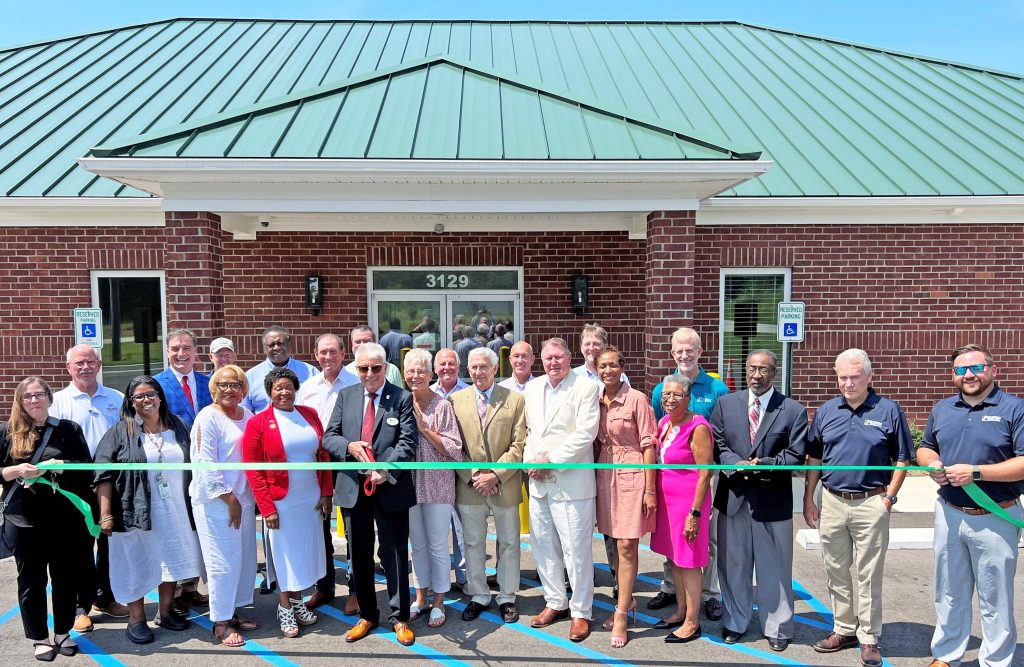 WINNSBORO – Local elected officials and community leaders joined Fairfield Electric's board of trustees and staff on July 13 for a ribbon cutting and building dedication ceremony for the new Fairfield Electric Cooperative Winnsboro office.
Bruce Bacon, Fairfield Electric's Chief Executive Officer, welcomed those in attendance.
"Thank you for being with us today as we dedicate this facility to the service of our members. We are all proud of the new building which will serve our members for many years to come. I would like to thank everyone involved in the completion of the facility and thank our members for their patience as we operated from a temporary office during construction" he said.
Board member Keith Lewis, who chaired the building committee, did the honors for the cooperative by cutting the ribbon. Robert Entzminger, Vice President of the Board, was also on hand and provided a prayer dedicating the new building.
The new 5,000 square foot Winnsboro office was completed in April. Due to the age and flat roof design of the old building, and the expense of a major renovation, the board of trustees made the decision to build a new office at the same site.
Notable features of the new Winnsboro office include a drive-thru as well as a night drop box for members to make their payments.
The Winnsboro office is located at 3129 US Highway 321 N in Winnsboro.