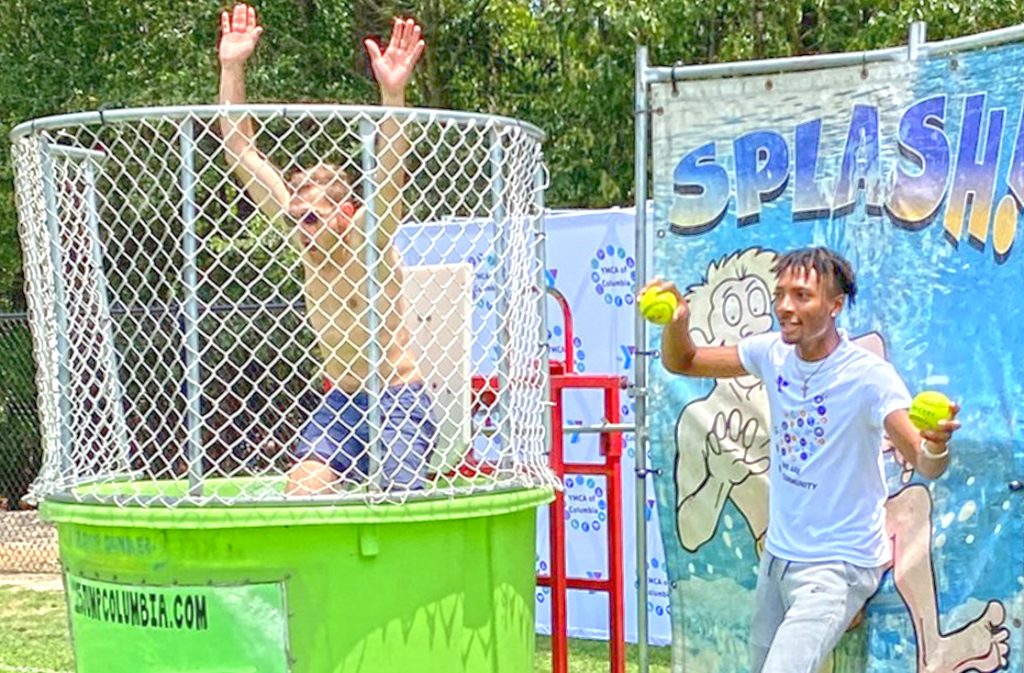 LAKE CAROLINA – The Jeep Rogers YMCA held a Family Day festival on July 9, where neighbors of the Y, both members and non-members, visited and participated in an assortment of activities. Local vendors showcased their wares, from bakeries and food trucks, to jewelry makers and crafters.
For the kids, there were field games, a bounce house and even a dunk tank where the Y's new Vice President, Scott Balkcum, and the Y's directors and staff members were dunked repeatedly.
While there was a little rain on the Y's parade, many attended the day's festivities, including a number of families who were new to the community.
It was announced at the event that the Y plans new offerings before its Fall Community Day. Dates will be posted on the Y's website and social media.
For footage of the July 9 Family Day, check out jeeprogersymca, the Y's Instagram account.