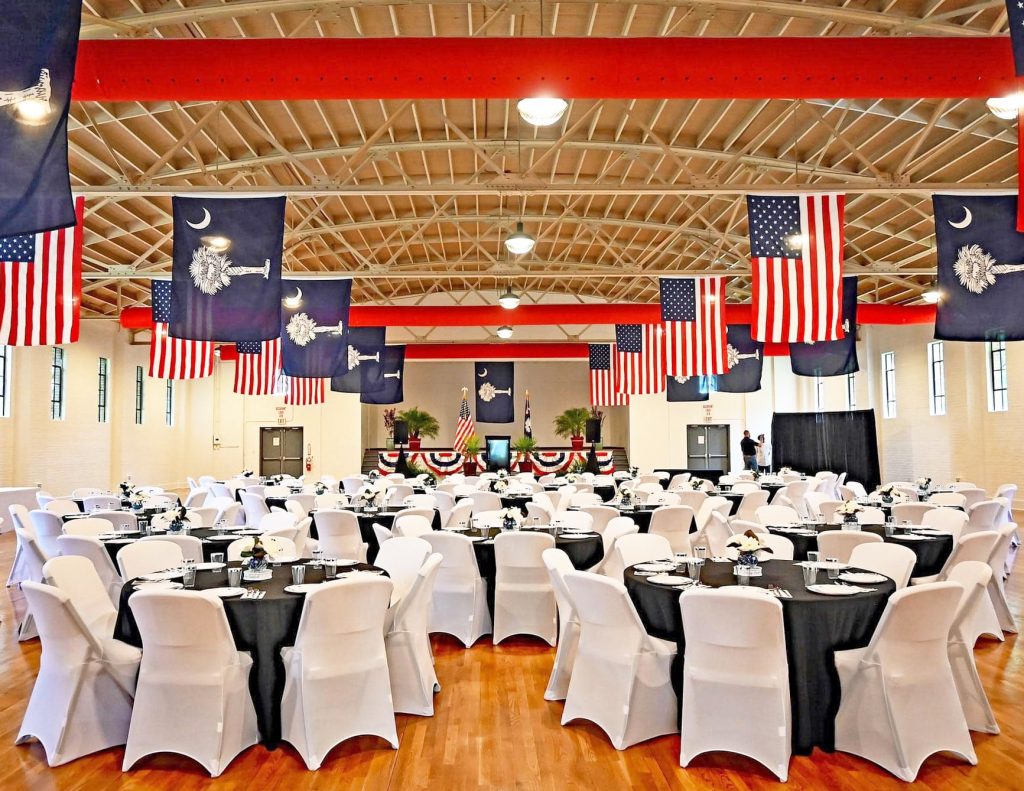 WINNSBORO – In the words of one person who attended the Fairfield County Chamber of Commerce annual meeting last week, "The Old Armory was breathtaking."
Those words haven't been used to describe the building in recent years, but last week they were.
The occasion was the Governor's visit to Winnsboro to address the annual Chamber meeting. Both American and Palmetto flags hung from the ceiling showcasing the high, curved wooden ceiling – an architectural treasure.
However, built in the 1930's to train and accommodate the National Guard in Fairfield County, the Armory's best days had passed.
Having outlived its purpose, it was turned over to the county during Phillip Hinley's administration.
Over the years it fell into such disrepair that, at one point, one government official talked about tearing it down.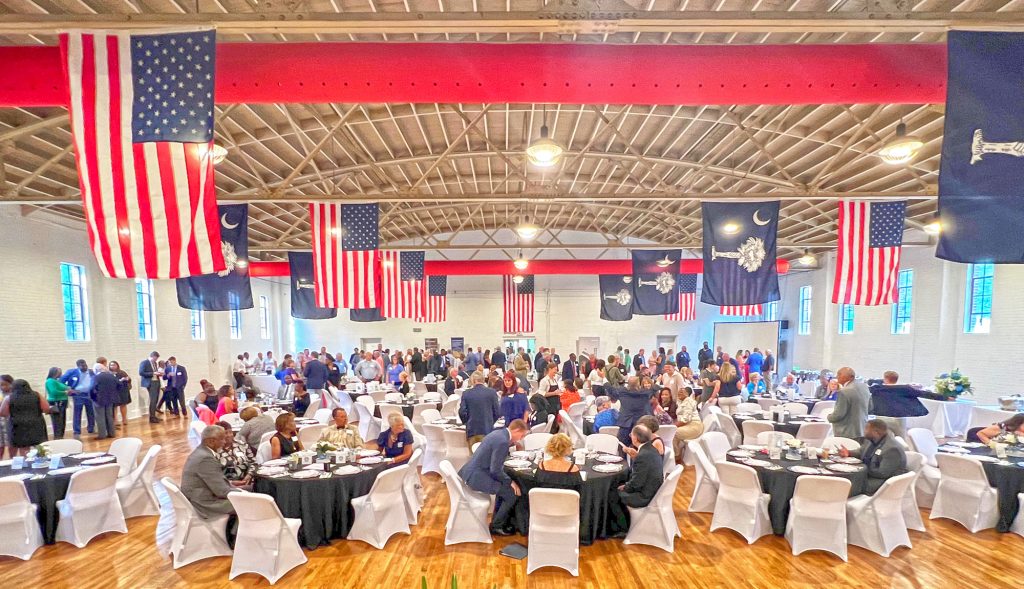 When Jason Taylor took the reins as Town Manager in the summer of 2021, he looked past the termite eaten floors and saw a classic art deco building that could have many uses.
"It just needed to be cleaned up," Taylor said. "Electric wires were strung everywhere from the ceiling, across the walls, and the low ceiling that had been installed through the years hid the original ceiling's architectural beauty."
Taylor said his first step was to replace the wood floors, but he said the biggest thing besides the floors was tearing out the ceiling and all the wiring and other additions to the building.
"We contracted out the flooring and the painting, but the other work has been mostly in-house work – tearing out stuff to expose what the building had been originally.
"It really looks like we did more than we did," he said. "It's just a beautiful building. My goal is to bring it back to what it was. We didn't really do a renovation. We just restored it to what it was."
When he learned the governor would be coming, Taylor realized the opportunity for showing off the Armory's new look. He and his staff ordered flags and a rolling scaffold. Town Clerk Patti Davis and grant writer Cindi Gawroski spent days ironing the flags; Assistant Town Manager Chris Clauson climbed the scaffolding to hang the flags from the rafters. Taylor ordered live palm trees from Reese's Plants in Blythewood, Nancy Gerber created the Finding Fairfield floral table centerpieces. And many other town staffers helped as well.
When the governor arrived Wednesday evening, the Old Armory building appeared to be well on its return to its glory days.