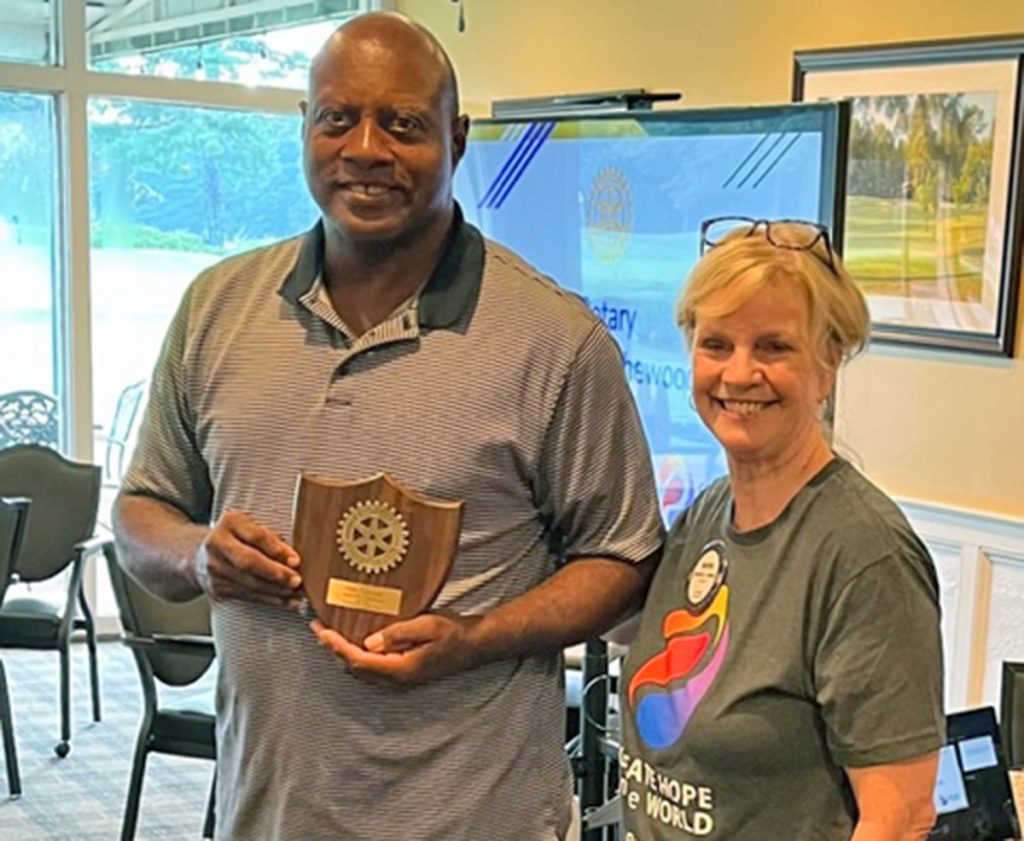 BLYTHEWOOD – John Hancock has been selected as the 2023 Blythewood Rotarian of the Year. Club leaders say he was selected because of his willingness to put service above self.
"He works tirelessly in the various projects of the Club," Rotarian Buddy Price said. "He is a true example of Blythewood Rotary Club's efforts to give back to community. He is most deserving."
Hancock is congratulated by Rotary Club President Martha Jones.