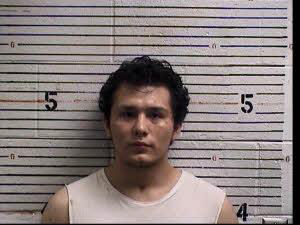 WINNSBORO – A Fairfield County jury has found Carlos A. Cesmas-Gomez guilty of Criminal Sexual Conduct with a Minor (2nd Degree).
The conviction, handed down Wednesday, July 19, 2023, followed a Fairfield County Sheriff's Office investigation of an incident that occurred in the Ridgeway area in 2019. The offender was 20 years of age at the time of the crime and the victim was 12 years old.
Cesmas-Gomez was arrested in July of 2022 after serving approximately three years in North Carolina on unrelated charges.
Cesmas-Gomez was sentenced to 20 years in the SC Department of Corrections. Upon his release, he will be required to register as a sex offender.
"We're pleased with this conviction," Fairfield Sheriff Will Montgomery said. "While we treat all crimes seriously, crimes against our children cannot be tolerated."