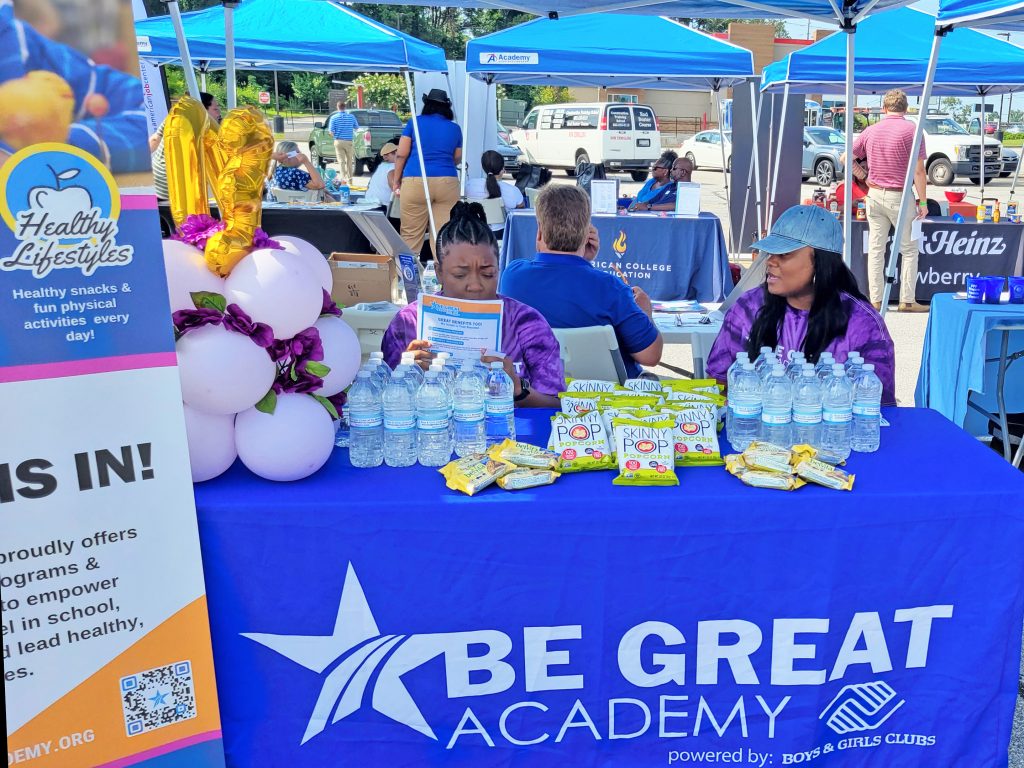 WINNSBORO – SC@Work Road Trips stopped in Winnsboro on July 13 to host a job and community resource fair for Fairfield County residents. The morning portion of the event was hosted by KJ's Market; the Fairfield County Recreation Center hosted in the afternoon.
Employers from across the Midlands had displays with information about jobs to those seeking employment. Although representatives were on hand, attendees were directed to employer websites to apply for open positions.
SCDEW Executive Director William Floyd, who attended the fair, said the main barriers to employment in rural areas like Fairfield County are reliable transportation and internet connectivity. SC@Work Road Trips seeks to help rural jobseekers overcome those barriers.
The July 13 event provided attendees access to a Career Coach mobile unit – a traveling SC Works center that is wheelchair accessible, has 10 workstations for job-seeking activities, provides Wi-Fi and printer capabilities, and is staffed to assist users.
"These job fairs are part of the Rural Initiative," Floyd said. "Rural communities need employers and employers need rural employees.
"There are 100,000 available jobs in South Carolina and there are more to come. With Scout Motors coming, Fairfield County is positioned so well," he continued.
Floyd also emphasized the need for workers to get preliminary work training.
Schools offering work training programs like Midlands Technical College, American College of Education, South University and the Driving Academy were available to provide program and enrollment information to attendees at the event.
Representatives on hand from the Department of Social Services said they have removed the college degree requirements from application qualifications for many of their jobs and encouraged Fairfield County residents to apply on their website.
Many local job openings can be viewed at the Fairfield County Chamber of Commerce website.