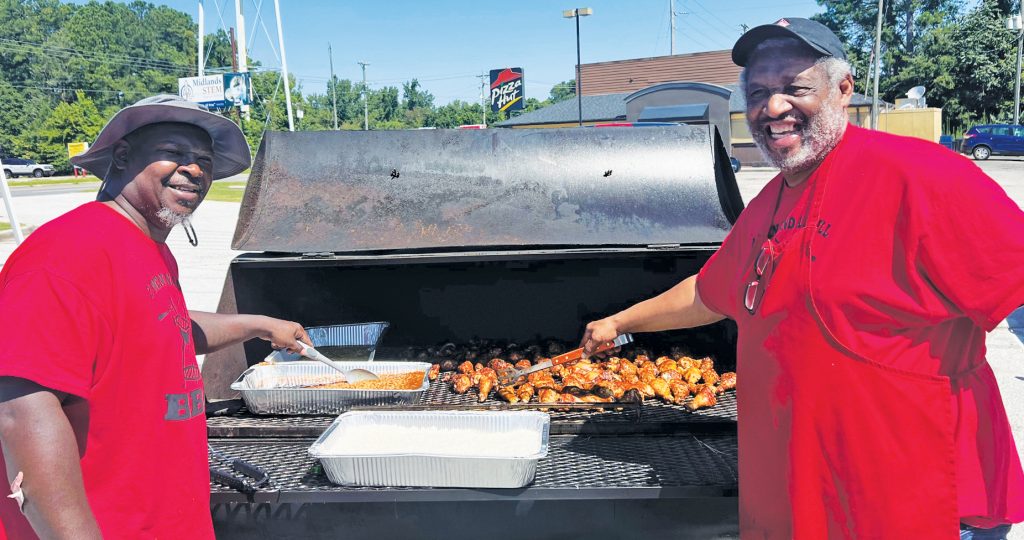 FAIRFIELD COUNTY – Two friends who both serve on the Fairfield County School District Board of Trustees – Darreyl Davis and Joe Seibles – share a love for grilling and have joined their grilling skills to form a business they call Two Men and a Grill.
The duo kicked off their new venture Saturday with a grill out at Advanced Auto on Highway 321 Bypass. They specialize in all things barbecue as well as hotdog/hamburger cookouts.
To schedule a grill out or pick up tailgate fare this fall, they can be contacted at 803-402-9746.