WINNSBORO – The Fairfield County Sheriff's Office Narcotics Unit conducted a search warrant operation at 126 Thelma Gladney Road in the Winnsboro area of Fairfield County on Friday, July 14, according to a report from the Fairfield County Sheriff's Office.
An ongoing investigation led investigators to this address where a Fentanyl lab was located. This address was being utilized to manufacture fake prescription pills that contained Fentanyl and Heroin, according to the Sheriff's report.
The report stated that, along with the discovery of the polydrug lab, a large quantity of a Fentanyl and Heroin powder substance was seized, as well as a large quantity of fake prescription pills that are believed to be the finished product.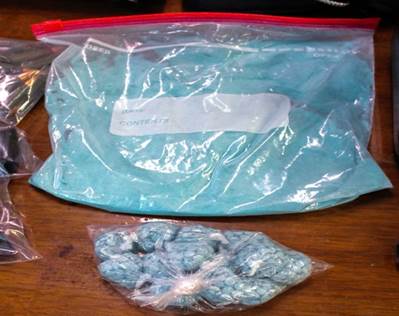 Cynthia Cromer, who resides at the residence, was arrested for Trafficking Fentanyl and Trafficking Heroin. This continues to be an ongoing investigation and additional charges may be sought, the sheriff said.
"Fentanyl is a very dangerous drug and this location was being used to further the spread of this poison onto our streets," Sheriff Will Montgomery said. "Our Narcotics Unit was assisted by our Patrol and Criminal Investigations Division in the execution of this search warrant. I am truly proud of the working relationships within our agency and so thankful that these drugs that were seized will never have the chance to lead to one of those overdoses or deaths that we, all too often, hear about."