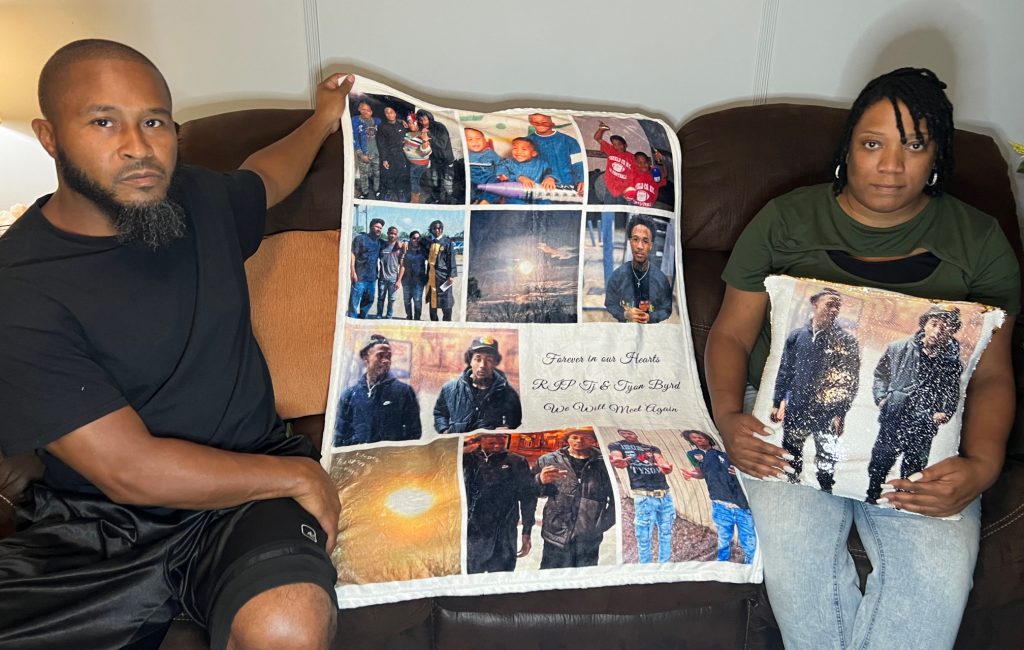 FAIRFIELD COUNTY – The reward has now risen to $20,000 for information that leads to the arrest and conviction of the person who killed a young man at a birthday party in the Greenbrier area of Fairfield County last month.
"He needs to be off the street. He don't need to be out there," said Theron Byrd Sr. of the person who shot his son, Tyon Byrd, 21.
Tyon died July 1 after someone opened fire on a crowd at an outdoor party, killing Tyon and injuring two others.
"If he [the perpetrator] will do that, there ain't no limit to what he'll do," Byrd said. "If he'll shoot up a party with people out there, with old and young and everything in between, if he'll do that, then he needs to be locked up."
Byrd says witnesses have told him there was no conflict or confrontation, that the perpetrator was seen walking around the area, and then suddenly was shooting.
At first, Byrd said, much of the crowd, which is estimated at 150 to 200 people, thought the sound was early July 4th firecrackers – until they realized that three people were laying on the ground.
Byrd says witnesses have talked to him about various suspects and that some witnesses related specific details, but so far none of those have brought an arrest.
Besides his deep grief over his son, Byrd's biggest concern now is the danger that such a person poses to the community – and the worry that, if not brought to justice, the shooter will kill more people in the future, emboldened by getting away with such a crime out in the community, in the presence of adults and children.
Double Family Tragedy
In what's been an incomprehensible tragedy for the Byrd family, Tyon is the second son who Theron and his wife Sylvia have lost to gun violence this year. Tyon was the youngest of the Byrd's three sons.
His 23-year-old brother, Theron Byrd Jr., died violently just five months earlier on Feb. 7 while spending the night at a friend's house in Jenkinsville. A third person, who Byrd described as a down-the-road neighbor and longtime acquaintance, is accused of shooting and killing Theron Jr. and his friend Malik Butler while they slept that night, and then robbing them, according to Fairfield County Sheriff Will Montgomery.
Butler was an aspiring rapper who was rumored to have some cash.
The suspect in that case, 20-year-old Caleb Beryl Davis, who is also accused of another murder, is in jail awaiting trial.
In the case of the shooting that killed Tyon, though, Byrd says no one has stepped forward to formally identify a suspected perpetrator.
"Everybody's calling names, but nobody wants to say who they saw pull the trigger," said Byrd. "The sheriff really needs a witness to come forward and do the right thing."
"We are still investigating this shooting. We've talked to several people who were at the party and encourage others to come talk to us if they saw something," Montgomery said. "SLED (State Law Enforcement Division) is working on this with us. We have several suspects. We just need those who saw something to tell us what they saw. We hope this increase in reward money will help."
Initially, Tyon's parents put up a $10,000 reward for information leading to a conviction of their son's killer. Then, an anonymous donor added another $5,000. The family's loss of their two sons to violence has sparked sentiment in the community and, last week, another anonymous individual added another $5,000 bringing the reward total to $20,000.
The Byrds said they are deeply touched by the community's support.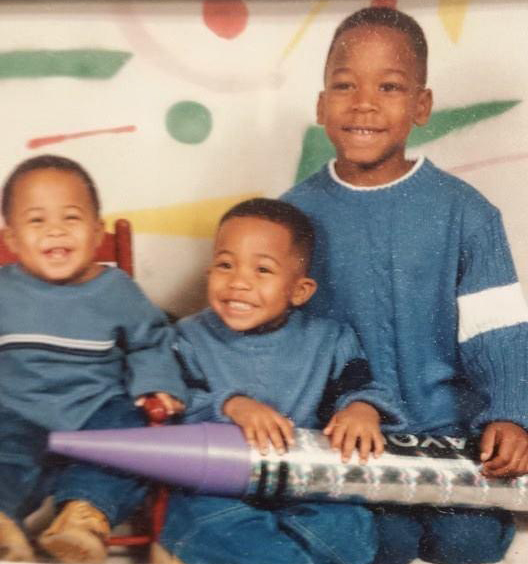 Close Family
Byrd said both Theron Jr. and Tyon were popular, had good friends and were well-known in the area.
"They grew up playing sports and attended Fairfield schools," he said, "and each one had a good head on his shoulders. They didn't get into trouble or do anything to anybody. They were good boys."
Byrd said Theron Jr. had turned down sports scholarship offers to go to work. He helped out with his father's trucking business in hopes of taking it over one day, Byrd said.
Tyon had begun to save money he earned as a truck driver, with aspirations of getting into real estate, his father said.
"This has rocked our whole family," Byrd said of the loss. "We've got a big family on both sides. Nobody saw it coming – not in either shooting."
In his grief, Byrd said it's hard to talk about what happened to his sons. The boy's mother was present for the interview but chose not to comment. Byrd said their one surviving son, 28-year-old Renard, is taking it hard.
"My worst nightmare came true," Byrd said of his sons' deaths. "It's devastating…. I don't even want to go back to work…. Our lives are forever changed, never be the same."
His plea to the community is for somebody who saw what happened to do the right thing and come forward.
"It could've been anybody's son or daughter," he said of Tyon's murder at the outdoor party. "If it was your family member who got killed, you would want somebody to say something."
"That's all we want," Byrd said. "We want somebody who saw it to just do the right thing, to say what happened."
Have information on the shooting? Contact the Fairfield County Sheriff's Office at 803-635-4141, on the Tip Line at 803-815-4191, or by email at [email protected].