FAIRFIELD COUNTY – A new 501(c)(3) community outreach program has been formed by longtime Fairfield County Animal Control (FCAC) volunteer Samira Yaghi.
The 501(c)(3) name is Because of Roscoe and is manned by the Friends of Fairfield Animal Control volunteers. The non-profit, Because of Roscoe is not a service of the FCAC, but will serve as the umbrella over two programs – the orange program and the blue program – that will benefit FCAC.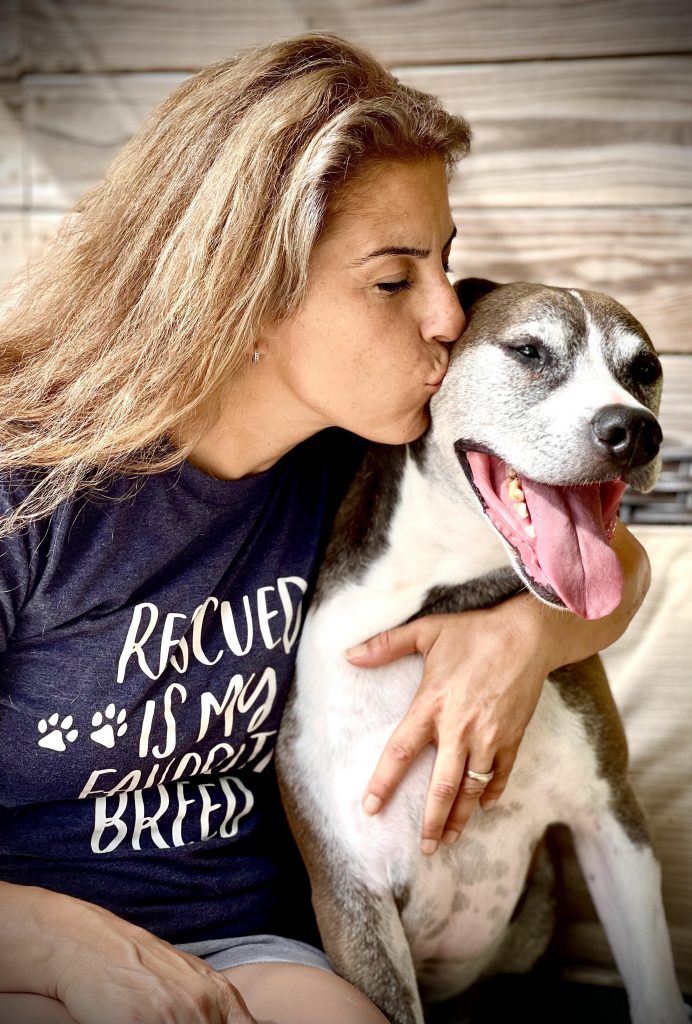 The orange program will continue to carry out the Friends of Fairfield's longtime mission of providing resources for FCAC in the form of fundraising, facilitating rescue transfers and creating partnerships to benefit the FCAC animals. The blue program will focus on providing low cost spay/neuter options and assistance for dogs and cats owned by Fairfield County residents.
Because of Roscoe's blue program has initiated two new free spay/neuter efforts – a voucher program and a van program. Voucher Program
The voucher program provides spay-neuter vouchers, each with a face value of up to $100.
The Hoof and Paw Benevolent Society has provided $1,000 to cover the cost of the first 10 spay/neuter vouchers.
"After picking up a voucher, at a location to be designated, take it to one of our voucher program partner clinics and receive up to $100 off the cost of a spay/neuter surgery for your dog or cat," Yaghi said.
The following clinics accept the vouchers, but pet owners will need to call ahead to find out if the $100 voucher covers the entire cost of the surgery. Any cost over $100 would be paid by the pet owner.
Pawmetto Lifeline in Columbia (803-465-9150) will accept the voucher for a spay/neuter procedure with no additional charge.
Carolina Place Animal Hospital in Richburg (803-789-5047) charges an additional $5 fee for animals over 50 pounds.
The Humane Society in Columbia (803-783-1267) offers free spay/neuter with the voucher for male/female cats and male dogs under 50 lbs. There is an additional fee for dogs over 50 lbs.
Pet Friends Animal Hospital in Blythewood (803-699-6252) and Chester Veterinary Clinic in Chester, (803-385-2515) take the vouchers.
"We are still trying to enlist additional partnerships to honor the vouchers," Yaghi said, "and we will post them on becauseofroscoe.com when they are available.
Van Program
The van program offers another option for obtaining free spay/neuter procedures for Fairfield County cats and dogs.
Once a month, Pawmetto Lifeline will pick up 35 Fairfield County pets, take them to Pawmetto Lifeline's Columbia facility for free spay/neuter procedures, and return the pets to the designated pick-up/drop-off location the following day.
For this free service, pet owners pay a $40 deposit which is returned if the pet shows up for the surgery. If the pet does not show up for the van trip or if the owner chooses to take the pet to the clinic but does not show up, the deposit will not be returned.
Additional fees apply to elective services requested at time of booking such as pain meds, a cone, vaccines, microchip, etc.
To make a reservation on the van for your pet or for more information, go to [email protected] or visit www.Becauseofroscoe.org
IMPORTANT:  All animals must be current on rabies vaccine – owner must present a rabies certificate of vaccination, not just a rabies tag.  If animals are not current, they will be required to receive a rabies vaccine at time of service at pet owner's expense. Pricing for vaccines will vary depending on place of service.