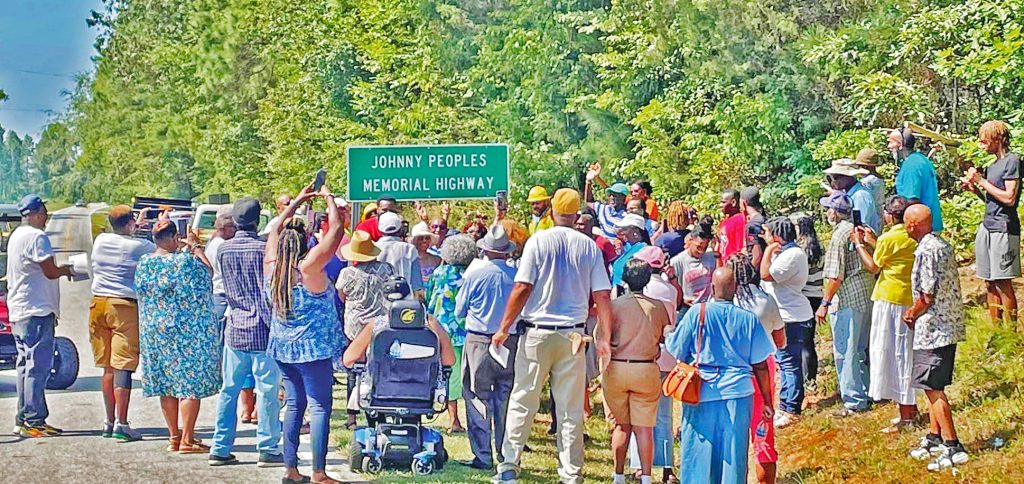 BLAIR – The many friends and family members of the late Deacon Johnny Peoples gathered near the intersection of Highway 34 West and Pearson Rd. on Saturday to dedicate a section of Highway 34 as the Johnny Peoples Memorial Highway.
It was a special way that the Blair community and beyond continue to remember and honor Peoples since his death in February 2019.
Peoples is remembered for his many contributions to the Blair community – including founding the Blair Coalition of Churches and the annual Blair Family Day & Parade. He was a member of Gesthemane Baptist Church and, at his funeral, resolutions and proclamations were presented from Peoples' alma mater Benedict College, from the State General Assembly and others.
Congressman James Clyburn gazed on the casket of his longtime friend, as he eulogized Peoples' during the celebration of his life on March 2, 2019, at McCrorey-Liston School of Technology.
And later that year, the 2019 Blair Coalition of Churches Family Day, Peoples' wife, Lucille, served as Grand Marshall of the parade.
Among others on hand for Saturday's highway dedication were House Representative Annie McDaniel and State Senator Mike Fanning.