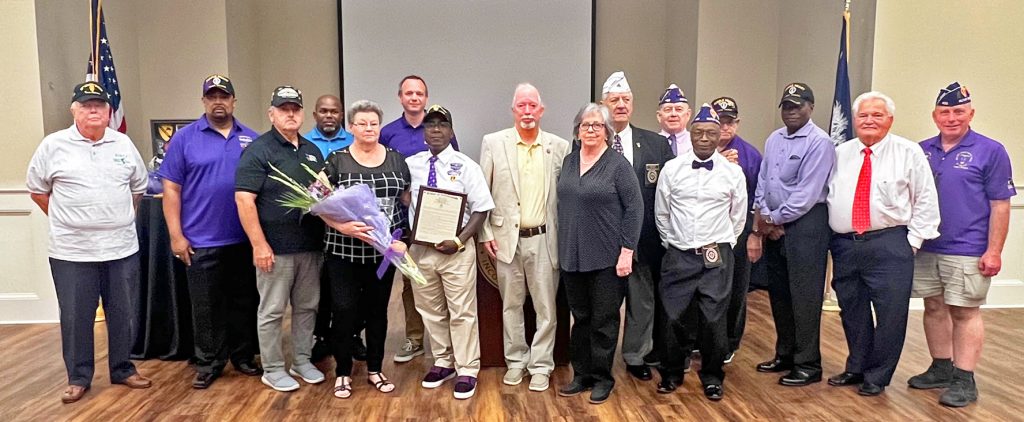 BLYTHEWOOD – On Sunday, Town of Blythewood hosted its third annual Purple Heart event.
As a designated Purple Heart Town, the Blythewood sets aside this day to honor residents both past and present who have dedicated their lives to their country and who have been wounded in combat.
During Blythewood's Purple Heart event on Sunday, the Town honored 15 Purple Heart recipients and their families with a formal dinner in the Manor ballroom.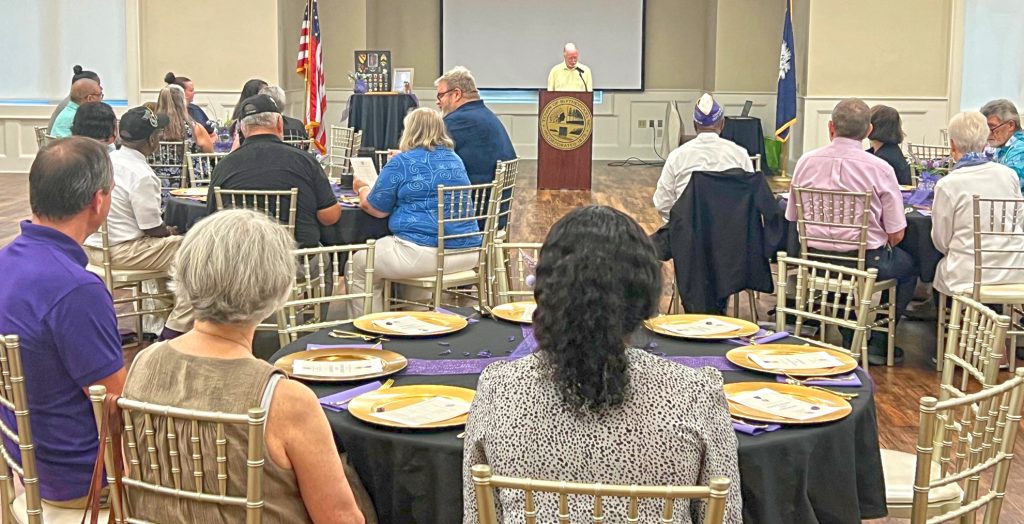 The Purple Heart is a United States military decoration awarded in the name of the President to those wounded or killed while serving their country on or after April 5, 1917, with the U.S. military. The forerunner to the Purple Heart was the Badge of Military Merit, which took the form of a heart made of purple cloth.
Together, with the Badge of Military Merit, the Purple Heart is the oldest military award still given to U.S. military members.
The ceremony opened with a prayer by Theodore Jenkins, Chaplin for the Purple Heart Chapter 402. Salome Gajadhar, a Blythewood High School Student sung the national anthem and the meal was catered by Scottie's Café and Grill.
The keynote address was delivered by James Miller, former State Commander, Military Order of Purple Heart, Department of South Carolina. Mr. Miller shared a unique story on how receiving the Purple Heart has changed his life.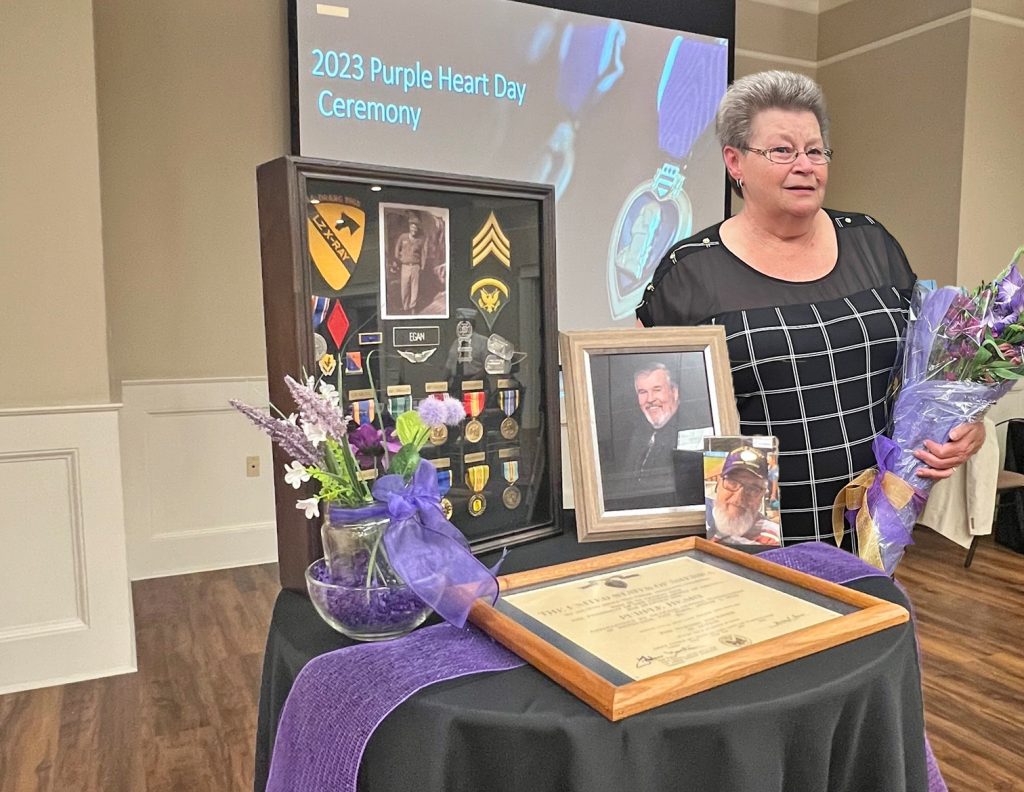 Following a special tribute to Dianne Egan, the wife of the late Michael "Mike" Egan who passed away 3 days after attending Blythewood's Annual Purple Heart event last year, the Town presented Egan with a bouquet of purple flowers.
The night concluded with a proclamation presented to Jermal Washington, Commander of the Columbia Purple Heart Chapter #402 and the recognition of the all the Purple Heart recipients in attendance.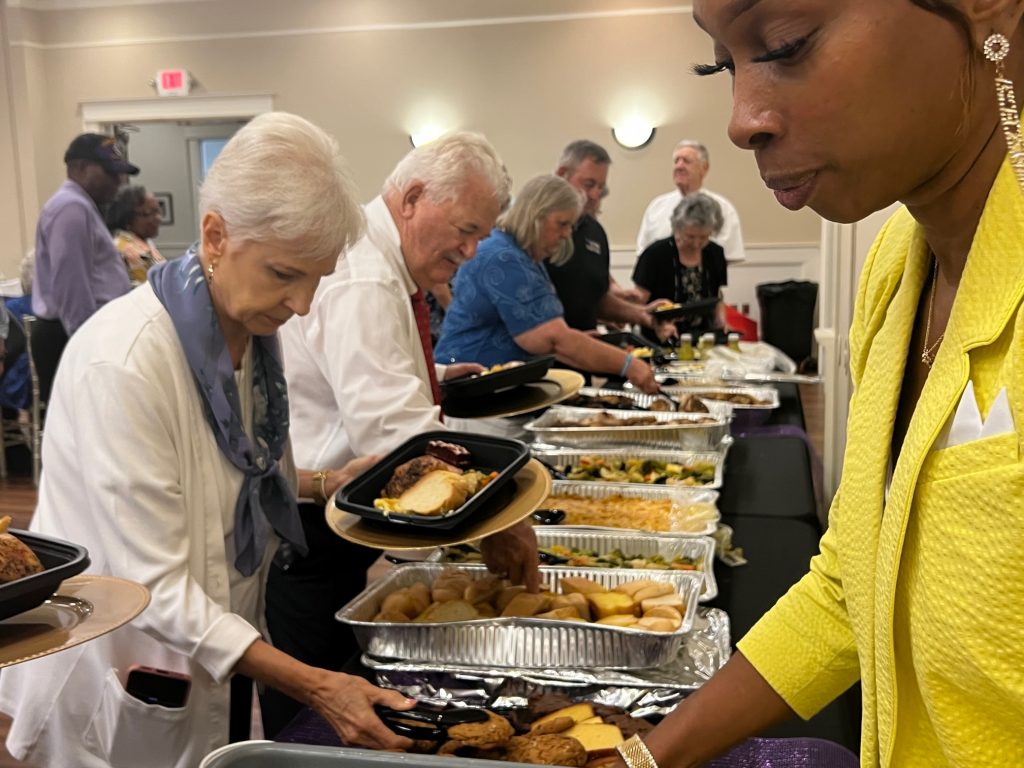 Theodore Jenkins

Salome Gajadhar