WINNSBORO – Any win is cause for celebration but tallying number 100 is a milestone.
With Fairfield Central's 33-16 win over Andrew Jackson last Friday, head coach Demetrius Davis added win number 100 to his career coaching record.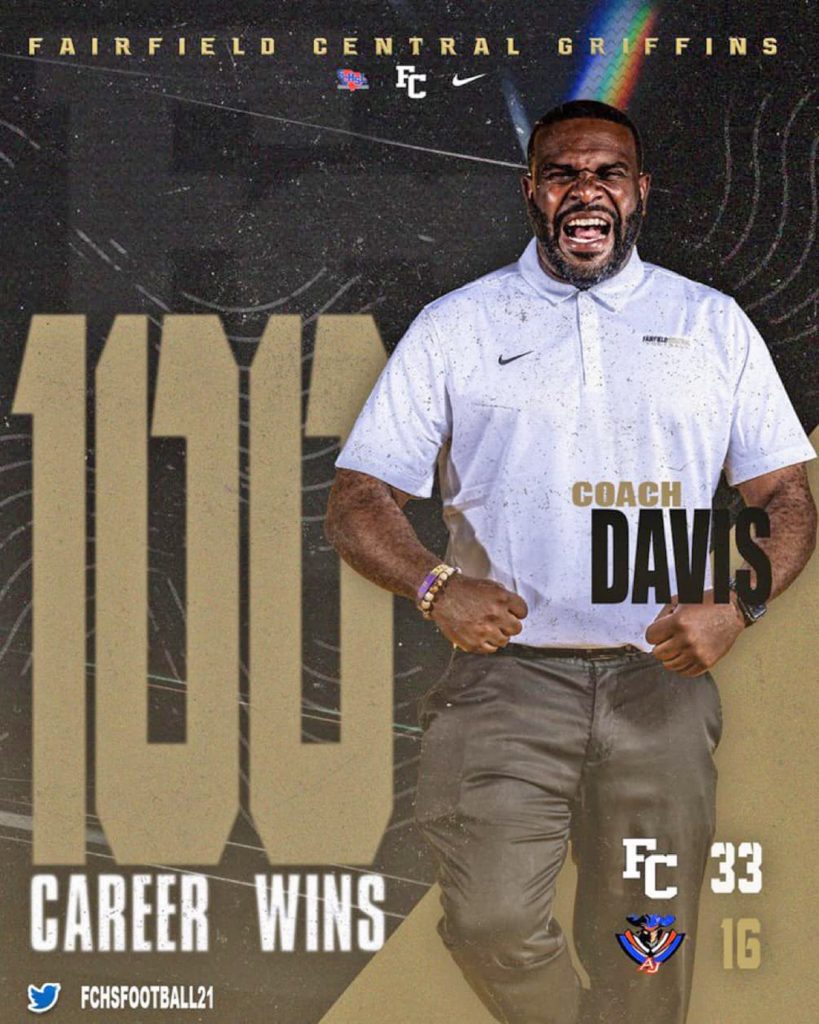 "Thanks to everyone!" Davis tweeted following Friday's win. "I can't win one game alone. I need to thank the best Superintendent, Principal, and AD you can have. I have been blessed to have some awesome assistants that really made this possible. Last but not least all the players that wore the black and gold!"
In 2012, Davis left a coaching position at SC State and returned to Fairfield Central, where he played quarterback until he graduated in 1996.
Friday's win over Andrew Jackson was the Griffins' second of the young season.
Fairfield led 7-0 at the end of the first quarter. They tacked on 13 more points in the second quarter and held the Volunteers to only a field goal. With a 20-3 lead at halftime, teams traded scores in the second half, but the Griffins maintained their first-half lead and ended with a 33-16 final.
Sophomore standout Cam McMillon completed 15 of 22 passes, throwing for 254 yards and two touchdowns. Junior TyDarion Grier was his primary target. Grier tallied 140 yards in the air on just 6 receptions. He also amassed 135 rushing yards on 11 carries.
Senior KJ Golden had five receptions for 54 yards. Senior Roger Burns racked up 44 yards on two receptions. Myles Robertson had seven carries for 42 yards.
Fairfield is set to continue the non-conference portion of their schedule with an away game at Chester on Friday.
The Highway 321 rivalry will heat up as both teams battle to move to 3-0 on the season. Chester defeated Lancaster 42-6 in week 0 and Fort Mill 38-24 last week. Last year, the Cyclones handed Fairfield their first loss of the season in Winnsboro with a 34-32 final.