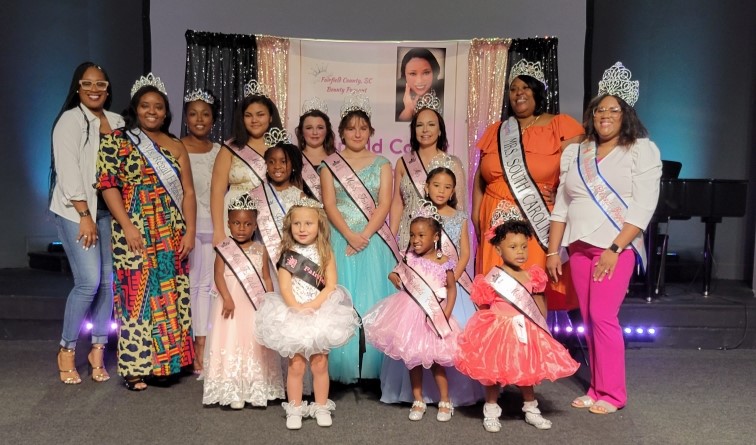 FAIRFIELD COUNTY – The 7th Annual Fairfield County Beauty Pageant was held at Redemption Church of God in Winnsboro on Saturday, Aug. 26. Young ladies from across the state of South Carolina traveled to compete for the covenant Fairfield County Grand Supreme title.
Contestants took to the stage in casual wear, formal wear and several optional competitions. Sara Grace Windham from Winnsboro was crowned Grand Supreme. Pictured above, are division and overall winners, the 2023 Royal Court.
 Pictured below, Mommie and Me contestant winners Angel and Tamara Benjamin. Angel was also named the 2023 GNF Ambassador, collecting more than 200 items for the Grieving Needs Foundation.