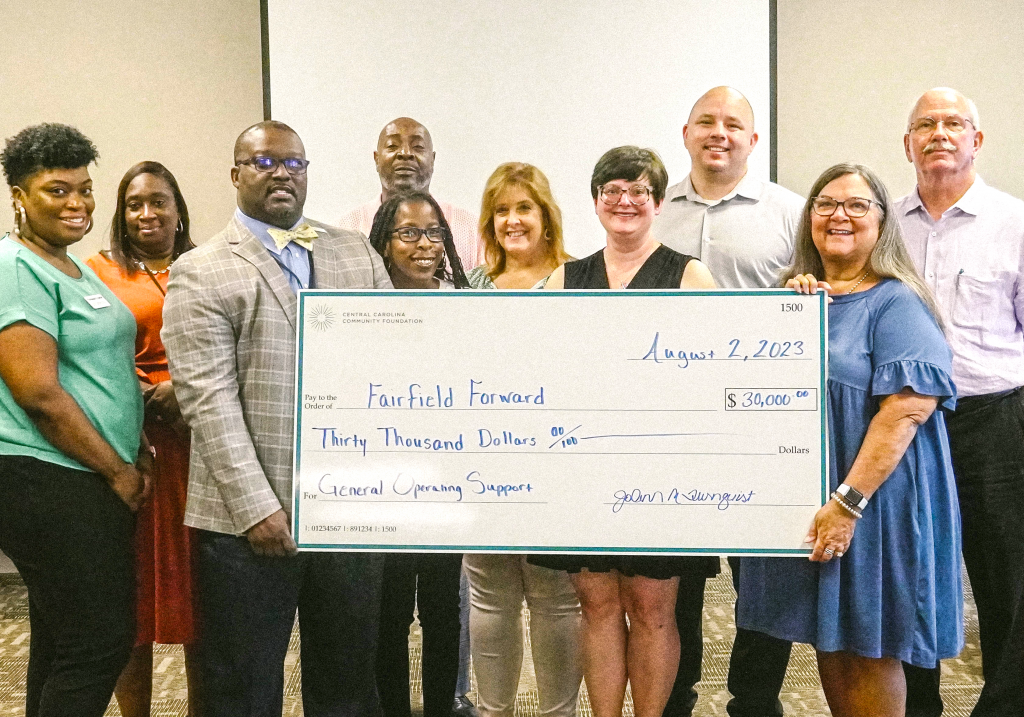 WINNSBORO – Fairfield Forward was granted a $30,000 General Operating Support Grant by the Central Carolina Community Foundation on Aug. 2. Ten thousand dollars of the grant will be distributed each year over a three year period.
With this funding, Fairfield Forward can sustain and extend their various endeavors to include: FoodShare-Fairfield, community gardens, and water bottle filling stations. These initiatives are in alignment with the coalition's mission of combating chronic diseases in Fairfield County.
The core objective of Fairfield Forward is to cultivate a healthy community by furnishing local resources through advocacy, financial backing, and partnerships.
Fairfield Forward's efforts are channeled into four main areas:
Promoting healthy eating and active living, with a direct emphasis on addressing chronic diseases and maternal-child health
Propelling the county's progress by directly targeting education, employment, housing, and income enhancements
Nurturing mental well-being and encouraging substance-free lifestyles
Fostering leadership with a focus on expanding initiatives and the organization's reach
For those interested in engaging with Fairfield Forward or want more information, go to www.fairfieldforward.org or contact Shelley Fentress at 803-719-1595 or by emailing [email protected].