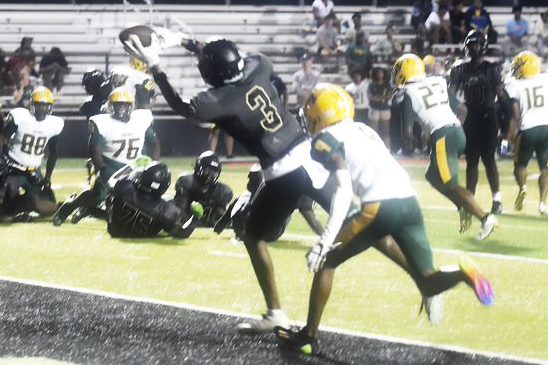 WINNSBORO – Fairfield Central's 2023 AA debut lived up to the hype when they took down 5A powerhouse Spring Valley 27 – 0 in the Aun and McKay Kickoff Classic on Aug. 11.
The Griffins closed out the night with the 8:30 slot, following Chapin vs. Gray Collegiate and Mid Carolina vs. Irmo.
Cam McMillon and the Griffin offense put on a show, putting 27 points on the board against Spring Valley. Not to be outdone, Fairfield's defense held the Vikings scoreless in the contest.
TyDarian Grier and Douglas McCLoud were awarded Outstanding Offensive and Defensive Players of the Game.
The Griffins will travel to Hemingway to take on Carvers Bay (A) for a Week 0 game. Kickoff at Carvers Bay is set for 7:30 p.m.