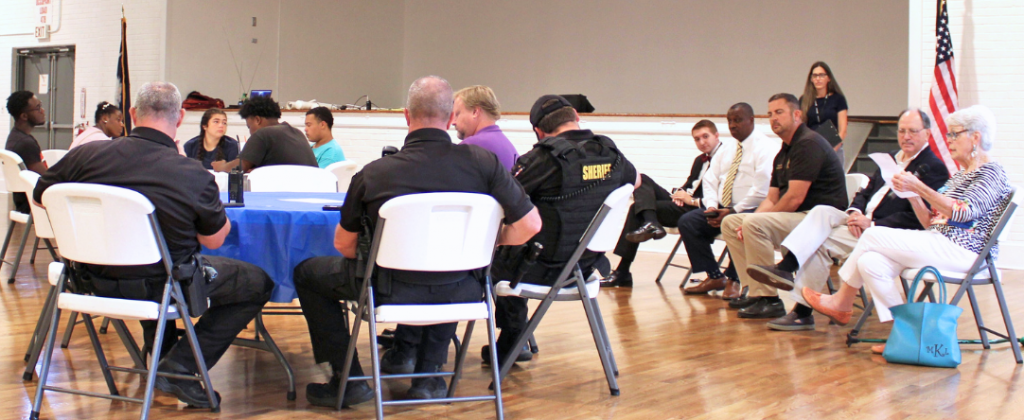 WINNSBORO – Midlands Stem Institute (MSI) kicked off its tenth year of existence on Friday, August 11 with a staff and family picnic in the Old Armory in Winnsboro.
"The town of Winnsboro is very excited to see the growth of Midlands STEM," Winnsboro Mayor John McMeekin said, referring to the new $11 million facility being built along business Highway 321 in Winnsboro.
McMeekin was joined by Fairfield County Sheriff Will Montgomery, former Fairfield County Councilwoman Mary Lynn Kinley, Fairfield County Coroner Chris Hill and Chamber of Commerce Chairman Dylan Pullen in sharing remarks about the positive impact of Midlands Stem Institute.
"Midlands STEM is ready to make an educational difference in Fairfield County," said Louise Cathcart Welch, Human Resource Coordinator.
MSI is under the direction of board chairman and founder Kevin Thomas and Executive Director Cynthia Prince. MSI is located at 112 Crane St. in Winnsboro. For more information visit midlandsstem.org or call 803-815-1524