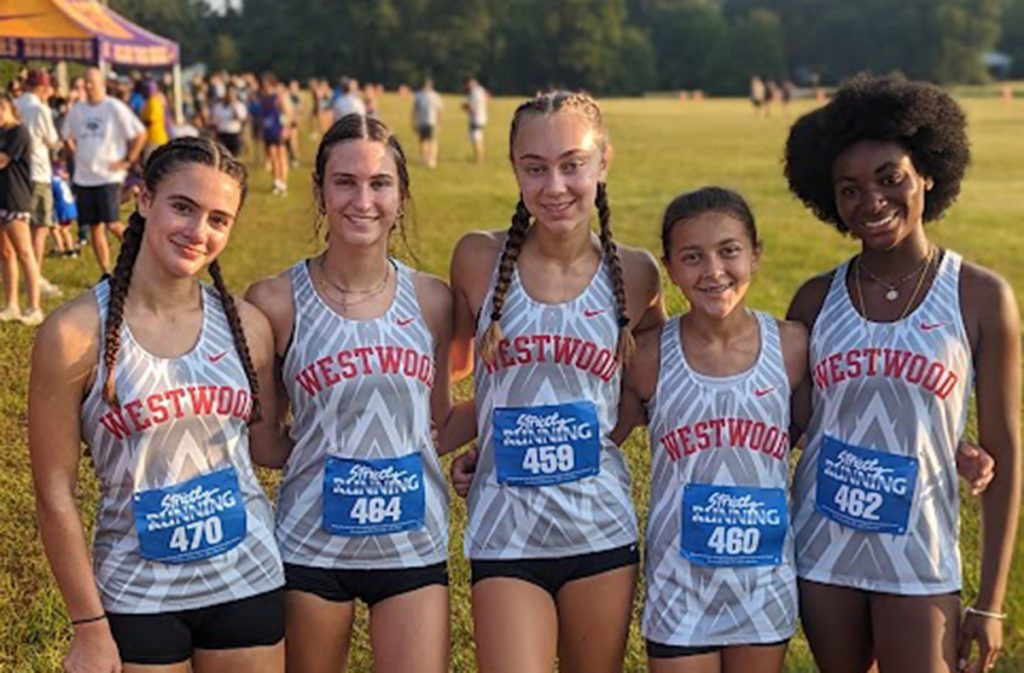 CAMDEN – It may be a new season, but so far things look similar for Redhawk distance runner Emma Ashley. The Junior standout opened her 2023 season with a first place finish out of 140 runners at the Battle of Camden 2023 on Aug. 26. She finished the course with a time of 19:15.73.
Ashley's sister Rebecca finished in a close seventh place overall, second for the Redhawks. The eighth grader had a time of 21:14.13. Freshman Christina Tyndall finished in 14th place overall at 21:55.19. Juniors Jamiya Carter (47th place, 24:58.26) and Sarah Danburg (69th, 26:29.44) rounded out Redhawk runners.
Westwood's girls team did not qualify to compete in the 4A state meet last season, but Emma and Rebecca both qualified to compete individually. Emma finished in 5th place at 19:26.57 and Ashley finished 35th overall at 21:29.33.
At the Battle of Camden, Westwood's boys finished 13th out of 19 teams. Sophomore Blaize Owen was the Redhawks' first finisher. He placed 54th overall out of 151 runners with a time of 19:58.86. Seventh-grader Sean Bullock finished next for Westwood and in 73rd place overall with a time of 21:29.50.
Senior David Brandin finished third for Westwood at 22:40.48; Junior Augustin Serrano finished fourth at 22:47.41; and Senior Bryce Washington rounded out Redhawk scores at 22:51.68. Freshmen Michael Serrano and Kellen Moore also ran for Westwood.
The Redhawks are scheduled to run again on Friday at the Eye Opener in Spartanburg. They'll host their first home meet of the season on Wednesday, Sept. 13.