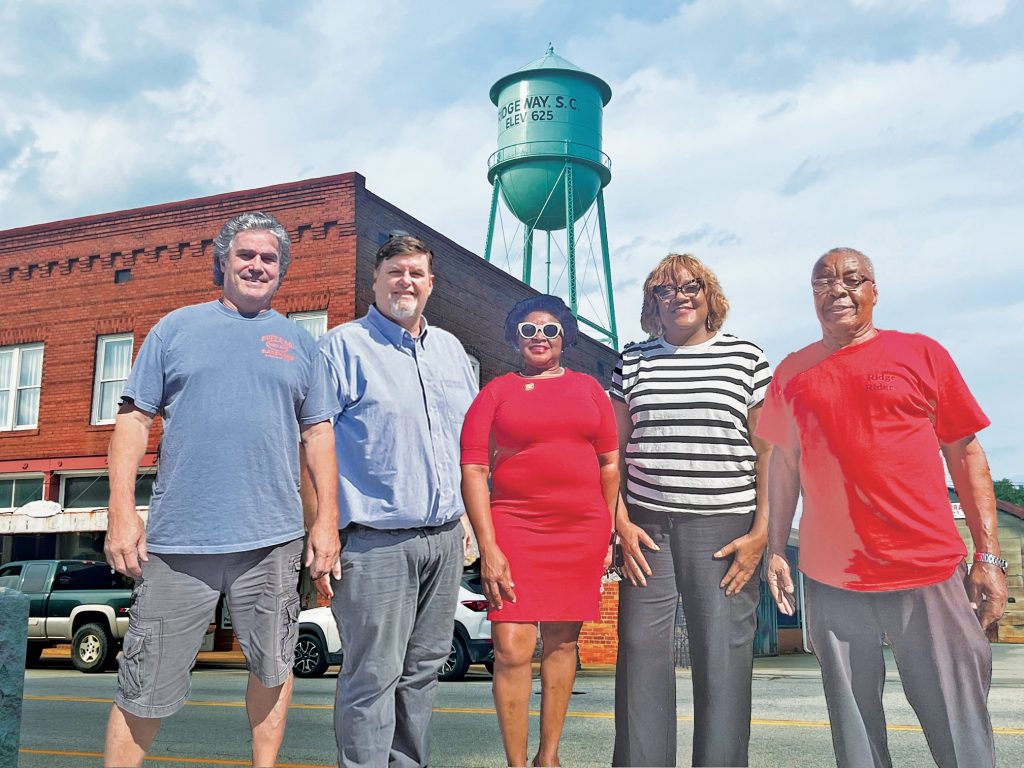 RIDGEWAY – The Town of Ridgeway will celebrate the 100th anniversary of its iconic Tin Man water tower at 10 a.m. on Sept. 2.
The celebration will kick off with a ceremony on the edge of the Cotton Yard, in the shadow of the newly refurbished water tower.
Led by current Ridgeway mayor, Heath Cookendorfer, the town's previous three mayors, Charlene Herring, Rufus Jones and Gene Wilson, will each comment about the tower's history. Following that, others who have stories about the tower will be invited to tell them. Souvenir bottles of water with the Tin Man logo will be available.
Later that evening, families are invited to a showing of the new "Little Mermaid" movie on the big screen on the front lawn of Ridgeway Town Hall. Prior to the movie, those in attendance will be invited to make their own s'mores from a table filled with chocolate bars, marshmallows and graham crackers.
After undergoing extensive refurbishing earlier this year, the Tin Man will be looking good for the party.
Over the years, the tower had deteriorated and the color had faded. A deep-freeze wind storm last winter caused further damage, bursting the pipe that took water to and from the tower, damaging a vent on top of the tank, and blowing off half the catwalk that led from the main catwalk to the top of the tank.
House Representative Annie McDaniel obtained $100,000 from the Department of Health and Environmental Control (DHEC) to cover the Town's $75,000 cost to paint and refurbish the historic water tower, including restoring the original color and lettering. It also covered the $25,000 needed to make the repairs caused by the winter storm. The work was completed by Southern Corrosion.
"With water no longer in the tank, however, the tower could become unstable and fall," Cookendorfer said. He suggested several possible options for stabilizing the structure – fill it with water, sand or concrete; or take it down.
Council agreed that taking the 100-year-old face of Ridgeway down would be a highly controversial action.
Councilman Don Prioleau suggested that the base might become the stabilizer by lacing rebar through the four legs at the bottom and adding a base of concrete.
Cookendorfer told The Voice earlier this summer that council will re-look at that option once the painting, refurbishing, and the party are finished.
"We are just happy that the Tin Man could be repaired and is still standing," Cookendorfer said. "It's one of the things people think about when they think of Ridgeway. We're going to take care of it so that, maybe, it will be watching over the town for another hundred years."