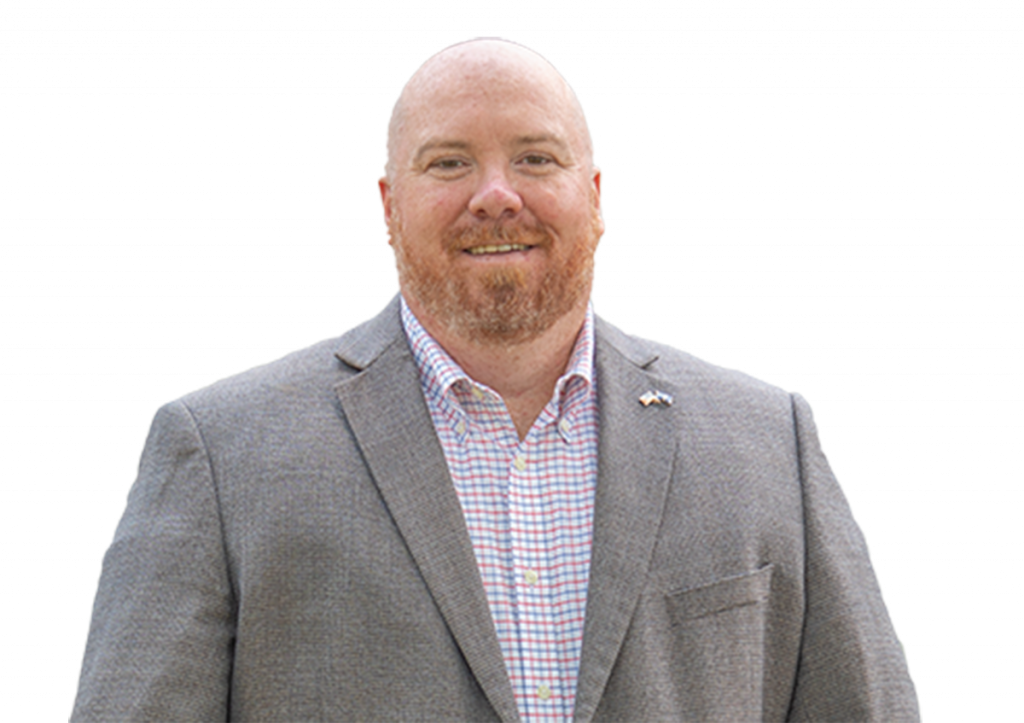 FAIRFIELD COUNTY – Local attorney Everett Stubbs says he has no plans to become a career politician. In fact, he really didn't plan to become a candidate for office this year, he said.
"It would have suited me to do my job, spend time with my family, fish and hunt," he said.
Since about January, though, Stubbs said he has been approached by community leaders and elected officials about mounting a run for the S.C. State Senate.
He decided to officially run in District 17 as a Republican. He is the first announced candidate for the seat that has been held for the past two terms by Democrat Mike Fanning.
"I've never really seen myself as a politician, but looking at things, I sort of thought, 'If I don't take action, who will?'" he said.
Stubbs did briefly mull a 2020 run, but ultimately decided against it. He said he didn't think much more about it until early this year.
"I met with folks and asked if they thought I'd be a good candidate. What I found out, was that people are ready for change and I think I can bring that," he said.
If elected, Stubbs said one of his first tasks will be to restore duty and honor to the position. He said he likes the blue collar work ethic and values in the district, something he believes he can represent. His chief aim will be to bring more state money to the district, which includes all of Chester and Fairfield Counties and small portions of York (where Stubbs resides) and Lancaster.
"Smaller, rural counties typically have higher taxes, but their needs are higher," Stubbs said. "They need better healthcare, schools and infrastructure. I want to see more state money filtering back into local governments. The only other options when it comes to getting things is raising taxes locally or going without."
While he believes in small, efficient government, Stubbs said there are certain things government should do (roads and education being examples) and he believes Chester and other counties in the district are not getting their fair share of that money. He believes he is a better negotiator, better at building needed connections and not alienating others and, frankly, would be better positioned to work as a member of the state's majority party.
Stubbs said he is also an advocate of school choice. He said it makes no sense for a county like Chester to have arbitrary lines that decide where students go when there is one school district and all schools are funded through the tax dollars of all citizens.
"If a family in the western end of the county feels that having their child attend Lewisville (on the eastern end of the county) provides them the best educational opportunity, nothing should stop them from doing so," he said.
Stubbs himself drives his children 15 minutes past their zoned school to take them to one offering a Spanish immersion program, because he believes it provides them the best opportunity. He said everyone should have that right. School districts also should not have a hand in deciding the value of homes, he said.
"My values and beliefs are not going to change and I won't flip them just to appeal to voters," he said.
Stubbs also said he won't be overly rigid if he is elected, and said he plans to do a lot of listening and talk to as many groups as he can.
"If someone presents me with information or an argument that shows I am wrong on something, I won't stubbornly cling to an incorrect assumption," he said. "As long as I've been practicing law, I still listen to other attorneys, take their advice and guidance and try to learn."
Stubbs is a partner with the law firm of Gaston, Marion & Stubbs, P.A. with offices located in Chester, Richburg and Winnsboro. He has a general practice with an emphasis on civil litigation in many counties throughout South Carolina. Stubbs is active within the South Carolina Bar Association and in Chester County serving as the Chester County Bar President.
Stubbs was formerly the 6th Circuit Young Lawyer Division Representative to the South Carolina Bar and a former House of Delegates member of the South Carolina Bar. He said he prides himself on giving back however he can.
Along with his many roles within the South Carolina Bar, Stubbs is the former State Chairman of South Carolina Ducks Unlimited where he serves on the state board now as an emeritus board member. He said he has remained Chester County Ducks Unlimited co-chairman for over a decade.
Stubbs has previously served as a board member of Chester County Chamber of Commerce, Chester County Sheriff's Foundation, First Steps of Chester, Lander University Alumni Association and is also a former president of Chester Rotary Club. He coaches various sports in Chester and York Counties including baseball, church basketball and soccer.
Stubbs is married to Caroline Rockholt Stubbs of Rock Hill, SC. They are parents to a son, Everett B. Stubbs, IV ("Rett") and a daughter, Anne Margaret Stubbs. The family attends Neelys Creek Associate Reformed Presbyterian in Rock Hill and they are former members of Chester ARP Church in Chester where Stubbs served as a deacon.
A native of Greenville, South Carolina where he graduated from Greenville High School, he attended law school at Charlotte School of Law in Charlotte, NC after obtaining a Bachelor of Science degree in Business Administration focused on Management/Marketing from Lander University in Greenwood, SC.
Stubbs held the position of Archon (President), Vice Archon (Vice President) and Historian of the Gamma Rho Chapter of Pi Kappa Phi Fraternity during his undergraduate studies. In his free time, Stubbs said he enjoys spending time with his family as well as being outdoors either hunting, fishing or playing with the family's golden retriever, "Fisher".
Stubbs officially launched his campaign for Senate on Fathers Day with the release of a campaign video, which can be seen at votestubbs.com.