BLYTHEWOOD – A Blythewood man accused of sex trafficking and drug dealing will spend 25 years behind bars, according to federal court documents.
Brian Leroy Watson, 51, formerly of Blythewood, was sentenced last week to 300 months in prison and ordered to repay $45,000 in restitution divided evenly among nine victims, documents state.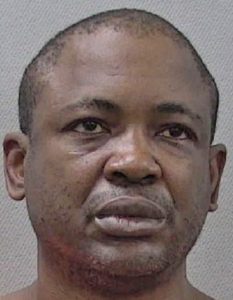 Watson had been indicted on 13 counts, though in July he pleaded guilty to only two: attempted sex trafficking of a minor and distribution of heroin. Some of his victims were minors.
A federal judge sentenced Watson to 300 months on the sex trafficking charge and 260 months on the drug charge. Both sentences will run concurrently.
After serving his time, Watson will be on supervised release for the rest of his life, according to sentencing documents.
"Criminals like Watson should know that if they choose to harm our children, they will not escape justice," Richland County Sheriff Leon Lott said in a news release. "We are pleased with this sentence and will continue to prosecute those who abuse our young people."
According to federal prosecutors, Watson targeted victims with specific vulnerabilities.
Many victims suffered from drug addictions as well as "physical and mental impairments," the release said.
One victim was homeless and others were teenagers.
Victims were subjected to sexual violence, including non-consensual sex. Watson often used physical violence, slapping and hitting his victims and pistol whipping customers, according to the release.
In a jail call played in court, Watson boasted about how he manipulated his victims.
"They do what I tell them, that's why I like drug addicts," Watson stated, according to the release. "I love them, I love them, I love them."
His intimidation efforts didn't stop following his arrest in 2020. Watson was sanctioned twice – once in September 2020 and another time in April 2021 – for contacting witnesses.
After a judge ordered him to cease further contact following the first violation, Watson continued to reach out to witnesses.
That prompted the presiding judge to sign a sealed order modifying the conditions of his pretrial incarceration because he "willfully violated" prior court orders.
Prosecutors stated in court filings that Watson had a "history of intimidating, threatening and/or influencing victims/witnesses, or attempting to do so."
Watson has an extensive criminal history, with over 50 convictions.
In 2018, he pleaded guilty to breach of trust and shoplifting, $2,000 or less. He also pleaded guilty in 2017 to receiving stolen goods, according to Richland County court records.
Watson pleaded guilty to two counts of attempted armed robbery in 2010 and was sentenced to seven years in prison, court records show.
The Richland County Public Index lists additional theft and drug-related charges dating back to at least 1990.
Watson will serve his term at a South Carolina facility, though sentencing documents don't state exactly where.
The federal government is also pursuing a forfeiture judgment against Watson.