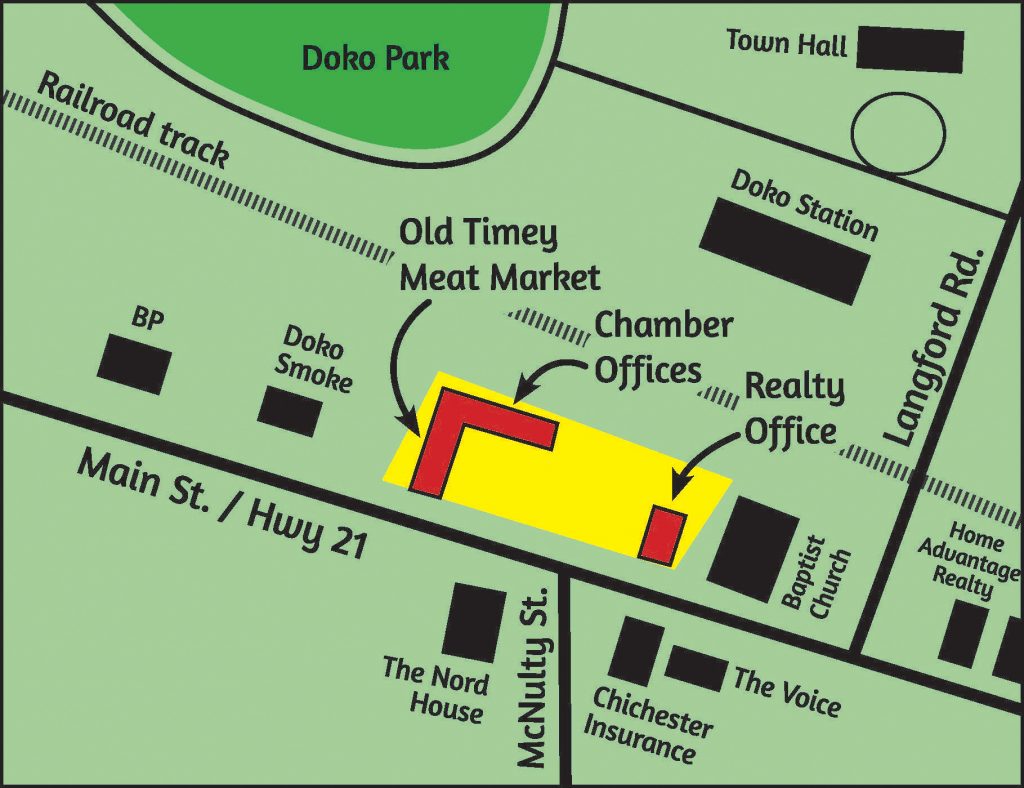 BLYTHEWOOD – New office and retail spaces are in the works for downtown Blythewood.
On Sept. 18, the Town's Board of Architectural Review (BAR) approved a Certificate of Appropriateness (COA) for an L-shaped multi-office building plus a stand-alone building on two connecting lots at 400 Main Street.
The approval is conditioned on tying up several loose ends regarding construction.
The property owner, Blythewood resident and realtor Ken Queen, submitted the application for the two buildings that will sit on .62 acres between Doko Smoke and the Philadelphia Missionary Baptist Church at the corner of Langford Road and Main Street.

The larger, L-shaped building will house two tenants – Ole Timey Meat Market (a 2,700 square feet space) and the Blythewood Chamber of Commerce (a 2,500 square foot space). Ole Timey Meat Market will sit next to Main Street and face the back of the Church. The Chamber office space will face Main Street and back up to the railroad track.
Queen said a smaller stand-alone 1,600 square foot building will sit next to Main Street, directly behind the church, and will be used as a real estate office. All three buildings will have brick facades and on the sides facing the road.
Queen said construction will begin around the first of the year, with completion expected by the beginning of the second quarter of 2024.
More Office Space
Up the road towards Ridgeway, Kevin Giles is constructing a multi-office building that will consist of four office spaces. Each space will be 1,200 square feet. The building is located on 1.07 acres at 11019 Wilson Blvd., which previously housed Mickey D's Used Cars.
Giles, who lives in Blythewood, owns Metro-Dwellings Holdings LLC, a commercial contracting company that constructs new builds as well as building renovations. He submitted the application to the BAR for a COA more than a year ago, and received it in July, 2022. Construction began earlier this summer.
Giles said he expects construction to be completed by the first of the year. He said his company will be occupying one of the spaces in the new office building.
"I've always wanted to have an office in Blythewood, but it was hard to find one small enough for my business," he said.
The entrance to each office space will face Wilson Blvd. with parking in the rear as well.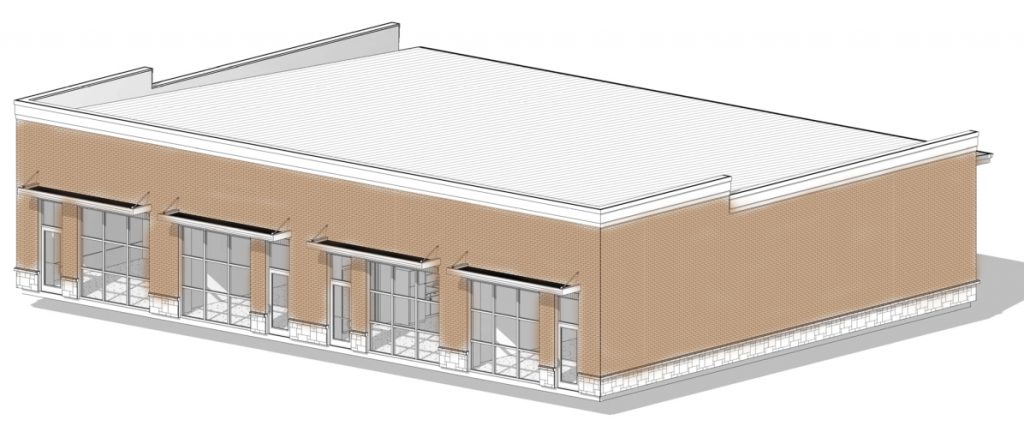 The façade and sides of the building will be brick with decorative stonework at the doorways and around the sides of the building. Each office space will feature a window that covers a large area of the front wall of each space.
"The offices are each furnished with heat and air conditioning," Giles said, "and we'll finish them out to suit the tenants."
Giles said he'll start advertising for tenants sometime in December or early January.