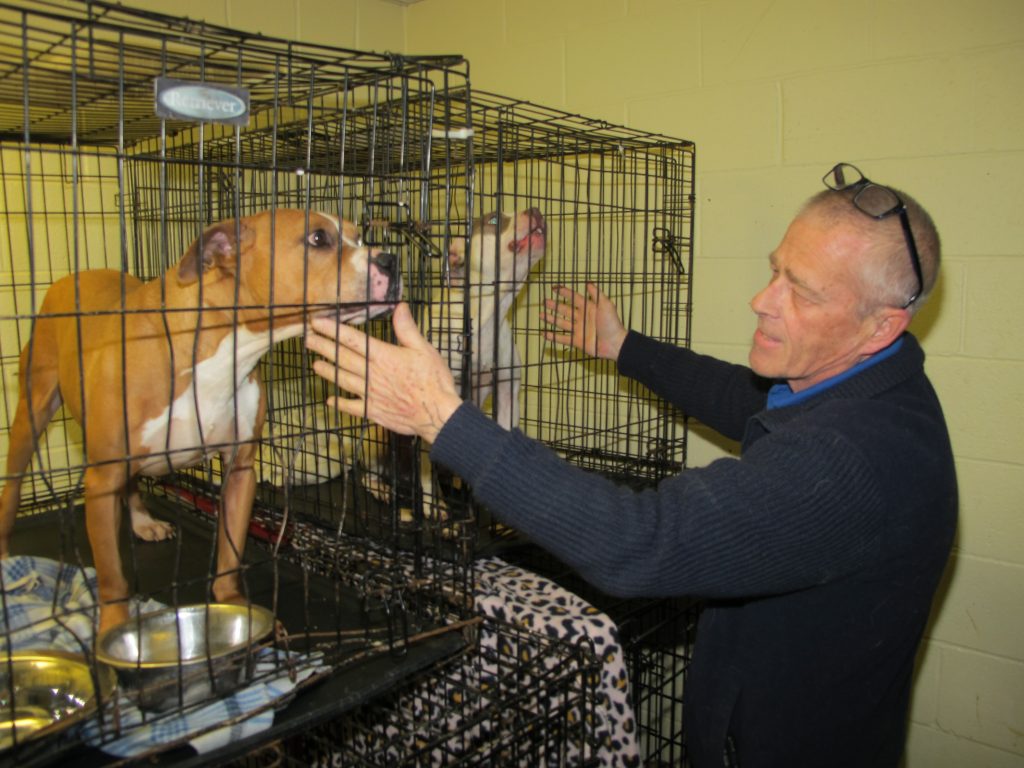 WINNSBORO – Fairfield County Director of Animal Control Bob Innes submitted his resignation on Monday. He will continue to work until at least the end of the month.
Innes has held the director's position at the shelter for seven years. Prior to that he was the director of the shelter at Pets Inc. in Columbia.
Town Manager of Winnsboro Jason Taylor (and former Fairfield County Administrator) hired Innes in 2016.
"I always enjoyed working with Bob both through the county and now with the Town," Taylor said.
During his time with the county, Innes made many improvements to the shelter's animal care as it became a no-kill shelter and developed a strong network of shelter volunteers.
"I've done the best I could do," Innes said about his tenure at the county, "and I feel our staff made a big difference for the animals."
Innes, a native of England, said he plans to take a few months off, go visit his children in England and then find something else.
County Councilman Dan Ruff said he wishes Innes the best.
"It's a sad day in Fairfield County to lose such a good man who cared so much for animals and his job and was so good for the county," Ruff said. "He will be missed."