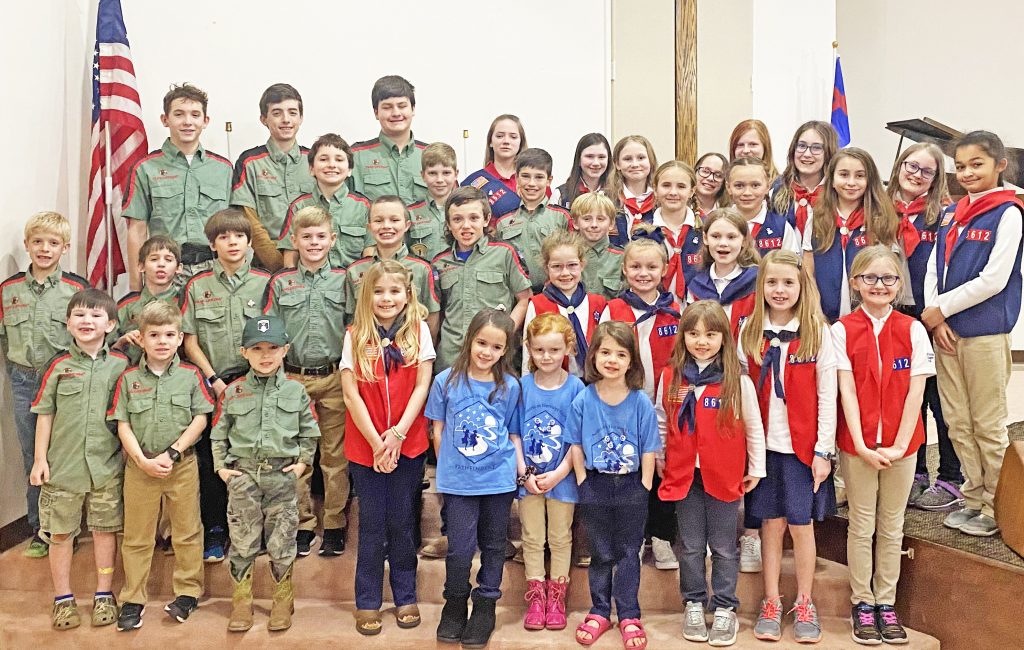 FAIRFIELD COUNTY – Shortly after Daniel and Lauren Stines moved to Fairfield in 2021, they said they realized there was a need for a Christian-based children and youth program in the community.
"Fortunately, we found like-minded folks within our new church, First Baptist of Winnsboro, and two other churches in the community – Lebanon Presbyterian and Bethel ARP," Daniel Stines said.
It wasn't long before the members of the three churches came together to form the first charter organizations for Trail Life and American Heritage Girls in the Fairfield region.
"The Trail Life program is a Christ-centered, boy-focused program that speaks to the heart of a boy," Steins said. "It's established on biblical values set in the context of outdoor adventure. Boys kindergarten through twelfth grade are engaged in a troop setting by male mentors where they are challenged to grow in character, understand their purpose, serve their community and develop practical leadership skills."
Steins explained that the American Heritage Girls focuses on providing forward-focusing Christian programming that is, he said, rich in opportunities for girls of all ages and abilities.
"As girls grow and change, so should the activities they engage in," he said. "AHG's program emphases well-rounded experiences for girls. A girl who completes the AHG program will be a Christ-following servant leader who is both honoring and relational, and anchored in Christ – a competent woman of integrity."
Three church partners along with Trail Life Troop SC-1858 and American Heritage Girls Troop SC-8612 are coming together on Sept. 19 to celebrate their successful inaugural year and to kick off a new season by hosting a free Community Outreach Event filled with games, activities, food and fellowship.
Steins said there will be an opportunity for families in the community to learn more about the Trail Life and AHG programs as well as register to become members of the organizations.
Steins and his wife Lauren are ministry liaisons for the two programs.
"Our hope is that this ministry continues to grow and provide a Christian anchor for all the children and youth of Fairfield and beyond," Stines said.
The event is set for Sept. 19, at 6 p.m., at the Winnsboro First Baptist Church, located at 1373 Newberry Road in Winnsboro.
For more information about these two programs, visit: www.traillifeusa.com/find-a-troop and enter zip code 29180, and for AHG, visit: www.americanheritagegirls.org/find-a-troop and enter zip code 29180.