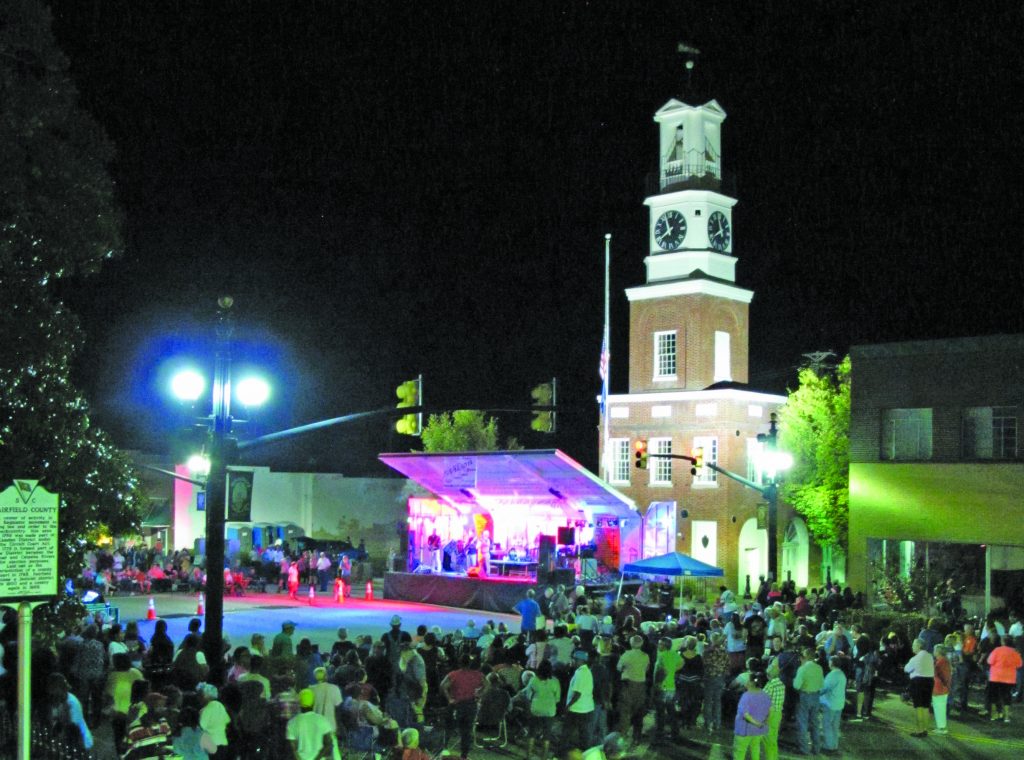 WINNSBORO – The big dance – Rock Around the Clock – will be happening in downtown Winnsboro on the weekend of Oct. 6 & 7. Expect lots of entertainment, music, food, a classic car show, performances by school choirs and dance teams and dancin', dancin', dancin'.
The Festival kicks off at 8 p.m., Friday night Oct. 6, with the traditional Street Dance featuring the "The Hit Men" band from Lexington.
"We'll be feeling some fall in the air by then and that should bring out a big crowd. It's going to be a great night to come downtown, visit with friends and neighbors and have a good time", Fairfield Chamber President Gene Stephens said. "We have a really good band lined up that I think everybody's going to like. And lots of dancing. It's always a fun night."
"We have 30 or so vendors lined up selling everything from jewelry to crafts and 10-12 of them will be food vendors," Stephens added. "So there should be something for everyone."
The Saturday events start at 10 a.m. at the base of the clock, showcasing live entertainment by local students throughout the morning on the main stage, with Don Prioleau DJ'ing.
A large children's amusement area will feature bounce houses, face painting, carnival vendors, games, more food vendors, arts and crafts vendors, exhibition tents, and souvenir sales.
The afternoon will feature the Classic Car Show with great cars. The 50/50 raffles will begin at 11 a.m. on the south end of Congress Street and will culminate with the awarding of 40 trophies at 3 p.m.
Wilson Auto and other Fairfield businesses are sponsoring the event.
For information about the festival, call the Chamber office at 803-635-4242.