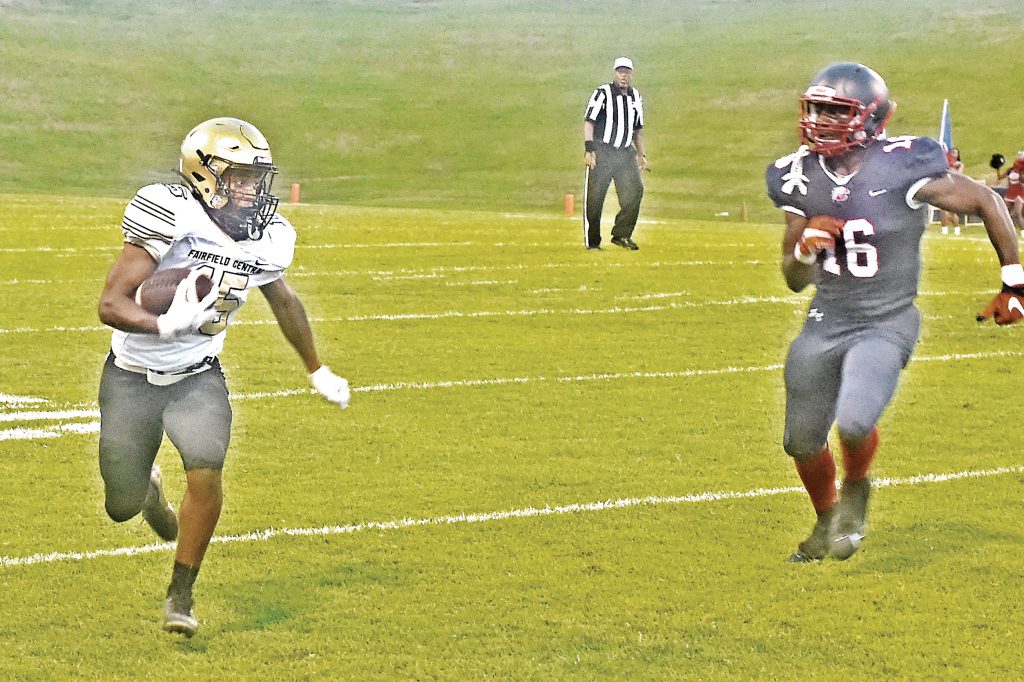 CHESTER – The stakes were high in Chester on Friday night as Fairfield Central faced off with the Cyclones in their annual rivalry game.
After a scoreless first half, Chester came on stronger in the third to eventually claim take a 24-0 shutout of the Griffins.
Fairfield drove into Chester territory on its opening possession but could not convert. The Griffin defense stalled Chester on its first possession, forcing a three-and-out. Fairfield drove again into Chester territory but was forced to punt. Another three-and-out by the Cyclones put the Griffin offense back on the field.
Looking to find the end zone on a late first quarter drive, Griffin quarterback Cameron McMillon was intercepted on a deep pass, but Fairfield's defense stopped Chester at midfield.
Fairfield found some footing with a second quarter fumble recovery on the Chester 34. Looking to capitalize on field position and momentum, McMillon threw a ball deep into the end zone, but was picked again by a Chester defender.
Chester opened the second half with an 80-yard drive. An incomplete pass on fourth-and-long was called for pass interference and set the Cyclones up for a two-yard score. A successful two-point conversion put Chester up 8-0 with just over five minutes left in the third.
The Griffin offense stalled on a three-and-out possession. Chester responded with a six-play scoring drive that extended into the fourth quarter. The Cyclones went up 16-0.
Fate was sealed as Chester put in their third touchdown of the night with a 26-yard run, giving the Griffins their first loss of the season and their third straight loss to Chester.
McMillon completed 10 of 22 attempts for 87 yards. Junior TyDarion Grier was again his main target. Grier had five receptions for 30 yards. He also had seven carries for 11 yards. Drae Walker caught two passes for 15 yards. Senior Roger Burns hauled in a 16-yard pass; Kristian Golden had a 14-yard reception and sophomore Owen Wilson caught a 12-yard pass. Stephen Gadsden led the ground offense with 6 carries for 25 yards. Myles Robertson had three carries for 21 yards.
The Griffins were held to 131 total yards of offense in the shutout, much less than the 456 total yards they amassed against Andrew Jackson last week and the 355 yards they tallied against Carvers Bay in Week 0.
Fairfield Central, now 2-1, will host Lancaster (-03) on Friday for their final non-region game of the regular season. Chester (3-0) will play at South Pointe.