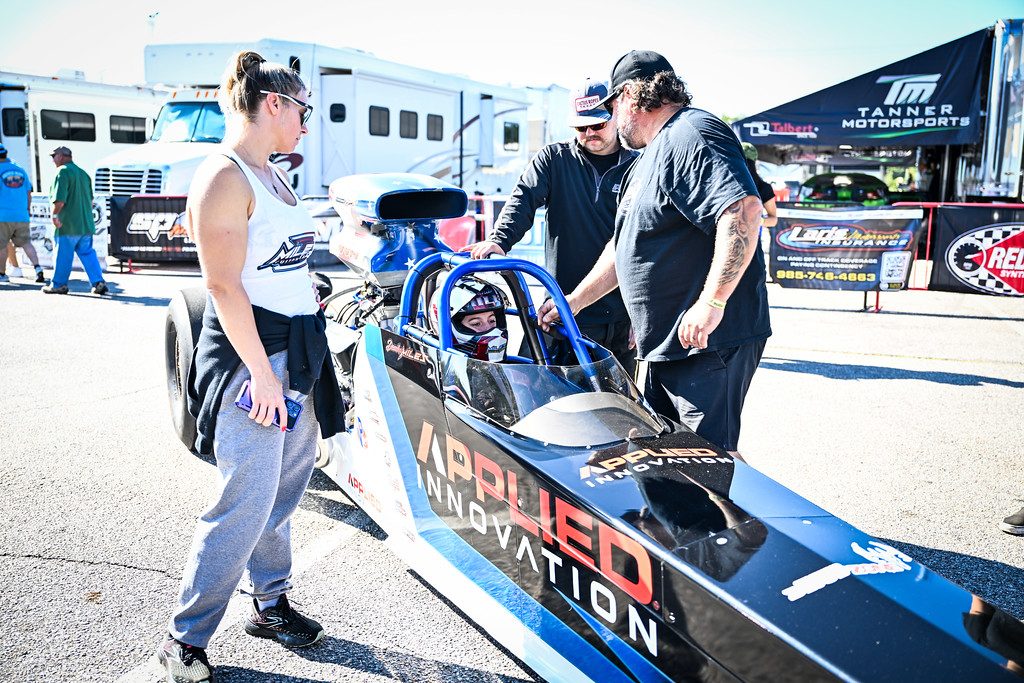 DARLINGTON – Ridgeway teen dragster Danika Miles took to the Darlington Dragway last weekend in the 6th event of the Professional Drag Racing Association (PDRA) Carolina Nationals.
This was the first year Danika was eligible to drive in two divisions.
In addition to driving her Jr. Dragster in the Pro Jr. Dragster division, she also debuted her new larger dragster in the Bracket Division against adult dragsters. She became eligible for that division after turning 16 last month.
Arriving in Darlington Danika was sitting in the 10th spot in the points championship of the Pro Jr. Dragster division. On Saturday, she took that car to the third round elimination.
The offspring of dragsters Gabe Miles (her dad) and Ricky Miles (her late grandfather), Danika has been racing since she was 10. It was in October of 2017, that she says she had a love-at-first-sight moment with drag racing.
She had accompanied her father to a track in Charlotte where he was racing. While she was there to cheer him on, she said she saw kids her own age climbing into some of the waiting dragsters.
"It was just this moment of 'wow' for me. I didn't even know that was a thing," she said, "that kids could do this. As soon as I realized that, I knew that was something I wanted to do."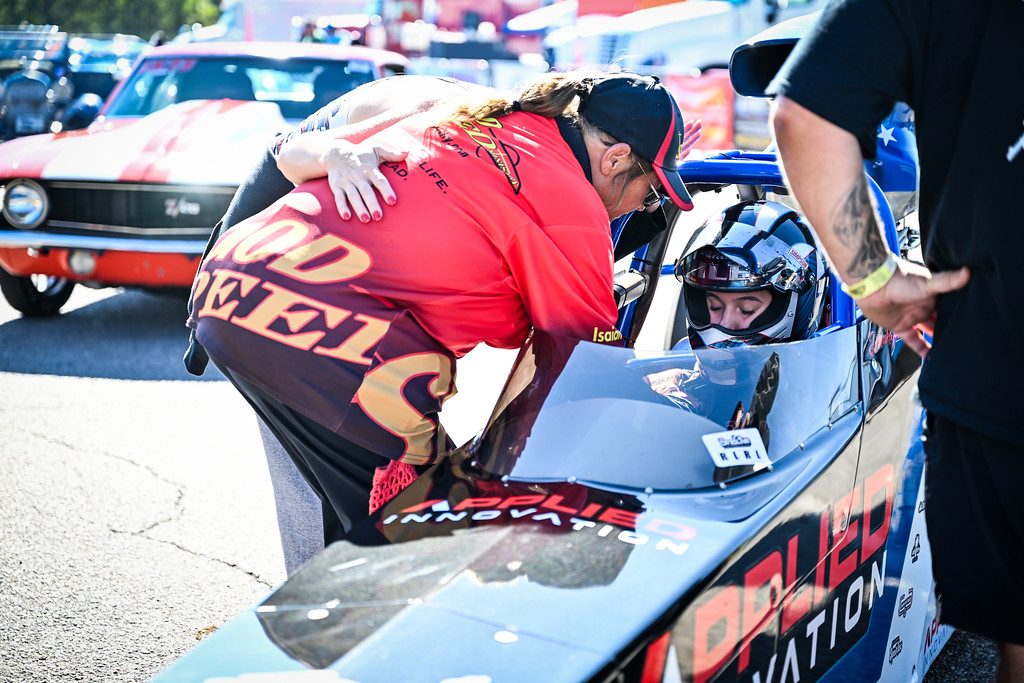 That Christmas, her dad, who owns Miles Custom Racing in Ridgeway, surprised Danika with her own dragster – an older car he had rebuilt in his paint and body shop from the ground up. Four months later she made her racing debut at Darlington.
She recalls being nervous as she slipped into the driver's seat and lined up against competitors for the very first time.
"But she drove that race with no problem, and went on to win her first round," Gabe Miles said.
By the 2018 racing season, Danika was driving a new car that allowed her to race on a more level playing field, her dad said.
By 2019, her car had snagged a major sponsor, ES Foods, a school food supplier. She flew to New York to sign the contract and, at 11, became the company's spokesperson and face of its marketing campaign.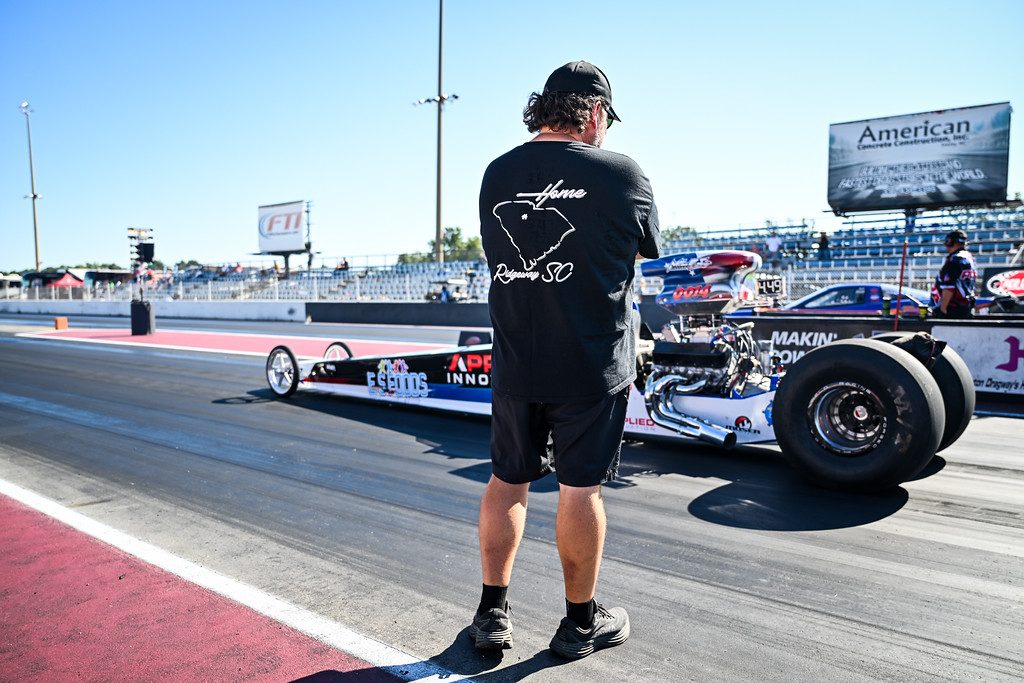 By the age of 12, Danika had wrapped up her second full year of racing with an 8th place finish in the Top Jr. Dragster division of the PDRA World Finals of the junior racing season.
Racing has taken her up and down the East Coast including Ohio and Maryland. Because of her extensive schedule, Danika is home schooled.
Her races now are accompanied by a 4-5 member pit crew and a driver for the 40-foot hauler, an attention-getter that bears flashy photos of Danika.
By age 13, Danika had qualified for every race she'd entered and graduated into the PDRA Pro Jr. Dragster division.
It was Gabe Miles' early racing days that inspired Danika to want to race. As Danika succeeded on the track, her dad dropped back to concentrate on her racing career. Now, he is joining his daughter's team and they frequently compete at the same tracks but in different divisions.
Last weekend at Darlington, Gabe competed in the top Dragster division and qualified for eliminations.
While Danika's new car runs at about 112 miles per hour in 5.98 seconds, Gabe's car runs at about 160 miles per hour in 4.40 seconds.
The duo races about eight times a year. Their next race will be at GALOT Motorsports Park on Oct. 5 – 7, Dunn-Benson, NC.
Miles Custom Racing is a hands-on family affair. Everyone takes part in making the team run smoothly, from dad and daughter buckling each other in before the race to pushing their cars onto the track.
Asked what's next in her career, Danika smiled and pointed to Gabe's bigger car.
"That one," she said.
Gabe and Danika