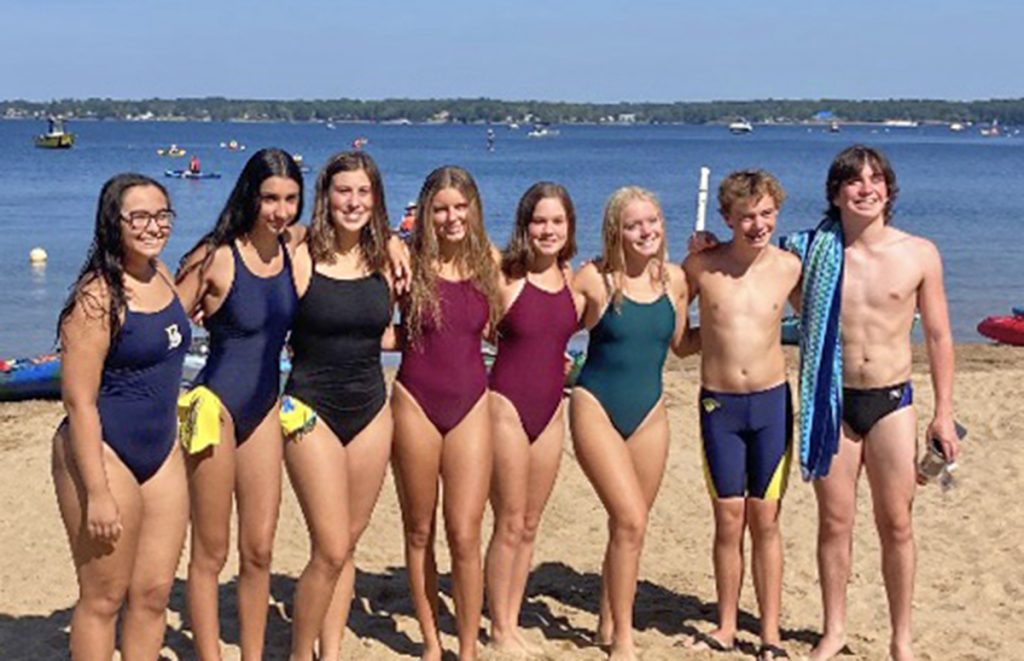 On Saturday, Sept. 16, several Bengal swimmers participated in the 25th annual Lake Murray Dam Swim in Lexington, a two-mile, open-water swim that starts on the Irmo side of the lake and ends on the Lexington side.
This swim was started 25 years ago by Lexington High School swimmers in memory of a child who was killed by a drunk boater on Lake Murray. Over the years, the dam swim has raised awareness about this issue. Many local high school teams participated.
Bengal swimmers who participated this year were: Ayla Palmer, Carter Peterson, Gunner Norene, Claire Whitney, Abby Sanders, Kaysun Lewis, Eva Tojar, and Bengal swim alumnae Emma Sauls.