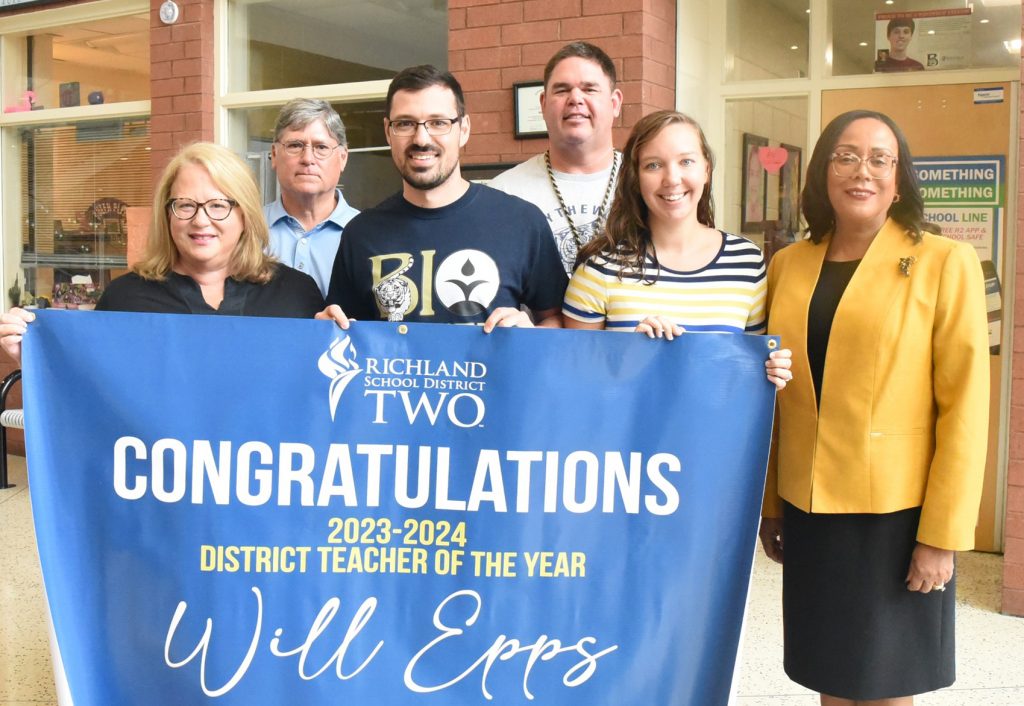 BLYTHEWOOD – The 2023-2024 District Teacher of the Year for Richland School District Two is Will Epps, a Science teacher at Blythewood High School. Superintendent Dr. Kim Moore and other district leaders made the surprise announcement on Sept. 13 at Blythewood High as members of the school band played the "Eye of the Tiger" by American rock group Survivor.
Epps designed the Bengal Biodiesel program, an industrial experience in which students transform used cooking oil into biodiesel, a renewable alternative to diesel fuel. The students use it to fuel the school tractor and hope in the future to fuel the district's school bus fleet. Initially, the Bengal Biodiesel Lab produced one liter a week of biodiesel and now students are producing up to 150 gallons a week.
"We need to invest our time and energy in our students, and I think they respond when we do so," Epps said. "When we trust our youth and bring them in to help solve problems and experience real-time, real-world experiences now, they will be better equipped to do so in the future."
Epps will represent Richland Two as he competes for South Carolina Teacher of the Year.