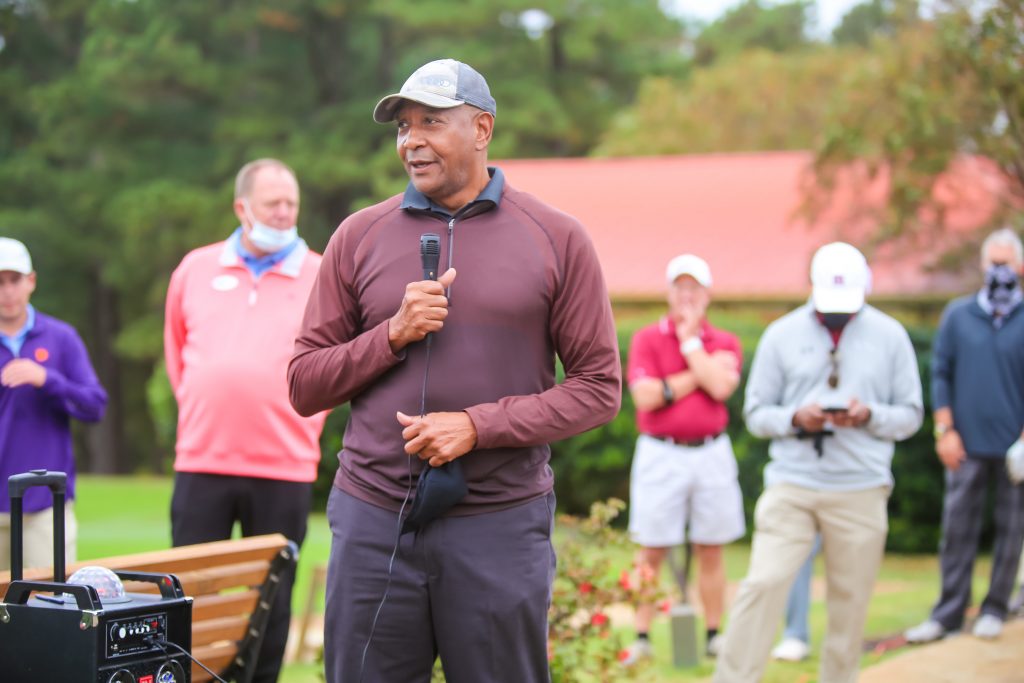 BLYTHEWOOD – Basketball Hall-of-Famer Alex English is bringing a crowd of sports and other celebrities to Blythewood Oct. 29-30 for the third annual celebrity golf tournament at Cobblestone Park Golf Club.
Money raised by the event will benefit the Let's Share Foundation and Family Promise of the Midlands, which assists local homeless families and helps them get back on their feet.
"We're doing a meet and greet on the 29th at the Hampton Inn on Killian Road for our celebrities and people participating, so we're looking forward to having people out," says English, who lives in Blythewood and knows a lot of the sports stars personally.
"We've got a lot of local celebrities, but we've got a lot of national celebrities participating as well."
After the meet-and-greet event on Oct. 29, the golf tournament will be held Oct. 30. The celebrities are expected to include several basketball and football hall-of-famers, University of South Carolina athletes, and other local celebrities.
Among those expected to be in attendance: basketball hall-of-famers Charlie Scott, Dan Issel, Ralph Sampson, and Robert Dandridge; 1970s basketball great Walter Davis; baseball all-star and professional football player Brian Jordan; pro basketball player and coach T.R. Dunn; football great and 1980s track star Willie Gault; football hall-of-famer George Rogers; retired NFL player Corey Miller; 1970s South Carolina and pro football players Angelo King and Henry Laws; and musician Mark Bryan of Hootie and the Blowfish fame.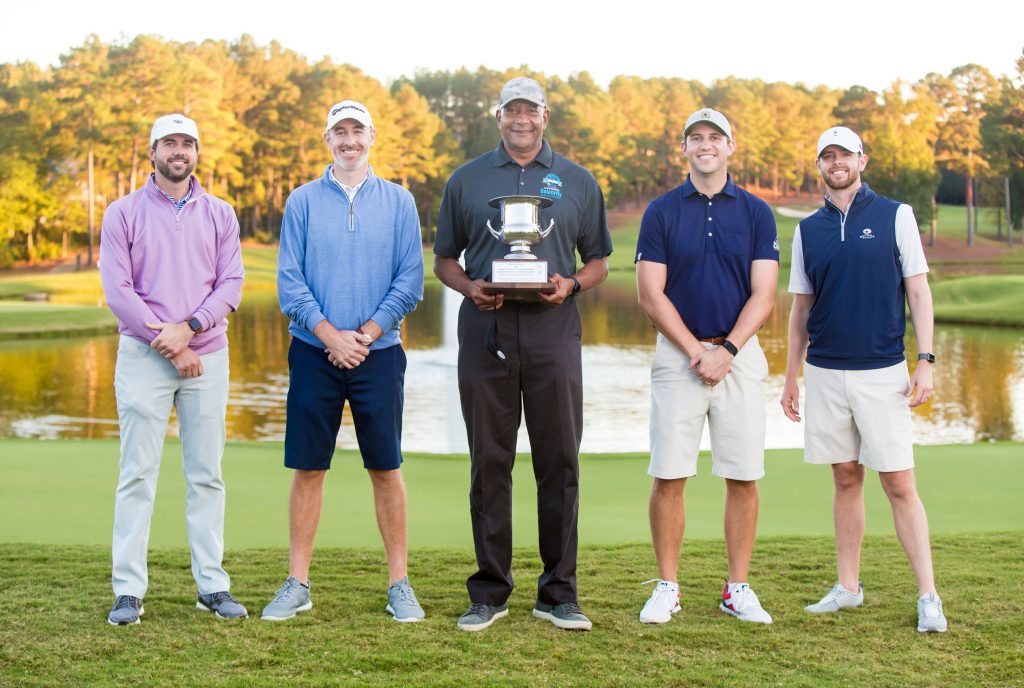 A full list of those expected can be found on the event website at letssharecelebritygolf.com. The site also has details about participating in the event as a sponsor or tournament participant. The cost to participate in the tournament is $750 for a foursome, $375 for a twosome, or $190 for an individual.
English is also a celebrity himself. A prolific basketball scorer in the 1980s, he played at the University of South Carolina before he joined the Denver Nuggets, where according to the Basketball Hall of Fame, he was the first player in NBA history to score 2,000 points in eight straight seasons.
In its first year, he says, the celebrity golf tournament raised over $40,000 to help Family Promise, and last year it doubled that to $80,000. He's hopeful that it will bring in even more for the charity in its third year.
English says the Let's Share Foundation, which is partnering with Family Promise on this event, is the one he founded some two decades ago that has, in past years, provided scholarships to young artists, put on an African American arts festival, and supported other arts-focused events in the community.
In addition to hosting the golf tournament, which is now in its third year, English says his now reestablished foundation is also getting involved in other efforts in the community to help the disadvantaged, support the arts and entertainment, and offer a youth basketball camp.
"I used to do a basketball camp when I played years ago in Newberry, S.C., and I had the top high school coaches from this area participating," he says, "and they did such a tremendous job of running that camp that even to this day I have grown people coming back to me talking about the camp and mentioning that they went and… they would like to send their children."
He will also ask businesses to sponsor attendance for underprivileged kids who might not otherwise have the opportunity to attend such a camp.
English says his motivation to help people in his hometown and the surrounding area stems from his own life experience. He faced challenges in his own early life and wants to help kids like him to have opportunities that help them achieve their dreams in life.
"I come from a family of 13 kids, downtown Columbia in a three-room house, reared by my grandmother, and I know what it's like to be wanting and not able to get, like wanting to go to camp and not being able to afford it or wanting a meal seven days a week," he says.
"I've always gone out and made it for myself… so the foundation is hoping to make it easier for families and young people as they move through life."
He also has some words of wisdom for the youth of today: First off, be humble and do things to help others. Next, prepare well to achieve your dreams and be determined not to let anything stop you from pursuing your career goals. Also, consider the opportunities available in STEM science, technology, engineering, and math) fields.
Many years ago, he says, he was told that he was too skinny, too weak, and too unprepared to be a professional basketball player – but his actions over time proved them wrong.
Now the basketball Hall-of-Famer says he's looking forward to seeing a great crowd at the golf tournament later this month to help Family Promise – and wants everyone to keep an eye out for future events.
"We will continually be doing things to enlighten people's lives, raise people's spirits, and donate money to help their lives become more livable," he says.