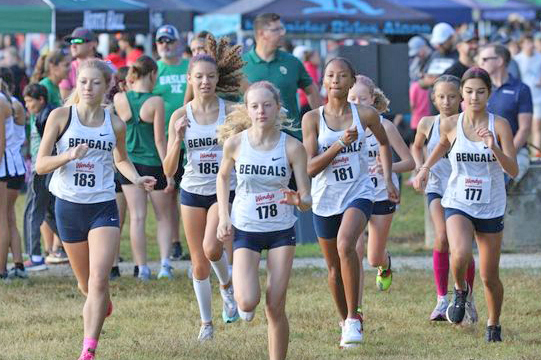 CHARLOTTE – Blythewood dipped into tough competition on Saturday in at the Wendy's Invitational in Charlotte.
The Bengal boys finished second place out of 28 teams in their division with 87 points, just two behind Reagan High School's first place finish with 85 points.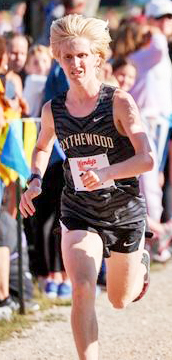 Jacob Powell led the way with a 16:19.77 finish for third place out of 202 runners. Tate Shore of Reagan finished first at 15:57.69; Earlon Baker from Bluffton came in second with a 16:09.41 finish.
Spencer Shealy finished in seventh place overall with a 16:38.43 time. Graysen Manning clocked 16:50.88 for 16th place, and Eureka Washington's 17:21.34 finish put him in 32nd place. Dillian Boyer followed on his heels in 33rd place with a 17:21.78 finish.
Blythewood's girls' team finished in ninth place out of 25 teams. Anna Kelly had the top Bengal time at 20:06.89. She finished 14th out of 182 runners. Kaitlyn McFadden was the second finisher for Blythewood with a time of 21:16.16 for 44th place. Jurnee Warren had a 21:45.04 time for 62nd place, and Judeah Warren had a season-fastest 21:55.54 finish for 65th place. Paige Kelly was Blythewood's fifth finisher in 71st place with a 22:13.57 time.
Blythewood hosted their second home meet of the season on Wednesday, but results were not available before The Voice's press deadline. Andrew Jackson, Lower Richland, Orangeburg Preparatory, Ridge View and Rock Hill participated in Wednesday's meet.
The Bengals will run in the Bob Jenkins Coaches Classic on Saturday, then dual with Spring Valley on Oct. 18 before competing in the Region 3-5A Championship on Oct. 25.