Mayoral Candidates: Bryan Franklin and Sloan Griffin, III
Bryan Franklin: Hi. I'm Bryan Franklin, Mayor of Blythewood. I'm asking for your vote for re-election on November 7th because we're not done.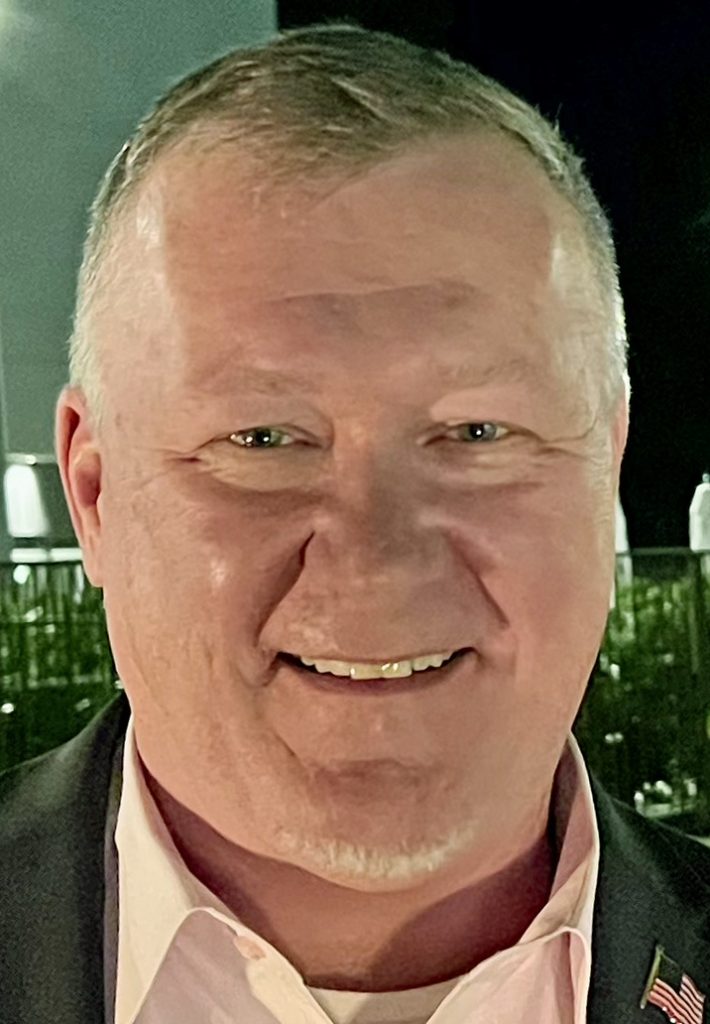 Background & Experience. I grew up in Blythewood when our population was 370 – now it's over 5,000! I attended RCSD2 schools, graduated the from Citadel, served as an Army Officer for 25 years including three combat tours, and I now serve as a Director of Logistics for the Army on Fort Jackson. In addition to two Masters' Degrees, I recently earned a PhD in Organizational Leadership from Columbia International University. I'm married to my wife Dusty, and we have eight children. Over the last decade, I've served as a Little League Coach, Cub Scout Leader, school volunteer, two years as Chairman of the Blythewood Planning Commission, two years on Town Council, and I have been Mayor since 2019, and we're not done.
Accomplishments as Mayor. Under my leadership as Mayor, we restructured our town finances to add, support and improve many community events, including multiple Black History Month Celebrations, a two-day Ribfest Competition, Movies in the Park, a larger Farmers' Market venue, a new Juneteenth Festival, two professional Rodeos, an expanded Independence Day "Rocking Red, White and Blue" Concert and Fireworks Celebration, a Purple Heart Day Observance for our Wounded Warriors, a two-day Octoberfest with Volksmarch, an expanded Veterans' Day Observance, and we increased the size and lengthened the route for our annual Christmas Parade. We doubled the size of our Children's Playground in Doko Park and added artificial turf, a shade sail, and a zipline for our youth. We strengthened public safety by adding modern security cameras throughout the park, more Sheriff's Patrols in town, and installed automatic gates and perimeter fencing to deter trespassers and vandals after dark. Even after all those additions and improvements, we now enjoy the greatest credit rating we've ever had, and we're not done.
Goals if Re-elected. If you re-elect me as your Mayor on November 7th, I will:
Develop the 40+ acres of property between Sandfield and Langford Roads and north of McLean Road that we purchased for public use to provide more recreational and outdoor opportunities for our children and our families while preserving that green space for generations. This purchase is the largest expansion of publicly owned property in the history of Blythewood and prevented hundreds of apartments from coming to the town center, but we're not done.
As a result of executing the largest annexation of land into the town since our founding, we will welcome Scout Motors in a neighborly yet responsible way, ultimately providing 4,000 new high-paying jobs for our citizens.
Finally, we will continue our road improvements by widening streets in the town center while adding a new Interstate 77 interchange for the town. This will make our commutes faster and help relieve our traffic congestion problem, but we're not done.
Why I'm running for re-election.
After 25 years as an Army Veteran, I've continued to serve the public at my hometown level. I believe in giving back for all the blessings I have received. I want to continue to use the leadership skills I acquired as a military leader to help my community thrive during these times of rapid growth, uncertain turmoil and economic disparity by promoting neighborly communication, fellowship opportunities and community involvement. We must come together now, at a local level, to promote opportunity and ensure our community takes care of the least of us so that we all thrive as one Blythewood. I have spent the past four years as your Mayor forging this vision, and I ask you to reelect me once more to continue it. Working together is the most efficient way to achieve amazing results for our citizens here in Blythewood and the midlands of SC. My motto is: Resisting change is common, but preparing for change is common sense.
Closing. I'm asking you to help me finish these visionary goals over the next four years. Please contribute to our cause, and come out to vote for me – Re-elect Bryan Franklin for Mayor on November 7th because we're not done.
For more information or to contribute, go to www.re-electMayorFranklin.com. Thank you and God Bless.
---
Sloan J. Griffin, III: Hello, my name is Sloan J. Griffin III, and I'm seeking your support and vote for the Mayor of the Town of Blythewood. My family, consisting of my wife Tennille, my son Tristin, and my Pomeranian Rosco and I, are residents of Cobblestone Park. My professional career began in public service as a firefighter in June of 2005, and I earned a Bachelor of Science degree in Fire and Emergency Management from Kaplan University, where I graduated Magna Cum Laude. Fairfield County employs me as the Deputy Director of Emergency Management / 911. In addition to my full-time duties, I serve our great country during disaster as a Reservist for the Federal Emergency Management Agency (FEMA) under the Department of Homeland Security, overseeing recovery operations.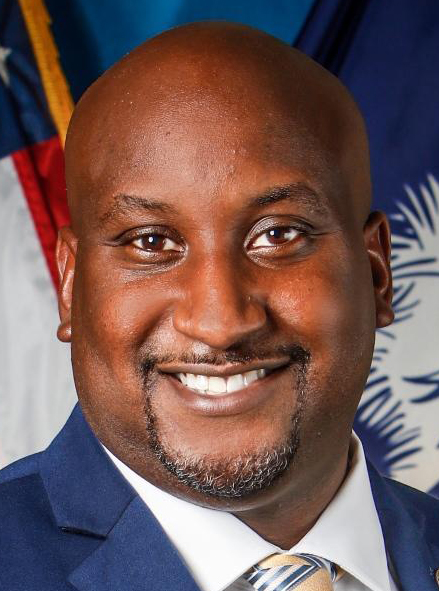 If I am elected your next Mayor, it's time to end hiding behind attorneys, and it's time to get this Town on track for the future. I'm running to put control of your government back in your hands and out of the hands of special interest groups. We should adequately inform you of things happening that will or may affect you and your families. I also believe in listening and acting on your thoughts. This brings me to the topic of transparency; politicians often talk about having open transparency and never deliver. My transparency policy on day one will allow for a no-notice request to review all books at no cost to you daily. Most importantly, you'll continue to get my reputation for serving and not acting on personal interest.
Below are just a few accomplishments from my office since 2020:
Led and coordinated the installation of the Red Light at Blythewood Road and Syrup Mill Road.
I Successfully engaged State Representative Garvin's office for an additional 750,000 to meet the infrastructure needs of Doko Meadows Park. (This money provided 90% of all upgrades everyone has seen in the past two years and more to come).
Led the creation of broadcasting all monthly meetings live via YouTube Live.
Established the Towns relationship with Richland County Roads Department that now provides Town officials with written updates on all penny tax projects within the Town.
Engaged Blythewood citizens by polling the tough questions to measure community support.
Led the creation of the Traditional Recreation Open Space (TROS) Zoning District.
Reestablished the Town's relationship with Richland County Park and Recreation Commission with a fine-tuned focus on the growing needs of a modern sports complex in Blythewood.
Reestablished the Town's relationships with Richland County Council and State House leaders.
Established Blythewood's relationship with U.S. Senators Tim Scott and Lindsey Graham to support the Town's growing infrastructure needs.
Council's Appointee to the Central Midlands Council of Governments.
Secured new intergovernmental agreements with the Columbia Fire Department.
Securing the first written intergovernmental agreement with Richland County Sheriff's Department.
Created the Blythewood COVID-19 Taskforce.
Provided over 50,000 masks to residents and businesses in support of COVID-19 relief.
Provided over 1000 gallons of hand sanitizer to residents and businesses supporting COVID-19 efforts.
Hundreds of hours of assistance for Blythewood citizens by providing direct answers and results to their issues or questions.
My priorities for serving as your next Mayor are as follows:
PUBLIC SAFETY IMPROVEMENTS
ENVIRONMENTAL PROTECTION
ARTS & CULTURE
SMART GROWTH & JOBS CREATION
TRANSPARENCY (No Red Tape Every day is Open Book Day)
As your next Mayor, we will build a better, brighter Blythewood that listens and delivers. Together, we will make Blythewood a much safer and environmentally friendly place that celebrates our history of arts and culture. We›ll also provide a local government that responds to your needs as a government should. Blythewood residents, I›ve shown you that not only do I listen, but I get results. I don›t speak with empty promises and platitudes, which motivates me to serve you all with unwavering commitment every day on Blythewood Town Council. If you desire change, please support me with your vote to serve as Mayor on November 7, 2023.
---
Town Council Candidates: Eddie Baughman, Donald Brock, Andrea Fripp and Tricia Hovis
Eddie Baughman: Eddie Baughman was born in Dentsville, SC and has spent most of his life in Blythewood, SC. A graduate of Spring Valley High School, Eddie went on to serve with the United States Navy. Upon completion of his service in the Navy, he became a firefighter with the Columbia Fire Department working his way to Battalion Chief. He has been married for 39 years to his beautiful wife, Donna. They have one son, Paul and daughter-in-law Charlotte and daughter Jennifer. They have five beautiful grandchildren, Ella, Scot, Ella Rae, Liam and Harper. Eddie and Donna are both retired and are lucky to be involved in their grandchildren's lives.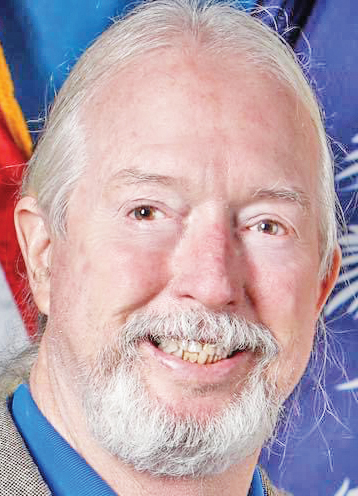 Since first being elected as councilman in 2014, Eddie has continuously engaged with residents of the Town to encourage them to communicate with him and with each other because consistent communication among citizens strengthens the town.
In addition to representing Blythewood on Town Council, Eddie serves on the following committees, advisory boards, and commissions:
Mayor Pro Tempore for 6 years
Community Impact Fund
Doko Meadows Park Foundation
He is running once again to continue to serve the residents of Blythewood. By working closely with Richland County officials, SCDOT and the penny tax to accomplish the street scape projects. By adding sustainable walking and biking paths to make the town center pedestrian friendly. Supporting small businesses that create a family friendly community. It has been his honor and privilege for these past 10 years.
---
Donald Brock:
Hello Blythewood residents,
I am happy to be running for a second term on the Blythewood Town Council. It has been my honor to serve the past four years as a town councilman and if re-elected, I will continue to serve with integrity and true transparency for the next four years.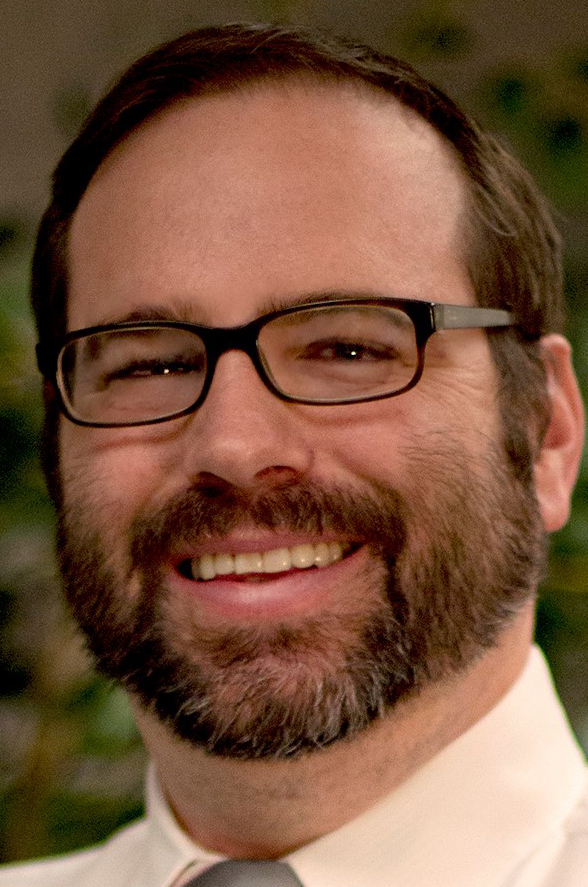 As a resident of the Oakhurst neighborhood, my children and I have truly grown to love Blythewood since we moved here in 2016. When asked why I initially decided to serve, I always come back to the same answer: I want to have a positive influence in the town where my children are growing up.
Over the past 18 years, I have worked in finance for the State of South Carolina, with the last 15 years at the Public Employee Benefit Authority, or PEBA. At PEBA, I am responsible for overseeing hundreds of professionally managed accounts, whose values stretch into the billions of dollars.
I hold a Bachelor's degree in Finance and a Masters of Accountancy from the University of South Carolina. This, coupled with my nearly 20 years in professional finance is an important and beneficial qualification for serving the Town.
I hope to continue my journey on town council because I want to finish what I started. From day one on this board, I have preached fiscal responsibility. While this government has made some positive strides in that direction, the work is far from over. It is my goal to continue pushing for financial reform within the town government's budget. Blythewood can never have nice things if it doesn't break free from the financial drain of special interest groups. This council must curb unnecessary spending and the outlandish gifting of dollars to friends.
Furthermore, some in this town government lack transparency, especially when it comes to your dollars. Over the past two years, I have fought, with some success, to curb the outlandish spending, or "writing checks to our friends," and will continue to do so. The Town's monies are actually the resident's monies and they deserve to know where that money is being appropriated. Right now, a select few in our government are keeping the residents in the dark about how hundreds of thousands of its dollars are being spent.
Prior to my election in 2019, I served nearly three years on the Planning Commission, with the last two years as chairman.
As a member of council, I want our residents to have regular and truthful updates from Town Hall. We can all do better, and I seek to ensure that our residents are made aware of the issues our Town currently faces.
If you want a candidate who promotes true transparency, vote for me (I have nothing to hide). If you want a candidate who is pro-business, vote for me. If you want a candidate who looks out for our residents needs, vote for me. If you want a candidate that practices the fiscal responsibility this town desperately needs, then vote for me.
This election is arguably the most important election in recent memory. There are important issues ahead. We, as a town, are looking down the barrel of as much as $1million in legal expenses. With the development of Scout Motors and the impact this will certainly have on our community for decades to come, it's imperative to have representatives who understand the changes and who can steer the town down a prosperous path. I humbly ask for your support and for your vote on Nov. 7, so that I can continue to work toward this important goal.
---
Andrea Fripp: I have the managerial experience, the business acumen, and the financial background to be a tremendous asset to this community. I am ready to serve and poised to lead.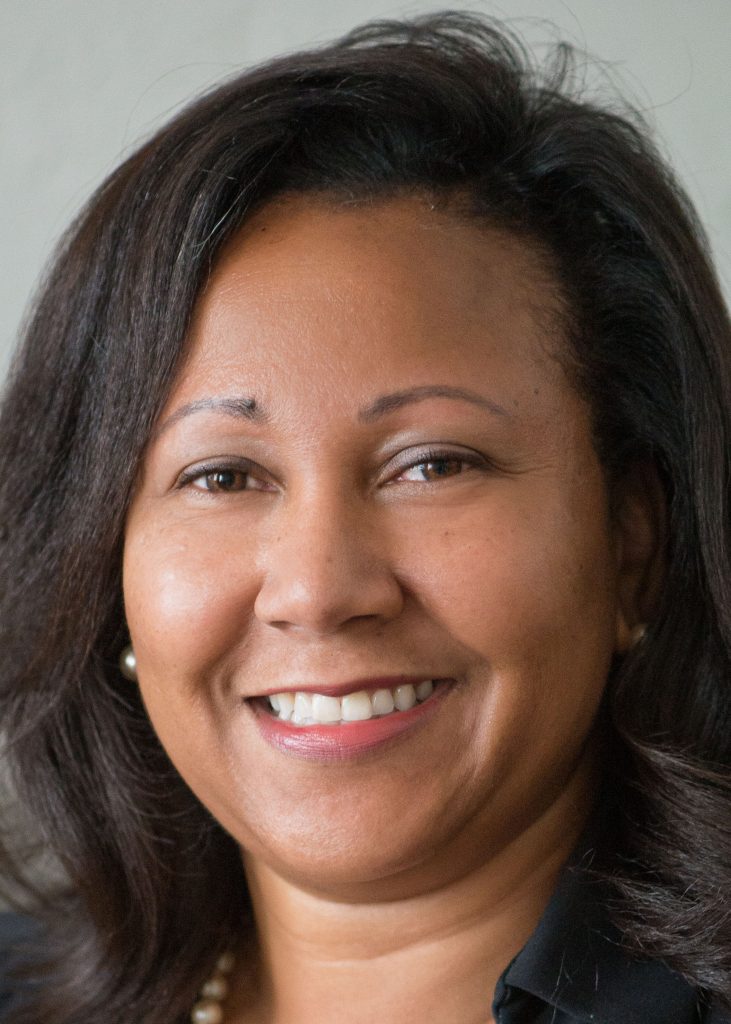 Greetings! I'm Andrea Fripp, and I'm running for Blythewood Town Council. I am a 52-year-old Charleston native who grew up in a loving military family. My father was a retired Air Force veteran, and my mother was a homemaker. I am the youngest of ten children.
Growing up in a large military family sparked my love and appreciation for family and travel. Travel has allowed me to see various parts of the world, learning, living, adjusting, and embracing different people, families, and communities. I have lived in Blythewood for the past six years and in the Columbia area for nearly 27 years.
I have over 25 years of professional experience in government and the private sector, mainly in banking and finance. Currently, I am employed as a mortgage loan officer with Movement Mortgage. Prior to mortgage lending, I served as the Chief Financial Officer (CFO) for the Richland County Recreation
Commission (RCRC), managing a $15 million budget and a $50 million bond referendum. A longtime volunteer Guardian ad Litem, I have advocated for abused and neglected children in Richland County for almost 20 years. Additionally, I have served on numerous boards and have a history of volunteering and community service. I enjoy spending time with my family, friends, two dogs (Franklin and Zuri), and riding my three-wheeler!
I am running for Blythewood Town Council because the residents of Blythewood deserve a transparent council that communicates with the entire community. Our community is growing, and it is diverse. Blythewood needs a council that is more reflective of the town's residents and represents the many voices of the community. I have been fighting for those without a voice for the past 20 years. I am new to politics but not to government or advocacy. I want to encourage smart growth and development that considers infrastructure, zoning, and planned growth to maintain the quality of life we currently enjoy in Blythewood. There is a big development coming into our area. The current concerns of the residents, such as the overall impact on traffic, on our schools, the environment, and overcrowding in general, need to be addressed, and a path forward needs to be created.
Blythewood is my home. I, too, enjoy the small-town feel and the community we all take pride in. I have the same concerns as many of you I have had the pleasure of meeting and talking to over the past few months. I feel the uncertainty of change and wonder how it will affect me and my neighbors. And, as a mortgage lender, I know firsthand how important homeownership and the value of property is to most people. I want to work with our leadership to ensure that the growth we are experiencing in
Blythewood is a planned, positive experience that enhances our daily lives.
I believe the council should be accountable to the people they serve, but the residents must be engaged and informed. I hope to inspire civic engagement, so residents participate more and feel heard and respected. If we want to improve our communities, we must begin with local elections… because local elections do matter!
I am asking for your vote on Tuesday, November 7, 2023. I am willing to work for all residents. We may not always agree on the issues or solutions, but we should all agree to work together toward a better community.
To learn more about me and my campaign, I encourage you to visit: www.frippforblythewood.comor contact me at [email protected].
---
Tricia Hovis: I am a native of Virginia. I was raised in a military (United States Air Force) family. I have lived in many different states but consider South Carolina my home. And I married a member of the Air Force and am proud to have a strong connection to the military.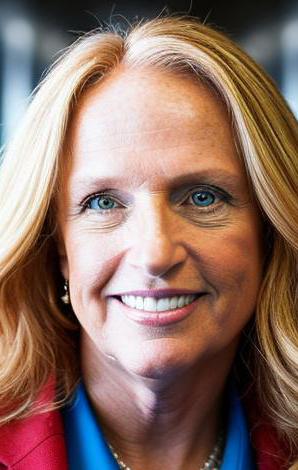 After my husband, Roger Hovis, retired from the Air Force, we moved from Georgia to Blythewood where we have lived for over 15 years. Roger is a former Blythewood Town Council member and Richland County Sheriff's Deputy. We have a daughter who attends the University of South Carolina as a biology major.
I enjoy staying fit and incorporate exercise into my schedule every day. I have a wonderful yoga teacher in Blythewood who has taught me to have gratitude for every breath I take. I love swimming, gardening and walking. We have dogs, cats, a horse, and my husband and daughter will insist we keep whatever animal makes its way into our yard.
I hold a Master's degree in Public Administration and a Master's degree in Criminal Justice. I have a graduate certificate in Gerontology from the University of South Carolina. I have a special interest in elder abuse, specifically financial fraud. I began my career in investment banking, switched to law enforcement, and landed in higher education. I have been a parole officer, a Sheriff's deputy, and for the past 15 years, I have worked in higher education.
I have a demonstrated record of success in leadership. In higher education, I am a department chair, a faculty member, a student advisor, a mentor, and a lifelong learner. I was this year's recipient of the
President's Award for Teaching Excellence in which community service is one of the criteria.
In my role as the Department Chair of the Criminal Justice program at York Technical College, I have the privilege of working with a variety of students from diverse backgrounds. Each student has the ability to be successful and it is my job to meet them where ever they are on their journey. I can relate any of the skills I have mastered in this position to the responsibility of serving as a member of town council. I can meet deadlines, deliver the job outcomes through a pandemic, learn from students who have cultural backgrounds and life experiences that differ from my own, adapt to changes in technology, manage a budget in accordance with state guidelines, and maintain positive relationships with community partners.
I am running because I have the life experience and education to make progress through consensus.
When I heard a current council member accuse a local volunteer of a celebrated organization of trying to "siphon" funds from the Town, I was stunned. If I never hear a comment like that again, it will be too soon.
I hope to accomplish an improved system to hear the concerns of the community. I think we can do a better job of providing a forum for citizens to voice their concerns. There are many folks who are interested in local government actions but either don't have time to attend meetings, don't know about meetings, or are disillusioned by actions, or inactions, of our Town Council.
I think local government can do a better job of earning the respect of citizens, business owners, and county and state government officials. I would advocate for Town Council to define, agree upon, and commit to a clear mission, clarify the intended outcomes of agenda items, improve citizen outreach efforts (meeting notifications, deadlines, etc.), and provide feedback on community inquiries.
I don't think the town of Blythewood should be held as the last entity to be included in economic development decisions made by county and state government. I think we can handle the truth and transparency. I think we are entirely capable of doing the work that needs to be done while maintaining the respect of our constituents and community stakeholders. And I think, above all, that we should focus on preserving or improving the quality of life for all those who call Blythewood home.