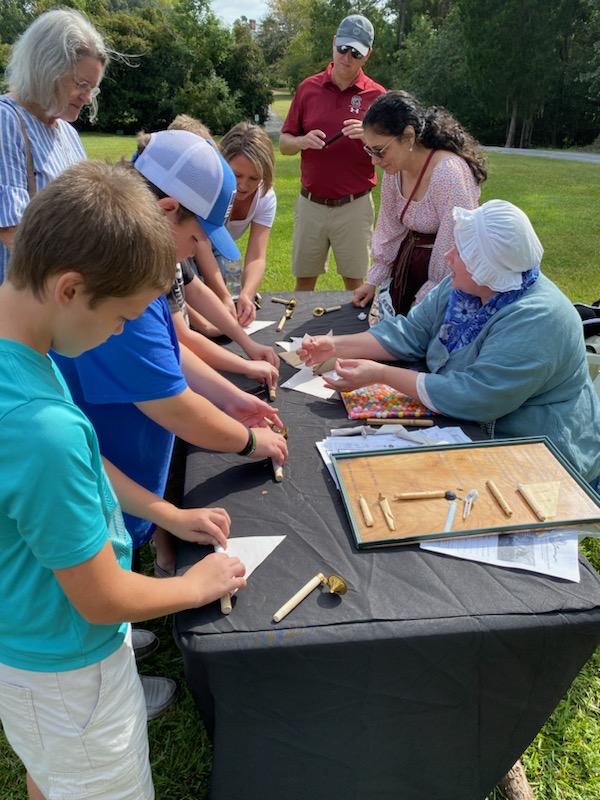 WINNSBORO – Join Winnsboro's SC Historical Society and the Fairfield County Museum for a celebration of Winnsboro's patriots of the American Revolution on Sat. Oct. 28
The day-long event will include at a grave marking ceremony at 10 a.m. off Hwy 34, 1.5 miles west of Winnsboro, and a re-enactment of an American Revolution encampment – complete with canon fire – behind the Fairfield County Museum that same day at 2 p.m.
The event will be a colorful, educational event for the whole family. Kids will get to help make bullets for the muskets fired by the costumed re-enactors. 
The grave-markings ceremony honoring four Winnsboro patriots of the American Revolutionary War will be held in a cemetery on property west of Winnsboro. Directions: Take Hwy 34 from Winnsboro for 1.5 miles; turn left on Pine Top Road, a seldom traveled dirt road. Directional signs will be posted leading to the 300-year-old cemetery.
Location of the live American Revolution re-enactment will be behind the Fairfield County Museum, 231 S. Congress Street in Winnsboro.
For information, call 803-727-5908 or email [email protected].