FAIRFIELD – Dillon Pullen, 22, has been named Interim President of the Fairfield Chamber of Commerce, a role he's been prepping for since he was 15. That's when he won an internship to work after school at the Chamber for then-Chamber President Terry Vickers.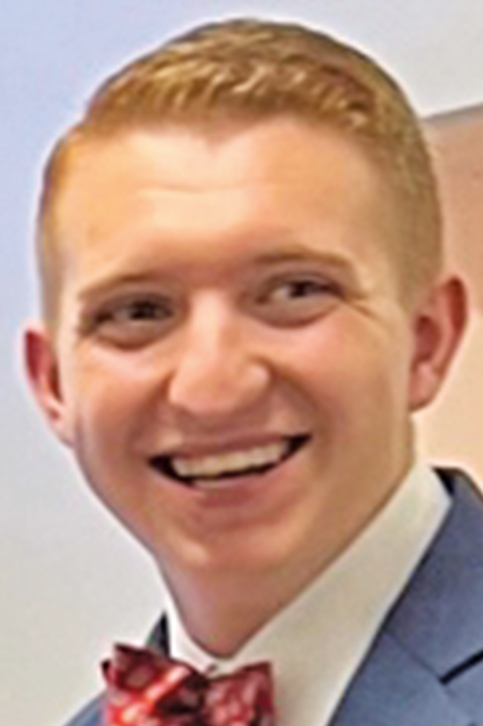 "I hired him to pretty much make flyers, fold brochures and comment on social media," Vickers said. "But he was so smart, hardworking and dependable that I could see he was capable of much more than we had planned for him.
"He could handle just about any task we threw at him, and he did it well. He just immersed himself into whatever work he was doing," Vickers said. "He was very capable of working independently at that young age."
By the time he graduated from high school, Pullen was helping to organize programs, events, and other higher level chamber work.
"He had wonderful understanding of the Chamber, its purpose and he was clearly my right hand and very pleasant to work with," Vickers said.
Five years ago, when Gene Stephens came on board to replace Vickers, who was retiring, Pullen was already an integral part of the chamber. Also a devout Christian, he became an ordained minister during this time and stepped away to work with his church for a couple of years.
When he returned to work with the chamber, he took a more active role than before. He planned and emceed the 2021 Chamber annual meeting at the Farm and wrote all the speeches. He was as at home on the stage presenting awards and making speeches.
Earlier this year, he was elected chairman of the Chamber board of directors.
In July, he helped plan and emcee the Chamber's annual meeting at the newly refurbished Armory building where Gov. McMaster was the guest speaker.
So, it was no surprise that, when Stephens announced he was leaving, the Chamber board unanimously elected Pullen as their interim leader for the coming year.
"We were so excited to make that announcement," said Charlene Herring, a former Chamber Chair who was re-elected to that role as Pullen took on the Chamber presidency. "We're looking forward to Dillon's leadership."
"It came as a complete surprise to me," Pullen said when he was elected to serve as the Chamber's interim president. "I am honored," he said. "I consider my strengths to be that I'm hardworking and dedicated to the Chamber. My family has been here for generations, and I have a drive to improve the quality of life for all of us here in Fairfield," Pullen said.
Beyond his Interim role, Pullen has his eye on the prize – the presidency when the board votes next year to hire a permanent leader.
But, for now, Pullen said he has immediate plans.
"I see myself and the chamber working with the city as it has already begun the work towards revitalizing and further developing our downtown area and bringing in more small businesses. I want to expand our Chamber's opportunities as well as the benefits for our members," Pullen said. "I also want to enhance our tourism opportunities and our community events.
"I want Winnsboro and Fairfield County to be the best they can be," he said, "and I want to be part of making that happen."