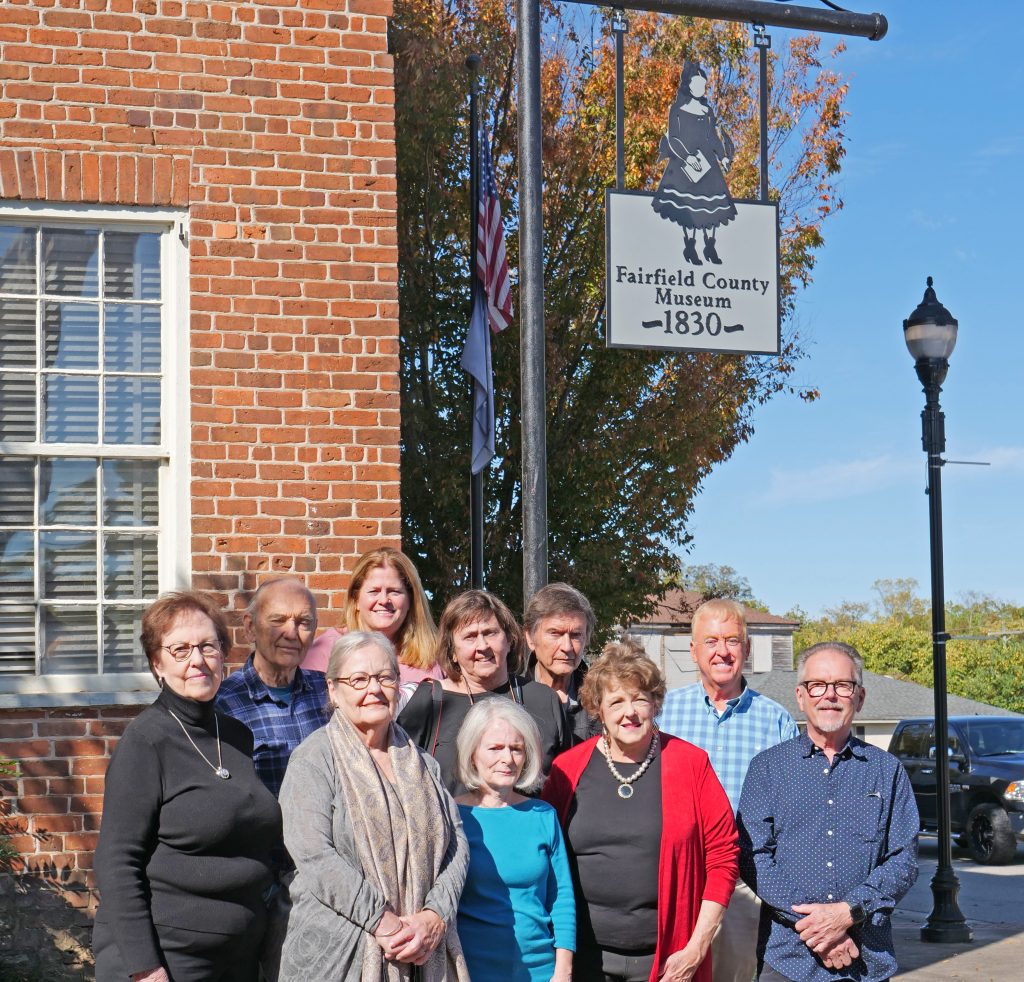 WINNSBORO – "The sign was an idea I had for a long time," said the Fairfield County Museum's Director Pelham Lyles. "Then Winnsboro Town Manager Jason Taylor, who was then the County Administrator, urged me to go ahead and hire a graphics company. So I did. The result is fabulous and so fitting for the building and what's inside. I think everyone will love it.
"The little school girl on the sign represents the boarding students who studied with Catharine and George Ladd in 1848-1860 in this building that is now the museum," Lyles explained. "She holds a feather pen in one hand and a square writing slate in the other."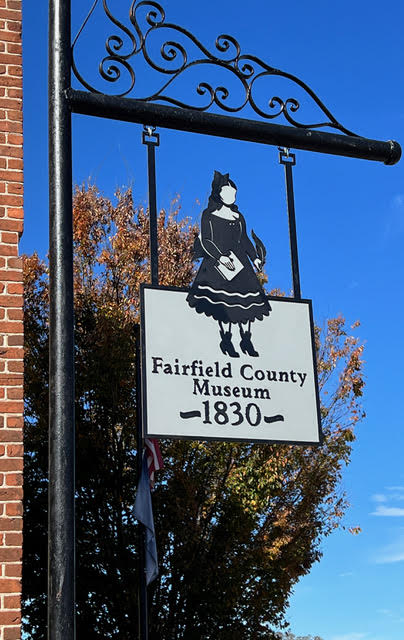 Lyles said the intervention of the pandemic years and some personal issues slowed the process of getting the sign designed, built and hung.
David Hunt of David Hunt Creative Studios in Columbia created the general overall design after Lyles explained what she envisioned. Hunt hired an aluminum sign company to do the final work.
Joe Wilkes of Winnsboro constructed the ironwork sign with an artistic scroll at the top.
County maintenance workers Tim Marthers and KaDarrell Adams along with Jonathan Burroughs hand dug the 30-inch hole and placed the pole. William Medlin and the Town crew brought the truck over to hoist the sign on to the pole.
"It took a village," Lyles said with a smile, looking up at the sign. "It turned out really nice."
The sign was funded through the Museum's county budget.