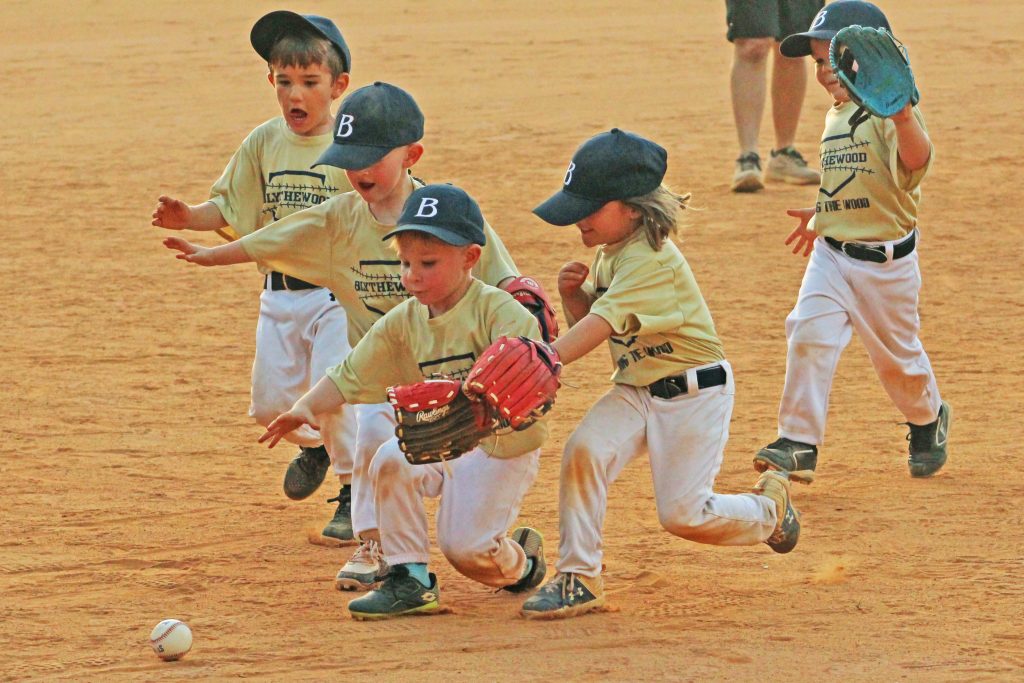 BLYTHEWOOD – Blythewood Youth Baseball and Softball League's Fall season is well-underway. On any given weeknight, you can find Blythewood's youngest baseballers battling it out at Blythewood Park.
For an added level of entertainment, if you catch a Wee Ball game, you may also see pirouettes, lessons on how to make a dirt angel, or even some players battling their own teammates for the ball.
The League's season ends in mid-October.