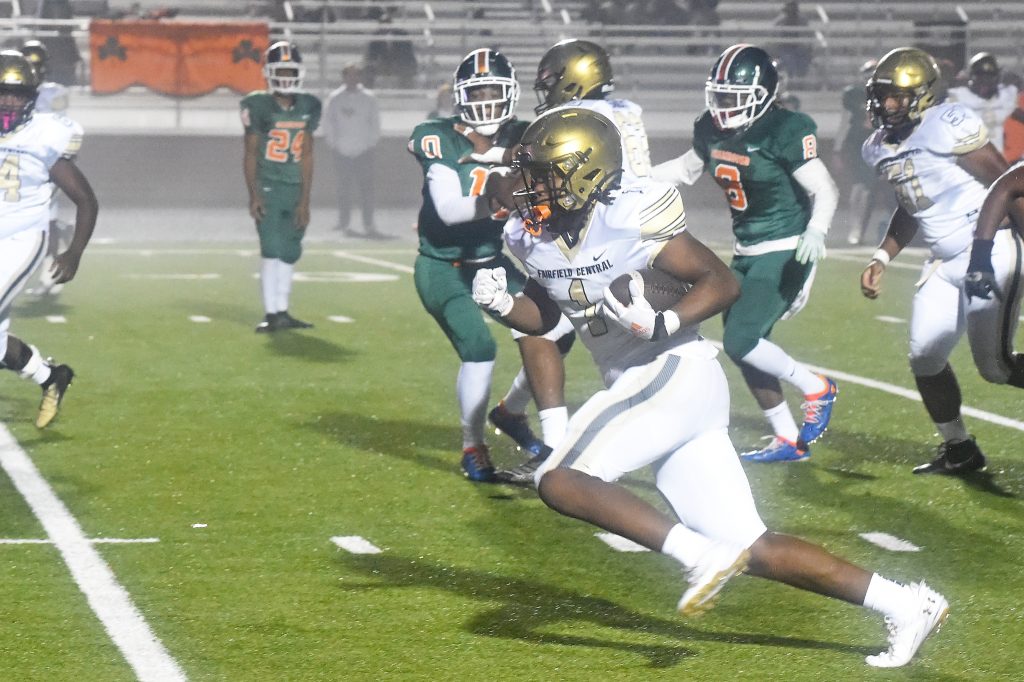 COLUMBIA – Fairfield Central had another dominating performance last Friday as shut out Eau Claire en route to a 60-0 win.
The blowout win over the Shamrocks was not their first in region action this season. Apart from their forfeit to Gray Collegiate Academy, the Griffins have seemed to be in a tier above their region opponents. They outscored Keenan, Mid-Carolina, Columbia and Eau Claire 184-14 on their way to a 4-1 region record.
Friday's one-sided win was not one-sided for the team as the Griffins dominated on both sides of the ball. The Griffin offense had 297 yards of total offense. Six different Griffins were responsible for the team's seven touchdowns. Steven Gadsden, Myles Robertson, TyDarion Grier and quarter Cam McMillon each rushed for a score. Gadsden had six carries for 47 yards. Robertson and Grier had three carries for 39 and 26 yards apiece. McMillon gained 27 yards in three carries.
McMillon was six for nine in passing attempts on the night for 72 yards and a score. Ford Davis added 76 yards and another pair of touchdowns through the air. He completed four of four passes.
Kaden Diggs, Nate Brown, and Grier each had a receiving touchdown. Diggs scored on a 31 yard catch, and Grier found the end zone on a 20-yarder.
Dre Walker had two receptions for 31 yards. Brown caught two passes for 29 yards. Kristian Golden and Antario James each had 21 yards on three receptions. Sophomore Jalen Squirewell had a 16-yard catch.
The Griffin defense tallied 12 solo tackles, 38 assists, 6 tackles for loss, three hurries, two fumble recoveries and an interception.
Noah Kendall led the Griffins with three solo tackles, three assists and a tackle for loss. Douglas McCloud Jr and Roman Davis each had two solo tackles and three assists. McCloud Jr. also came away with an interception, a forced fumble and a fumble recovery. Davis was also credited with two tackles for loss. Robertson had six tackles on the night, two for loss. Dre Walker recovered the other fumble, this one caused by Breone Whitaker. Whitaker, Chancery Turner and Joey Jamison were credited with the Griffins' three QB hurries.
The Griffins face their toughest region challenge on Friday when they travel to Newberry to close out the regular season. Newberry also has only one region loss on the season, which, like Fairfield's, is from a forfeit to Gray Collegiate. The Bulldogs have defeated Keenan 21-14, Eau Claire 56-0, Mid-Carolina 25-0 and Columbia 47-8. Kickoff is set for 7:30 in Newberry.