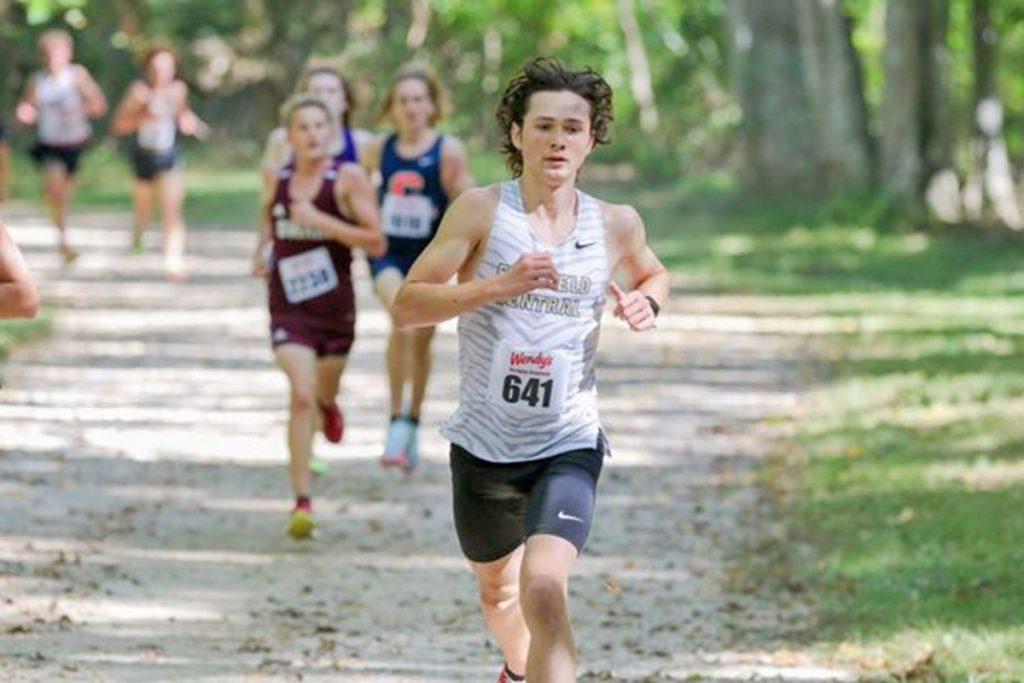 CHARLOTTE – Hank White and the Fairfield Central Cross Country team continued to improve their times at the Wendy's Invitational in Charlotte on Oct. 7.
Four of the Griffins seven runners had season-best times. White led the way for Fairfield with an 11th place finish out of 185 runners. His 16:49:00 finish was his season and career fastest time. His previous fastest time was 17:07.00, clocked in September of this season.
Parker Douglas was the next Griffin to cross the finish line, also with a season-fastest time – 21:02.01. He finished in 143rd place. Krishi Patel and Jared Dixon also had season-best times. Patel finished at 21:27.53 and Dixon ran a 21:59.06 time. Sidney Wilson rounded out the Griffins' top five runners with a 21:08.95 finish. Brenton Mack and Jamari Johnson also ran in the event. Mack finished at 24:08.42 and Johnson clocked a 26:28.22.
The Griffin team came in 25th out of 28 teams competing in their division at the Wendy's Invitational.
Fairfield Central made the trip across town to Richard Winn on Tuesday for a meet against Chester, Great Falls, Lake Pointe Academy, Laurens Academy, Midlands STEM, Newberry Academy, Northside Academy and Wardlaw Academy.
Wilson led Griffin runners with a second-place, 19:26.10 finish, his season-best time. Jesus Vazquez finished in 13th with a 22:32.80 time. Douglas clocked 23:07.50 for 17th place, Mack finished at 24:10.60 for 24th place, and Patel ran a 24:37.50 for 26th place.
The team came in third place behind Northside Academy and Chester High School.
Three Griffin girls competed in the event. Teairra McDuffie finished with a 28:15.60 time for 22nd place. Brittany Mack and Katriel Moore both had season-best times. Mack finished at 28:22.50 and Moore ran a 31:00.30.
The Griffins are slated to run in the Bob Jenkins Coaches Classic on Saturday in Newberry.
Parker Douglas

Krishi Patel

Jared Dixon