BLYTHEWOOD – The Medical University of South Carolina (MUSC) is bringing a primary care physician's practice to Blythewood, perhaps as soon as the end of October.
The clinic will be located next to the Food Lion store in a former urgent care facility in the University Village shopping center on Blythewood Road.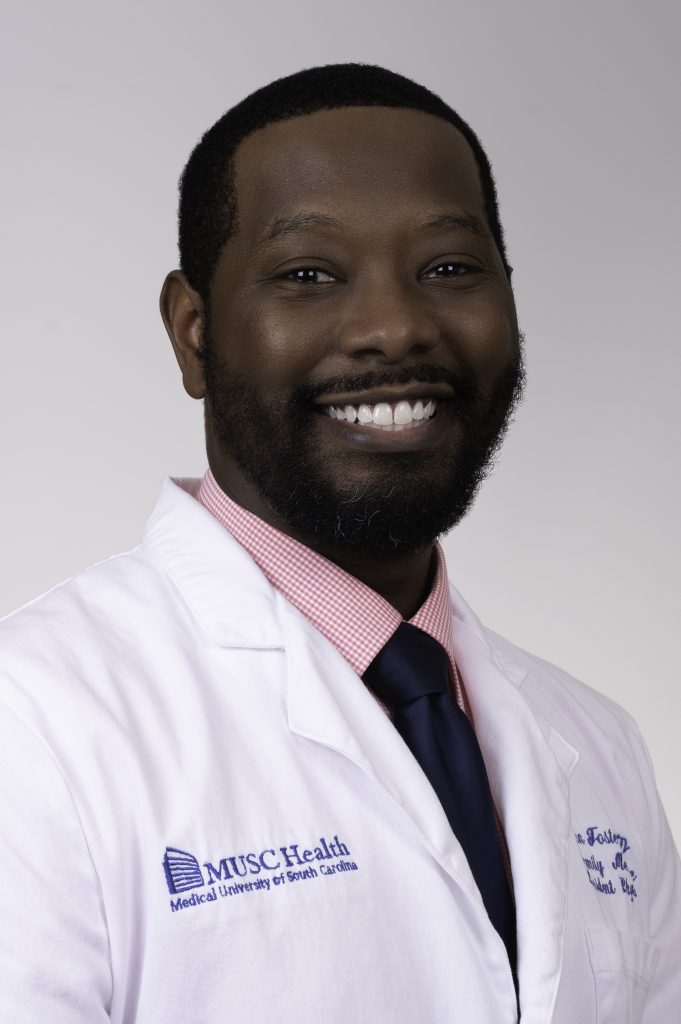 "Dr. Dion Foster will be the sole provider to start, with the goal to add another provider as the practice grows," according to Karlin Ferguson, System Marketing & Corporate Communications Director.
Dr. Foster is board certified in family medicine and earned a Bachelor's degree in Biology from the College of Charleston in Charleston, SC. He graduated from the Medical University of South Carolina in Charleston, SC where he earned his medical degree, master's degree in biomedical science, and trained extensively with the MUSC Family Medicine Residency Program.
"The Blythewood primary care location will serve patients 18 and older that need wellness care, disease prevention and management or treatment for an injury or short-term," Ferguson said.
As a primary care clinician, Dr. Foster will provide annual screenings, vaccinations, checkups and any sick appointments that would not be seen at an urgent care facility. Lab work will also be available at the Blythewood clinic. X-rays and other specialized needs will be available at MUSC Northeast Health location at Farrow Road.
The clinic will be open 8:30 a.m. – 5 p.m., Monday through Friday.
MUSC Health will host an open house for the community to meet Dr. Foster before the clinic opens.