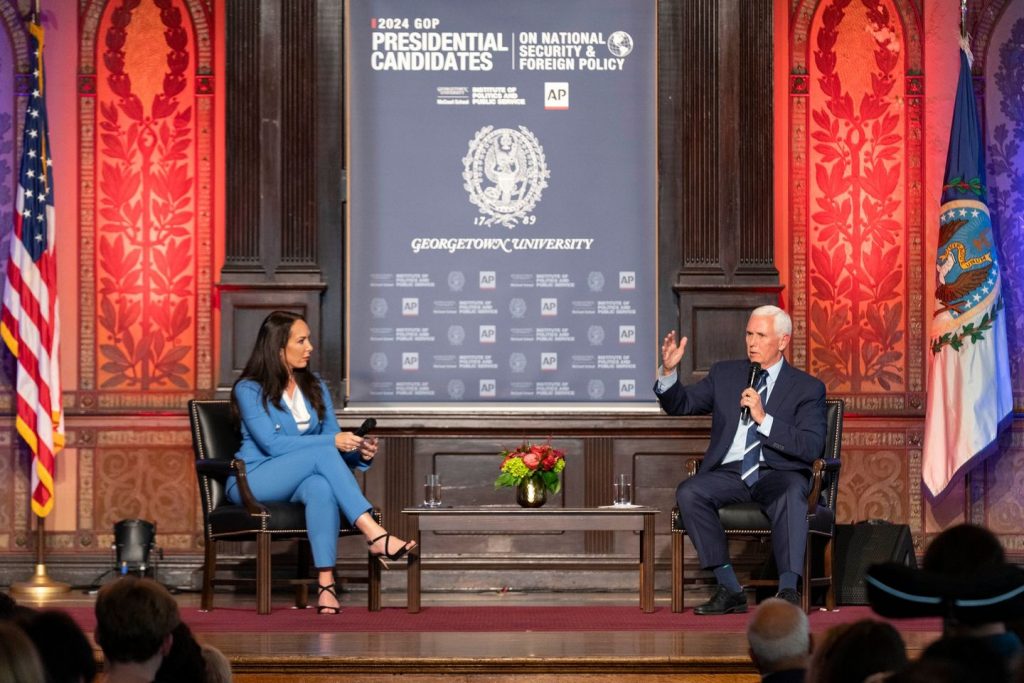 WASHINGTON, DC – Earlier this week, Meg Kinnard, of Blythewood, moderated the first in a series of 2024 presidential campaign forums for the Associated Press at Georgetown University. Kinnard is a national politics reporter for the Associated Press.
"I think it's such a smart idea to deal with each candidate one-on-one, because it allows for longer, more substantive answers without all of the theatrics that typically come along with traditional debate format," Kinnard said.
As the 2024 U.S. Presidential election season gears up, Kinnard says she looks forward to seeing the parade of candidates through South Carolina.