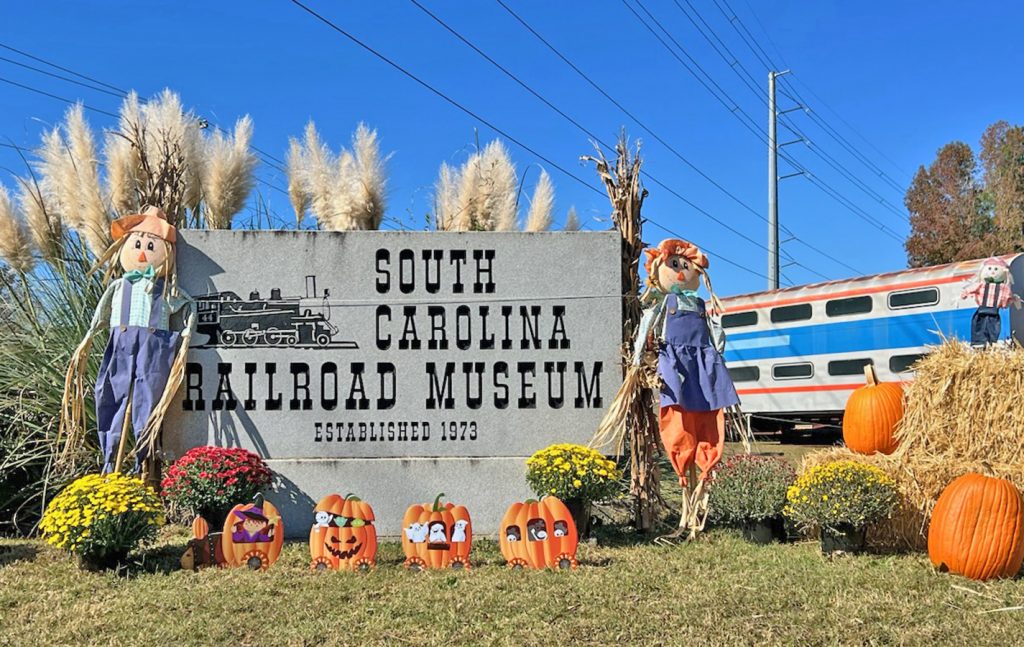 WINNSBORO – Winnsboro's Railroad Museum is in full costume, ready for Halloween, thanks to the Winnsboro Garden Club. A visit there right now is a real treat.
"For the third year in a row, the Winnsboro Garden Club has decorated the museum and grounds as part of our outreach to make people more aware of the Railroad Museum and other places and events the community offers," said Winnsboro Garden Club President, Patti Wilkes.
In addition to the new Halloween entrance to the Museum, the Garden Club has added other festive touches such as a depot platform that can be seasonally decorated for photo ops.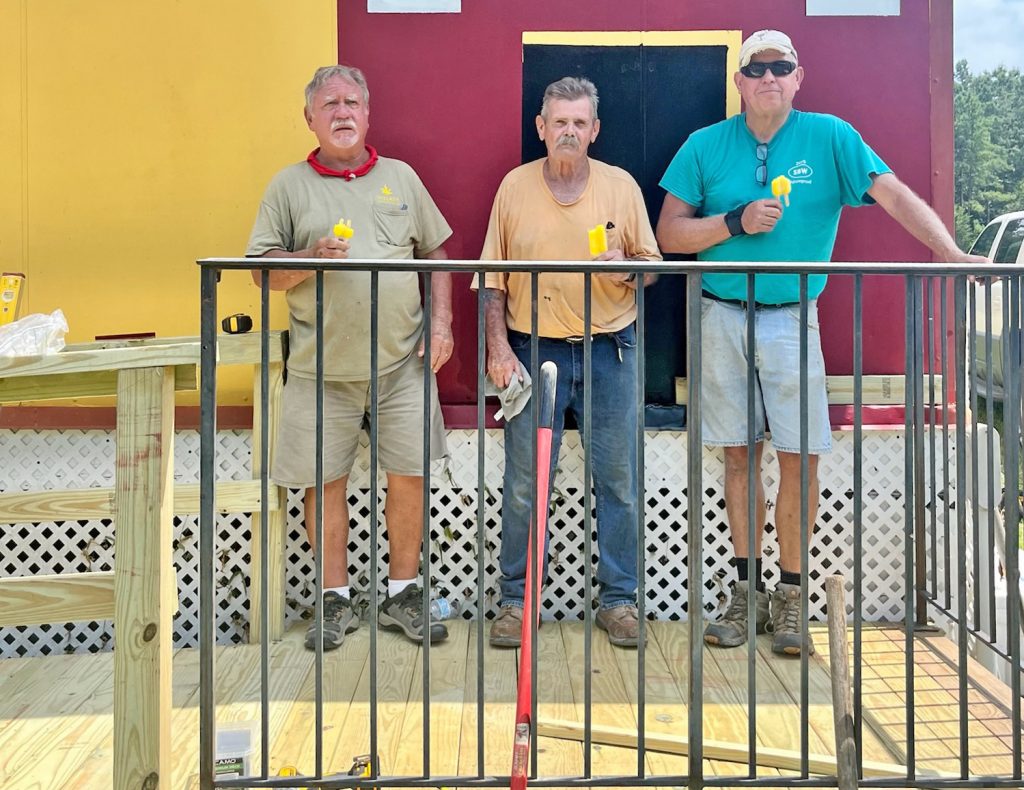 Wilkes' husband, Joe, and friends James Sanders and Heyward Mattox created the platform and the club's Vice President Martha Ladd painted a caboose mural behind it where groups can pose for photos.
Ladd says the museum is very busy seasonally and will frequently sell out the seats on the passenger trains.
"Our garden club frequently works with the other two garden clubs in town – Anemone Garden Club and Town & County Garden Club – to decorate some of these town projects."
Currently with 17 members, the Winnsboro Garden Club was founded in 1979.
Next, Wilkes says the club will create the traditional Christmas decorations at the Fairfield County Museum using magnolia, pine and other local, live greenery.
"Our goal," explained Wilkes, "is to make Winnsboro more inviting."
"We are always looking for suggestions for beautifying areas around Winnsboro," Wilkes explained. The Club meets once a month except for the summer months.
For more information about the club, to make a donation, or to suggest areas that could use the garden club members' green thumbs and creative style, call Patti Wilkes at 803-635-8471.
The railroad museum is open from 10 a.m. – 4 p.m.  Wed. through Sat.